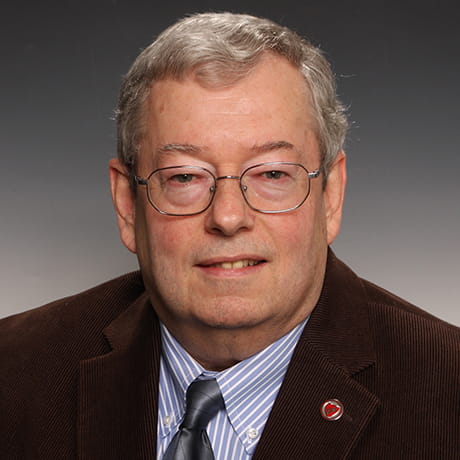 Professor, Division of Biosciences
Professor, College of Dentistry
Faculty Affiliate, Chronic Brain Injury
231 Institute for Behavioral Medicine Research
460 Medical Center Drive
Columbus, OH 43210
614-293-3571
john.sheridan@osumc.edu
Research Interests
Brain and body interactions as they relate to modulation of peripheral physiological systems and behavior
Neuroendocrine regulation of gene expression in inflammatory and immune responses
Stress-induced susceptibility to infectious and malignant diseases
Neuroimmunology
Host repair of tissue damage
Immunity to viral and bacterial challenges
Current Research
Efficient cutaneous wound healing quickly restores the protective barrier to injured tissue and reduces the risk of infection. Psychological stress is known to modulate inflammatory responses and slow the healing of experimental cutaneous and mucosal wounds in humans. It has been shown that slowed healing is associated with activation of hypothalamic-pituitary-adrenal axis (HPA) and sympathetic nervous system, which in turn is associated with diminished mononuclear cell trafficking and reduced expression of cytokine, chemokine and growth factor genes in wound tissue.
In addition, stress reduces oxygen content in wound tissue and increases the susceptibility to opportunistic bacterial infections. Additional data generated thus far have shown that stress alters inflammatory gene expression, fibroblast proliferation, angiogenesis, wound contraction and re-epithelialization. Thus, significant components of wound healing are negatively affected by stress-induced activation of neuroendocrine pathways and altered wound oxygen content.
The goal of this lab is to determine the mechanism by which psychological stress has a significant effect on chemokine, pro-inflammatory cytokine and growth factor gene expression during wound healing.
Education
MS, Rutgers University
PhD, Rutgers University
Postdoctoral Fellowship: Duke University Medical Center
Honors
American Association for the Advancement of Science Fellow, 2008
Ad hoc member, 2007
George C. Paffenbarger Alumni Endowed Chair in Research/George C. Paffenbarger Alumni Chair in Dental Sciences, 2000