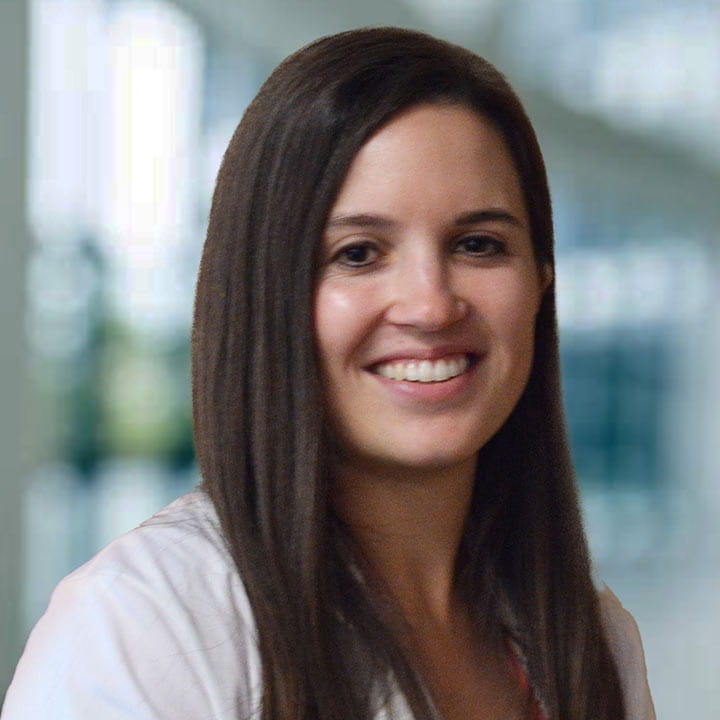 915 Olentangy River Road
Columbus, OH 43212

Phone: 614-293-8116
Fax: 614-293-5315
Barbara.Mihalik@osumc.edu
Dr. Mihalik grew up in the small rural town of Lynchburg, OH, before attending The Ohio State University. Dr. Mihalik was a member of the Beta Sigma Kappa honors fraternity and graduated cum laude from The Ohio State University College of Optometry before completing a residency under retinal ophthalmologist, Matthew Ohr, MD. Dr. Mihalik is a current member of the American Optometric Association (AOA), the Ohio Optometric Association (OOA) and a fellow in the American Academy of Optometry (AAO). She works in conjunction with Dr. Ohr and the other retinal specialists at the Havener Eye Institute.

Dr. Mihalik serves as adjunct faculty with the College of Optometry and has 4th year optometry students who rotate with her as part of their externship program. Dr. Mihalik participates in the Prevent Blindness Ohio program where she offers complimentary exams to those who qualify as struggling economically in the Columbus Area.

Dr. Mihalik has participated in the following clinical trials in the past: CLAY, DAYBREAK, CHROMA/SPECTRI, SOLARIS, SCORE2, SEQUOIA and AVENUE. She also gave a case presentation at the past Academy of Optometry meeting titled "Retinal Vasculitis Leading to a Diagnosis of Neurosyphilis." In fall of 2016, Dr. Mihalik participated in a mission trip to the Hogar Casa Luz orphanage in Ayacucho, Peru, to provide care to the children.
Specialty and Research Interests
Hereditary retinopathies (retinitis pigmentosa, cone-rod dystrophies, etc.)
Diabetic retinopathy
Sickle cell retinopathy
Plaquenil screenings
Other retinal diseases
Comprehensive exams
Education
BS: Biology, The Ohio State University
OD: The Ohio State University College of Optometry