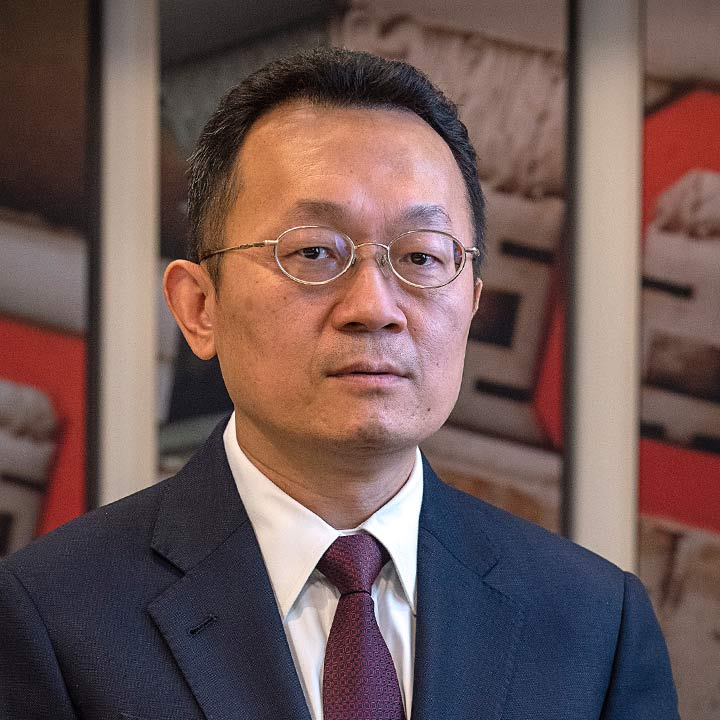 The Ohio State Eye & Ear Institute
915 Olentangy River Road, Room 5060L
Columbus, OH 43212

Office: 614-293-5287
Raymond.Gao@osumc.edu

Dr. Xiaoyi Raymond Gao is an Associate Professor in the Departments of Ophthalmology & Visual Sciences and Biomedical Informatics and the Division of Human Genetics at The Ohio State University. His research program involves interdisciplinary studies in genetics, statistics and bioinformatics. His lab uses biomedical big data and artificial intelligence.

Dr. Gao is an experienced statistical geneticist and a leader of ocular genomics research for multiple National Eye Institute funded projects on glaucoma genetics, steroid-induced ocular hypertension and ocular biostatistics and genetic analysis. He is also a principal investigator of a National Institute on Aging funded project, genetic basis of age-at-onset of Alzheimer disease. He has published widely on a variety of topics in vision research, statistical genomics and genetic epidemiology. His research goals are to advance our understanding of the genetic architecture of ocular diseases and traits and to improve our ability to predict disease, target prevention to high-risk individuals and tailor treatment based on individual genomic differences.
Research Interests
Vision disorders
Human genetics
Statistical genomics
Artificial intelligence and machine learning
Education and Training
PhD: in Bioinformatics-Statistics, North Carolina State University, Raleigh, NC
Postdoctoral: Duke University Center for Human Genetics, Durham, NC
Postdoctoral: Miami Institute for Human Genomics (The John P. Hussman Institute for Human Genomics), Miami, FL
Society Memberships
Association for Research in Vision and Ophthalmology
International Genetic Epidemiology Society
American Society of Human Genetics
American Statistical Association
Honors and Awards
James H. Zumberge Research and Innovation Individual Award, 2011-2012
Minority Scholarship, 12th International Meeting on Human Genome Variation and Complex Genome Analysis, 2011
Section on Statistics in Epidemiology Travel Award, American Statistical Association, 2009