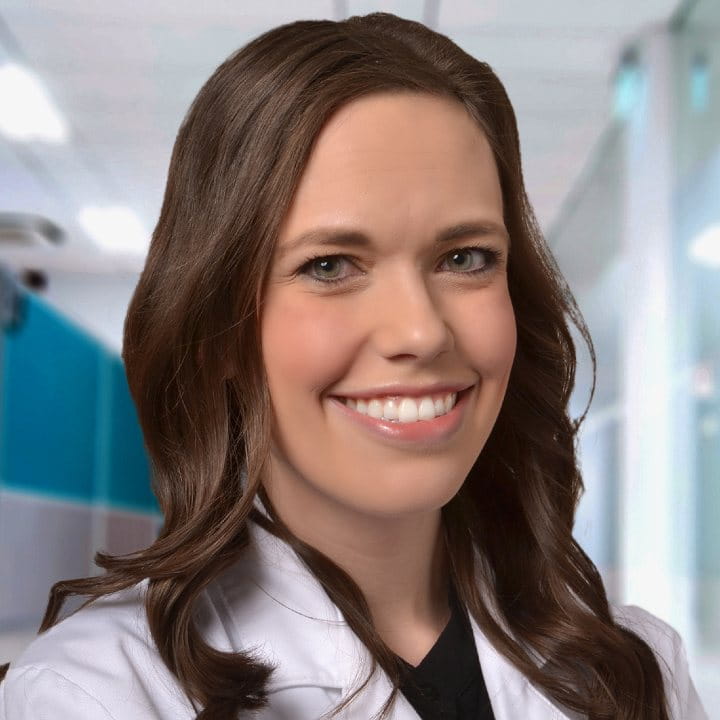 Primary Address
915 Olentangy River Road
Columbus, OH 43212

Phone: 614-293-8116
Fax: 614-293-5315

Dublin Address
6700 University Boulevard
Dublin, OH 43016
Dr. Pisano grew up in Toledo, OH and completed her undergraduate education at the University of Toledo. After graduating with a BS in biology, she moved on to Columbus to attend The Ohio State University's College of Optometry, where she was a member of the Beta Sigma Kappa honor society and graduated cum laude. Dr. Pisano then completed a residency in ocular disease and specialty contact lenses here at the Havener Eye Institute. She enjoys being able to help patients with complex ocular conditions and improve their vision by fitting specialty contact lenses.
Dr. Pisano is currently a member of the Ohio Optometric Association (OOA), the American Optometric Association (AOA) and fellow of the American Academy of Optometry (FAAO). Dr. Pisano is also clinical instructor for ophthalmology residents and optometry students. In 2014, Dr. Pisano was awarded the American Optometric Foundation Award of Excellence in Patient Care. Dr. Pisano has been invited to speak at national eye conferences including: The American Academy of Optometry, The American Academy of Ophthalmology, and The Global Specialty Lens Symposium.
She is also a fellow of the Scleral Lens Education Society (FSLS), a distinction less than 200 optometrists in the United States hold, which demonstrates high level knowledge of managing and evaluation of scleral contact lenses. Dr. Pisano is also a certified EyePrint Impression practitioner and a PROSE (Prosthetic Replacement of the Ocular Surface Ecosystem) provider. PROSE treatment is reserved for advanced presentations of ocular disease and there are less than 30 clinicians worldwide with PROSE training.
Dr. Pisano practices in the Advanced Specialty Contact Lens Clinic in the Department of Ophthalmology and Visual Sciences where she sees patients in need a specialty medical contact lenses for various conditions. The Advanced Specialty Contact Lens Clinic uses the highest level of scleral and contact lens technology to evaluate patients in need of custom contact lenses. These technologies include: EyePrint Impression, PROSE, and Profilometry.
Specialty and Research Interests
Specialty and custom contact lenses
Scleral contact lenses
Evaluation of various ocular conditions including:
Keratoconus
Irregular Astigmatism
Corneal scarring
Post-LASIK ectasia
Corneal dystrophies
Severe dry eye
Graft versus host-related ocular surface disease
Ocular trauma

Education
BS: Biology at the University of Toledo
OD: The Ohio State University
Residency: Ocular Disease and Contact Lens, The Ohio State University