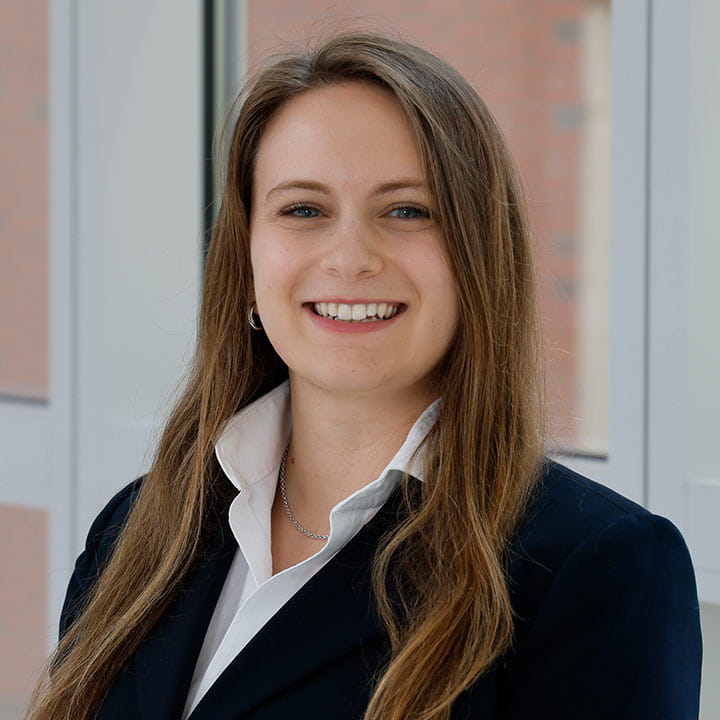 Locations
Havener Eye and Ear Institute
915 Olentangy River Road
Columbus, OH 43212
Outpatient Care New Albany
6100 North Hamilton Rd. Suite 2B
Westerville, OH 43081
Taylor provides genetic counseling for patients with a history of eye diseases, such as inherited retinal dystrophy, macular degeneration, glaucoma, corneal dystrophies, and keratoconus. Genetic counseling includes hereditary ophthalmic disease risk assessment, patient education, and genetic testing as necessary. In addition, Taylor works
to build the Department of Ophthalmology and Visual Sciences program in genetics of eye disease and ocular conditions by enrolling patients in genetics research.
Taylor received her Master of Medical Science in Human Genetics and Genetic Counseling from Emory University, School of Medicine in 2023. Prior to her training as a genetic counselor, Taylor obtained her Master of Public Health
from Purdue University with a concentration in health statistics.
Education
MMSc: Emory University, School of Medicine
MPH: Purdue University