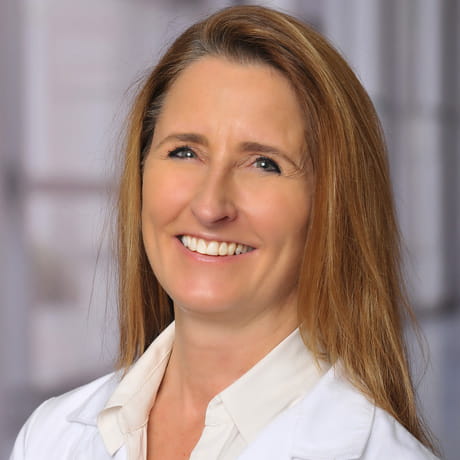 Perioperative Medical Director, University Hospital and Same Day Surgery
Director, Division of Orthopaedic Trauma
Associate Professor, Clinical Orthopaedics
Clinic: 614-293-2663
Office: 614-688-6142
Fax: 614-293-2053
Background
Dr. Phieffer is director of the Division of Orthopaedic Trauma for the Department of Orthopedic Surgery at The Ohio State University Wexner Medical Center. Dr. Phieffer is a board certified orthopedic surgeon in the subspecialty of orthopedic trauma. With her subspecialty training, Dr. Phieffer has been trained in cutting-edge techniques for managing multi-trauma patients, patients with complex fractures of the upper and lower extremities as well as fractures of the pelvis and acetabulum.
Using minimally invasive techniques and closed reduction maneuvers, many surgeries can be performed with incisions much smaller than by previous means. Sub-muscular plating, intramedullary nailing, combinations of internal and external fixation and complex fracture treatment of the pelvis and acetabulum are all areas that are performed here at the Wexner Medical Center.
Dr. Phieffer is also leading a new multidisciplinary program dedicated to the care of elderly patients with fractures. The Geriatric Fracture Program features a team of orthopedic surgeons, medical/geriatric physicians, physician assistants, clinical nurse specialists, physical therapists, nutritionists and social workers.
Patients receive priority evaluation and can be moved to the operating room expeditiously, usually within one day. By moving geriatric fracture patients to the surgical suites and post-operative areas quickly, patient risk of complications including pneumonia, infections and skin infections is lessened. Additionally, the program is designed to improve outcomes as the team works to understand the unique needs of the elderly patient and to coordinate care, resulting in fewer post-operative complications and a quicker return to daily activities.
Education and Training
Orthopaedic Residency: Carolinas Medical Center, Charlotte, NC
Fellowship: Orthopaedic Trauma, Hennepin County Medical Center, Minneapolis, MN