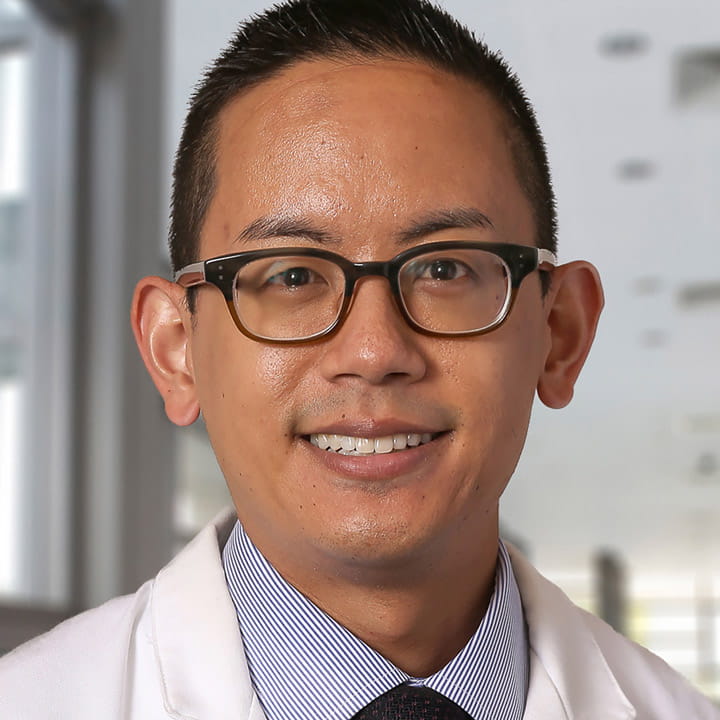 Associate Professor of Surgery
Program Director, Microsurgery Fellowship in the Department of Plastic Surgery
Albert H. Chao, MD, is an Associate Professor of Plastic Surgery and Program Director of the Microsurgery Fellowship in the Department of Plastic Surgery at Ohio State University. His clinical focus is reconstructive surgery in cancer patients, including reconstruction using microsurgery, for which he is fellowship trained. His research interests include clinical investigations that can have an immediate impact on patient care, and non-clinical inquiries into factors that impact the development and success of reconstructive surgery programs, such as systems of care delivery and financial infrastructure, including work cited in the The Wall Street Journal. Dr. Chao serves as both director of microsurgical education and teaching faculty of fellows, residents, and medical students. He believes in the importance of service, and has undertaken charitable work to treat patients and train local surgeons in underserved communities, including in Africa, Asia, and the Middle East. He is board certified by the American Board of Plastic Surgery, is a peer reviewer for Plastic and Reconstructive Surgery, serves on the Editorial Board for Microsurgery, ranks in the Top 10% nationally in patient satisfaction based on measures from the U.S. Government, has lectured and trained surgeons nationally and internationally, and has over 30 peer-reviewed publications.
Selected Peer Reviewed Publications