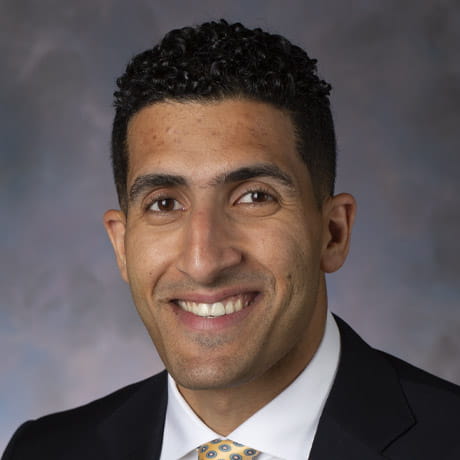 ihab.halaweish@nationwidechildrens.org

Assistant
Rebecca.flint@nationwidechildrens.org
614-722-0440
Ihab Halaweish, MD, is a pediatric surgeon at Nationwide Children's Hospital in the Division of Pediatric Surgery. He is also an assistant professor of Pediatric Surgery at The Ohio State University College of Medicine. As a pediatric surgeon, Dr. Halaweish cares for children with common and complex surgical needs. His areas of special interest include advanced minimally invasive surgery, inflammatory bowel disease, and fetal surgery. As a member of the Center for Colorectal & Pelvic Reconstructive Surgery, he also cares for patients with anorectal malformations, Hirschsprung disease and severe constipation. Dr. Halaweish serves as associate director of Surgical Education in Pediatric Surgery.
Dr. Halaweish completed his medical education at Case Western Reserve University School of Medicine in Cleveland, Ohio, followed by general surgery residency at the University of Michigan in Ann Arbor, and pediatric surgery fellowship at Texas Children's Hospital in Houston.
Education
MD: Case Western Reserve University School of Medicine
Residency: University of Michigan
Fellowship: Texas Children's Hospital
Research Interests
Increasing utilization of telemedicine in pediatric surgery
Role of social determinants of health in outcomes of patients with Hirschsprung disease
Improving outcomes of patients with anorectal malformations