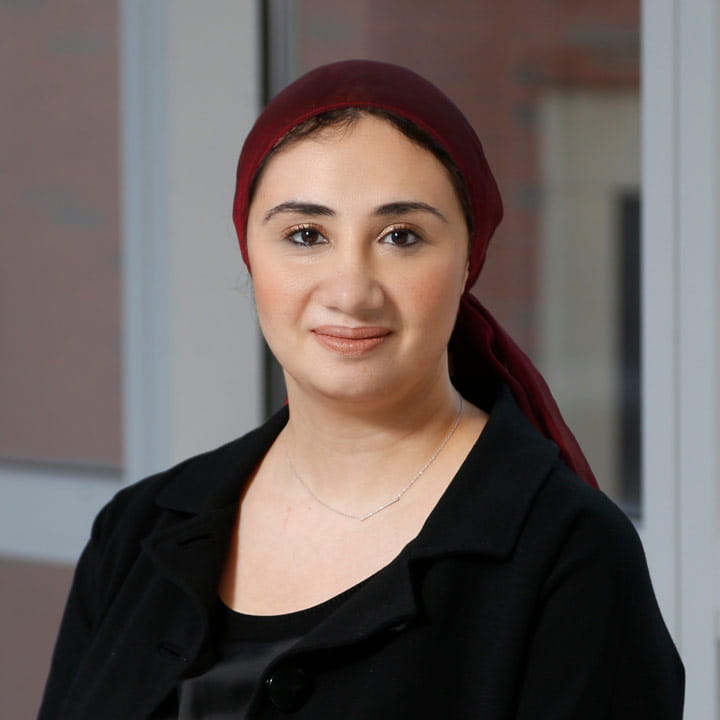 614-366-2748
Mona.elrefaey@osumc.edu

Assistant:
Erin.Haggard@osumc.edu
Dr. El Refaey's research focuses on cardiovascular physiology and molecular mechanisms underlying heart rhythm regulation. My research pursues new strategies to target arrhythmogenesis, specifically new roles and mechanisms underlying ion channel-membrane protein regulation in heart rhythm that will ultimately lead to new diagnostics and novel therapies for human arrhythmias. My team utilizes a combination of approaches, including molecular, biochemical, imaging and surgical to study mechanisms of arrhythmias.
Education
PhD: Medical College of Georgia at Augusta University
Postdoctoral Research fellow: The Dorothy M. Davis Heart and Lung Research Institute at The Ohio State University
Research Interests
Arrhythmia
Heart failure
Atrial fibrillation
Ion channels
Electrophysiology
Current Funding
Books

Chapters in Books

Honors

Journal Articles

Presentations

Professional Activities