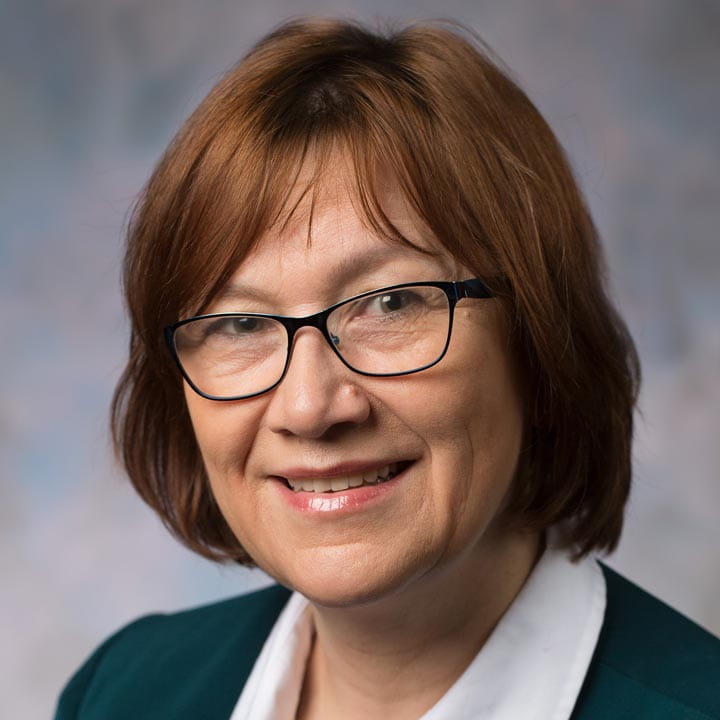 Renata.fabia@nationwidechildrens.org
Assistant:
Taylor.young2@nationwidechildrens.org
614-722-3890
Renata B. Fabia, MD, PhD, is a professor of Surgery at The Ohio State University College of Medicine and the co-director of the Burn Program at Nationwide Children's Hospital (NCH). NCH is a freestanding academic research hospital, with one of the busiest pediatric trauma programs and one of only a few burn programs in the United States. Dr. Fabia is also a full-time faculty member of the Division of Pediatric Surgery with a clinical practice that covers not only trauma and burns, but also acute care and general pediatric surgery. Dr. Fabia conducts a weekly outpatient clinic for children with burn injuries, as well as providing direct care for the inpatient burn and trauma patients as well as general surgery patients on the Pediatric Surgical Service.
Dr. Fabia teaches Advanced Burn Life Support and co-organizes the Regional Eastern Great-Lake Burn conferences. She is the current president of the North American Burn Society. She also serves as a member of the American Burn Association's Ethics Committee, International Outreach Committee, International Society of Burn Injury Disaster Preparedness Committee, and panelist and co-leader of both the Pediatric Burn Interest Group and Resuscitation Special Interest Group.
Dr. Fabia has presented and published internationally; audiences include Europe and Asia and her book chapters on burn assessment and care have been published in USA and Africa. Her basic research activity focused on infection in immunocompromised patients, ischemia-reperfusion injury, mucosal inflammation, and influence of anti-inflammatory factors including nutritional treatments. From 1999 until 2004, Dr. Fabia concentrated on clinical training in her third country of residence (USA) during unlimited resident working hours. From 2009-2011, she served as a clinical PI on a study to develop and test virtual reality (VR) applications for burn care in hospital settings. Dr. Fabia has collaborated with Dr. Henry Xiang (PI) and his team in clinical studies of virtual reality, and have published together.
Education
PhD: Silesian University School of Medicine
Internship: Bielsko – Biala, Poland
Internship: John Peter Smith Hospital
Residency: Bielsko – Biala, Poland
Residency: Ohio State University Wexner Medical Center
Fellowship: Bielsko – Biala, Poland
Fellowship: Children's Medical Center of Dallas
Research Interests
Pediatric Burn Care
Respiratory Failure
Fluid Resuscitation
Psychological issues related to burn-induced trauma