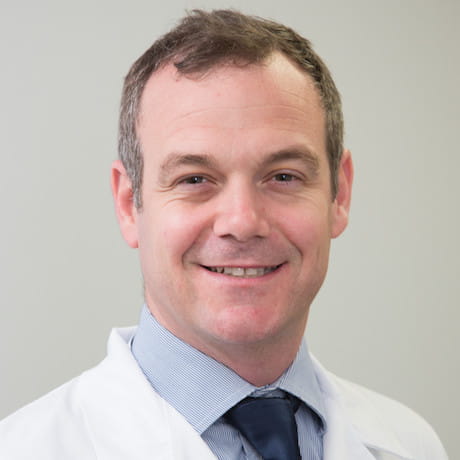 Richard.wood@nationwidechildrens.org
Assistant
Rachael Subleski
Rachael.subleski@nationwidechildrens.org
614-355-1260
Richard Wood, MBChB, FCPS(SA), serves as chief for the Department of Pediatric Colorectal & Pelvic Reconstructive Surgery at Nationwide Children's Hospital and assistant professor of Pediatric Surgery at The Ohio State University. Dr. Wood's areas of clinical interest are complex pelvic reconstructive surgery including anorectal malformations, cloacal malformations, Hirschsprung disease and the surgical management of severe constipation.
Dr. Wood's surgical expertise is expansive – having performed more than 400 primary PSARPS and reoperations, 150 cloacal reconstructions, and more than 300 pull-through surgeries for Hirschsprung disease. He also has deep experience in re-operative colorectal surgery and surgical reconstructions resulting from the rarest of conditions, such as complex cloaca and complex vaginal reconstruction.
Dr. Wood completed fellowship training at the Red Cross War Memorial Children's Hospital in Cape Town, South Africa. This hospital serves as the national resource for the care of complex anorectal malformations and Hirschsprung disease. He ran the Colorectal Clinic and a weekly colorectal operating room, overseeing hundreds of cases. He has participated in numerous international colorectal mission trips, serves as a surgical partner on the Colorectal Team Overseas (CTO) where he performs surgeries in addition to training and educating international providers on complex colorectal care.
He has been prolific in his academic productivity, publishing multiple peer reviewed journal articles as well as book chapters on cloacal malformations, anorectal malformations and Hirschsprung disease.
Education
MD: University of Stellenbosch Medical School
Internship: Pietermaritzburg Hospital Complex
Residency: Edendale Hospital Petermaritzburg
Residency: North Middlesex University Hospital
Residency: University College London Hospital & Middlesex Hospital
Residency: St. George's Hospital London
Residency: Groote Schuur Hospital
Fellowship: Red Cross War Memorial Childrens Hospital
Fellowship: Nationwide Children's Hospital
Research Interests
Cloacal malformations
Anorectal malformations
Hirschsprung disease
Outcomes research