Tackling Multiple System Atrophy—with a virus
Researchers at The Ohio State University College of Medicine have received FDA approval for the world's first gene therapy clinical trial to treat multiple system atrophy (MSA). This rare neurodegenerative disease has symptoms similar to Parkinson's disease—but it is much more aggressive. There is currently no cure or specific treatment for MSA, and symptomatic medications used for Parkinson's are often ineffective for patients with MSA.
The exact cause of MSA is unknown, but it is most prevalent at ages 55-60. An estimated 1,900 new cases are diagnosed each year in the United States, and about half of patients with MSA are wheelchair-bound within five to six years after the onset of motor symptoms. Fewer than 40% of patients with MSA survive for more than 10 years after the diagnosis.
There are two main subtypes of MSA. One type presents with symptoms similar to Parkinson's, but with inconsistent response to medications. The other type affects the cerebellum, causing lack of coordination, irregular gait, dysfunctional eye movements and other symptoms. In both subtypes, the autonomic nervous system becomes dysregulated, resulting in erratic blood pressure, incontinence and disorders of body temperature regulation.
Principal investigator Aristide Merola, MD, PhD, associate professor – clinical of Neurology, will work on the trial with Krystof Bankiewicz, MD, professor of Neurological Surgery. Dr. Bankiewicz, who secured the FDA approval for the gene-therapy trial and planned the research, has previously conducted several clinical trials showing both the safety and effectiveness of gene therapy for Parkinson's patients.
Injecting a virus for a cure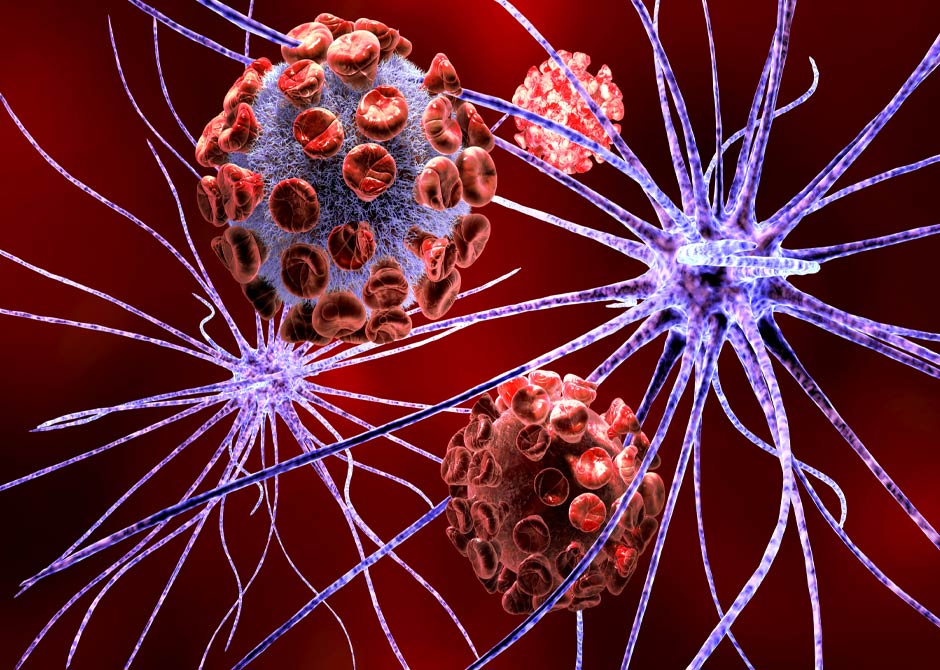 Although both Parkinson's and MSA are characterized by a progressive loss of brain cells, patients who suffer from MSA also lose protein called glial cell line-derived neurotrophic factor (GDNF) in their brains.
For the upcoming trial, researchers will insert into patients' brains a genetically modified virus containing the DNA to produce GDNF. "In other words, the content of this particular virus will be changed so that it will not cause disease, but rather, is intended to help the body heal from the neurodegenerative process," Dr. Merola says. Researchers hope to see positive changes in patients within 12 months, including slowing of the disease's progression and reversal of Parkinsonian symptoms.
"Based on prior use of the identical agent and therapeutic approaches in humans with Parkinson's disease, participants in the new study face relatively low risk compared to the potential benefit of prolonged survival and enhanced quality of life," Dr. Merola says.
The team is collaborating on the study with a group at the National Institutes of Health that will provide some funding for this project. The trial will begin in late spring with nine patients at The Ohio State University Wexner Medical Center.
A leader in gene therapy, Ohio State also is currently invested in multiple studies for Parkinson's, Huntington's, and aromatic L-amino acid decarboxylase deficiency, a rare genetic disorder affecting children and resulting in developmental delay, weak muscle tone and difficulty moving.
About the researchers
Dr. Bankiewicz is as a tenured professor at The Ohio State University and holds the Gilbert and Kathryn Mitchell Endowed Chair at The Ohio State University Wexner Medical Center. He has authored more than 230 peer-reviewed articles and developed numerous patents for surgical devices.
Dr. Merola is associate professor of Neurology in the Division of Movement at The Ohio State University. He has published journal papers, book chapters and abstracts in the area of Parkinson's disease and movement disorders. His main areas of interest include the treatment of advanced Parkinson's disease with neurosurgical and infusion therapies. He also specializes in botulin toxin administration, clinical neurophysiology and autonomic testing. He regularly serves as a reviewer for peer-reviewed international journals and he is member of the Movement Disorders Society Task Force on Tremor.