Two medical students win 2021 Student Life Leadership Awards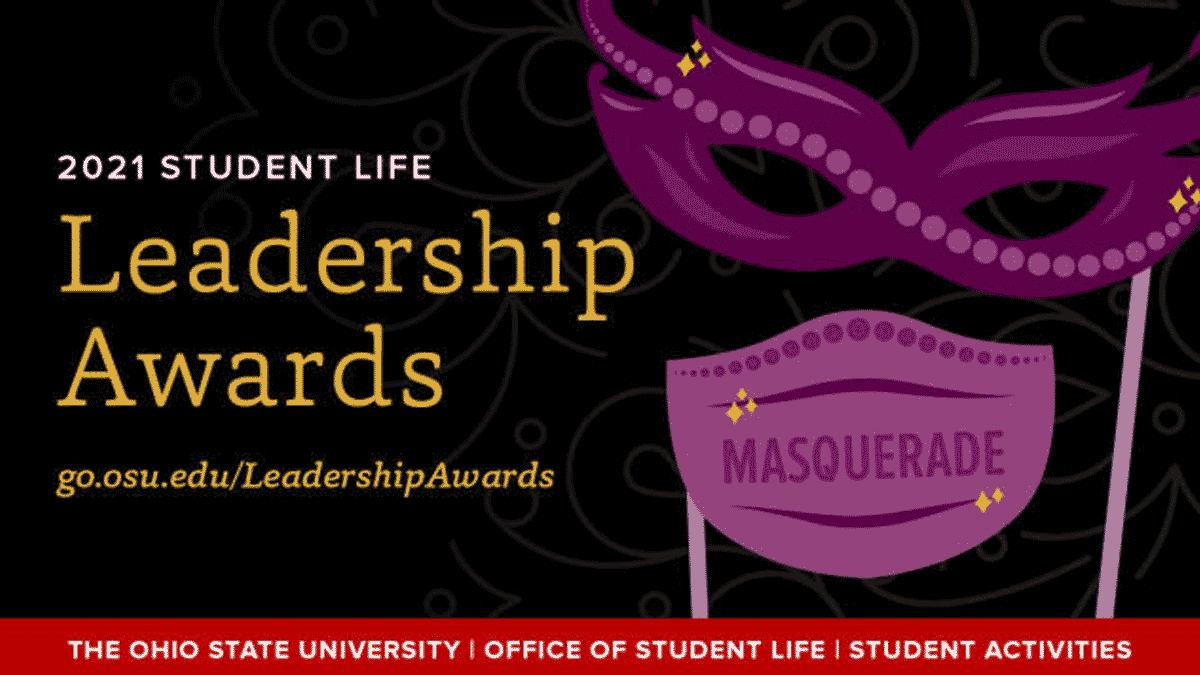 Two medical students from The Ohio State University College of Medicine are among six graduate/professional students chosen from across The Ohio State University to receive a 2021 Student Life Leadership Award for demonstrating exceptional skills in leadership, activism and community engagement. Radhika Pandit and Justin Mitchell, both in their second year of medical school, have been recognized for the lasting impact they have made on the Columbus community as developing medical professionals.
Radhika Pandit has applied her passion for advancing comprehensive and inclusive health care to improving services offered at the Columbus Free Clinic (CFC), a student-run clinic that brings free health care services to underserved and underinsured patients in Columbus' Near East Side. As a member of the CFC steering committee and a specialty clinic coordinator, Radhika has expanded the clinic's gynecological services by securing more than $3,000 in funding, making it possible to provide monthly sanitary products to patients in need and to incorporate telehealth visits. Her contributions have helped to increase the monetary value of the clinic's programs to $17,600, according CFC managers. She's also been credited with having secured a feature story in the Clinical Journal of Oncology Nursing, helping to spread the word about the clinic as an exemplar of cancer screening and prevention. Regarded by colleagues as a trailblazer for inclusion and human rights in health care across the Ohio State community, Radhika is a past recipient of the university's Distinguished Diversity Enhancement Award for her work in advocating for reproductive health care access for the local Somali community through her involvement with the Somali Women's Health Research Project.
Justin Mitchell shares Radhika's passion for eliminating racial disparities in health care. Partnering with the Health Education and Development Services for Underprivileged Populations and the Reach Out organizations, Justin has focused his efforts on educating under-resourced and underrepresented Columbus youth about the field of medicine. As manager of Columbus' Reach Out mentorship organization, he has paired medical student mentors with high school students, many of whom are of Ethiopian background, with the long-term goal of increasing college matriculation rates. His commitment to health equity is also evident in his clinical and research work, where he studies the socioeconomic and racial determinants of obstetrical outcomes as they relate to prenatal stress. As a member of Ohio State's Gur lab, he researches the intersection of socioeconomic status with the genetic and biomechanical causes of systemic intergenerational trauma and the increased risk of adverse outcomes in offspring.
Radhika and Justin were given a warm and inspiring virtual welcome and congratulations from senior vice president of Student Life, Melissa Shivers, PhD, who acknowledged their accomplishments, along with the four other award winners in this category, as some of the most extraordinary leaders in the Ohio State community despite the challenges presented by this most unusual school year. This is the 61st year that Ohio State has presented its Student Life Leadership Awards in recognition of more than 90 student organizations, supervisors and advisors, and celebrated members of the Ohio State community who have demonstrated exceptional skills in leadership, activism and community engagement in creating an extraordinary student experience.
A hearty congratulations to Radhika Pandit and Justin Mitchell for their outstanding achievements and for helping to make Ohio State a great place to live and learn.