Jennifer McCallister, MD, ATSF, wins ATS Outstanding Educator Award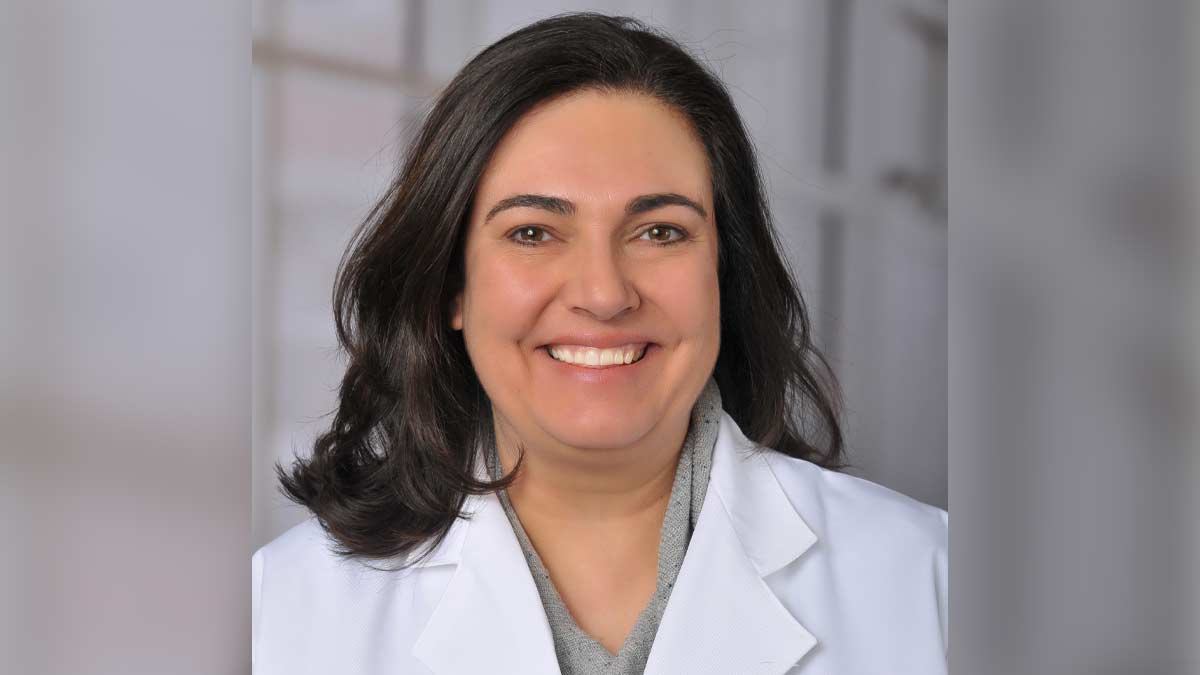 The 2021 American Thoracic Society (ATS) Conference has awarded Jennifer McCallister, MD, ATSF, associate dean of Medical Education at The Ohio State University College of Medicine, the Outstanding Educator Award. This award not only recognizes Dr. McCallister's lifetime contributions to education and mentoring in the pulmonary field, it also highlights her extraordinary work in clinical education.
The ATS is a nonprofit organization dedicated to improving global health through advancing research, care and public health in pulmonary diseases, critical illness and sleep disorders. The organization's annual conference showcases its members' latest medical breakthroughs.
In addition to her position as associate dean of Medical Education at the Ohio State College of Medicine, Dr. McCallister is a professor in the Division of Pulmonary, Critical Care and Sleep Medicine at The Ohio State Wexner Medical Center and director of the Pulmonary and Critical Care Medicine Fellowship Program. She is also a past president of the Association of Pulmonary Critical Care Medicine Program Directors and a recent chair of the ATS Section on Medical Education. Employing these positions to bolster clinical educator career development and streamline the transition from undergraduate to medical education, Dr. McCallister has made great strides in cultivating stronger pulmonary and critical care education programs. This year, Dr. McCallister has focused on finding ways for students to both heal and grow as they have faced the dual pandemics of racism and COVID-19 through systematically eliminating implicit bias in medical school curriculum and prioritizing well-being.
"I am both honored and humbled to have received this award," says Dr. McCallister. "To have the privilege to work with the future of medicine every day is an amazing gift that I never want to take for granted."
Dr. McCallister was nominated by Ohio State College of Medicine colleagues Jeffrey Horowitz, MD, professor of Internal Medicine, and Avraham Zvi Cooper, MD, assistant professor of Internal Medicine.
"Dr. McCallister has had a profound impact on education and training in pulmonary, critical care and sleep medicine, both as the fellowship program director here at Ohio State and on the national and international stage in the American Thoracic Society," says Dr. Horowitz. "While she is a wonderful clinician-educator and mentor herself, she has been an innovative leader in how we educate physicians. Moreover, she has been, and remains, a passionate and tireless advocate for the development of the next generation of physicians. I'm thrilled that she was selected for this prestigious award; we are all incredibly lucky to have her on our leadership team at Ohio State."
Dr. Cooper is also thrilled that Dr. McCallister won the award. "There simply is no one more deserving," he says. "She truly is a triple threat within medical education — a fantastic teacher and mentor, accomplished educational researcher and thought leader, and visionary educational administrator. She is an innovator, passionate leader and a fierce advocate for those she mentors. Her passion for developing the next generation of clinicians and educators inspires everyone who works with her. I am personally fortunate to be mentored by Dr. McCallister and her impact on my career has been profound. She gives so generously of her time, energy and expertise to her trainees and colleagues, whether locally in the Ohio State Pulmonary/Critical Medicine Fellowship and the College of Medicine, as well as nationally and internationally at organizations such as the American Thoracic Society."
Congratulations to Dr. McCallister on this achievement!