Castle Connolly names 3 Ohio State clinical faculty Top LGBTQ+ Doctors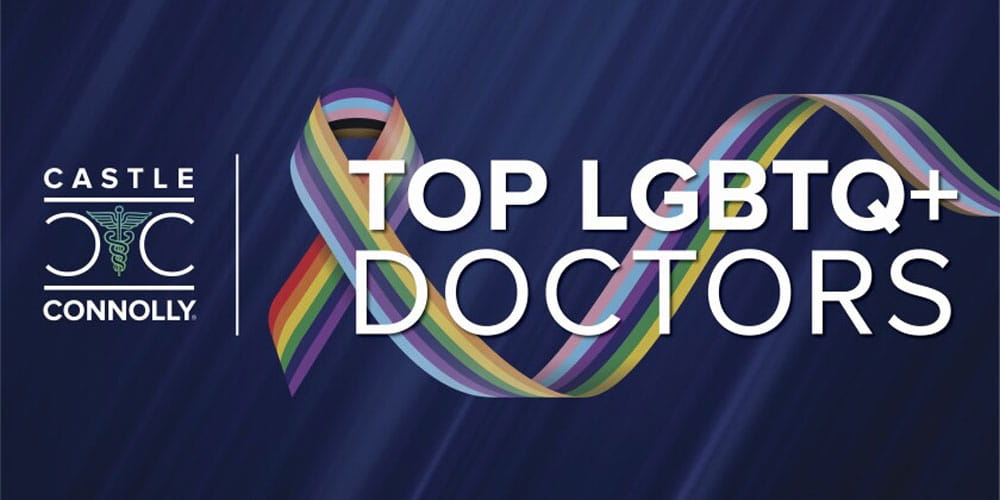 Three clinical faculty members from The Ohio State University College of Medicine have been named Castle Connolly 2023 Top LGBTQ+ Doctors. This is the first time the organization has recognized top LGBTQ+ doctors for demonstrating outstanding expertise, patient care and contributions to health care.
"These exceptional doctors help ensure patients feel seen and understood whilereceiving the highest quality care," says Carol R. Bradford, MD, MS, FACS, dean of the Ohio State College of Medicine. "They are a testament to Ohio State's commitment to meeting the unique needs of all patients and creating welcoming environments that foster health equity across our communities."
Neurologist Benjamin Segal, MD, chair of the Department of Neurology, says he's proud to be among those named to the list.
"I personally believe that it is important to increase the visibility of LGBTQ+ health care providers and scientists in the field of medicine, in order to foster a culture of acceptance, civility and empathy, and to provide role models for learners and junior faculty," says Dr. Segal, who codirects the Neurological Institute and directs the Neuroscience Research Institute and the Multiple Sclerosis and Neuroimmunology Center.
Dr. Segal, neurologist Em Harrington, MD, PhD, and pathologist Giovanni Lujan, MD, are among 64 physicians from 22 states and in 34 specialties who were recognized by Castle Connolly and the Health Professionals Advancing LGBTQ Equality organization.
The Ohio State College of Medicine maintains a strong and clear message of inclusion, support, and community. Students lead an active LGBTQ+ and Allies in Medicine student group that all medical students are introduced to during an activities fair near the beginning of each academic year. The group hosts events aimed at educating the college community and advocating for LGBTQ+ patients.