Clinical trial shows implantable shock absorber relieves knee pain, delays knee replacement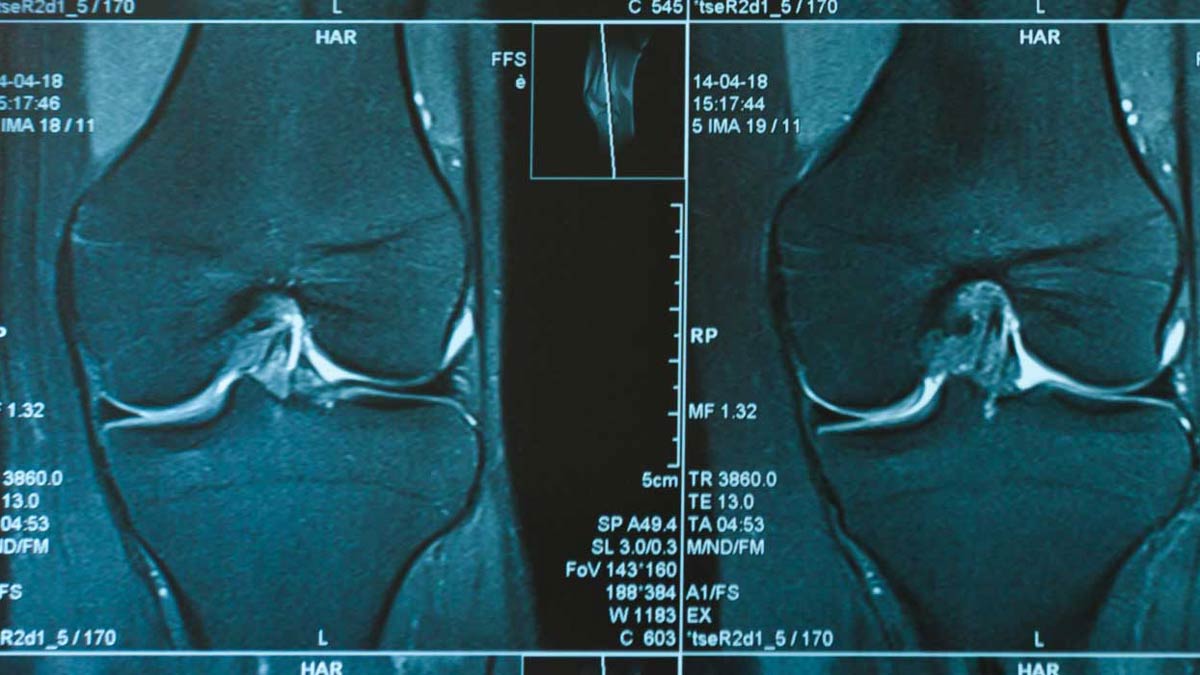 In 2019, David Flanigan, MD, professor of Orthopaedics at The Ohio State University College of Medicine, was the first surgeon in the United States to surgically implant a new device designed to relieve knee pain and help people with osteoarthritis prevent or delay knee replacements. As part of a multicenter clinical trial, that first patient and many others since have received the MISHA Knee System made by Moximed.
Dr. Flanigan and colleagues recently shared the promising results of the trial at an orthopedic symposium.
"There really hasn't been much to offer for knee arthritis between the more basic options like medications, therapy and injections, all the way to joint replacement," Dr. Flanigan says. "This shock absorber increases function and could be an in-between step patients need."
The device involves a piston that anchors to the inner side of the femur and tibia bones with a small plate. Trial data showed significant reduction in pain scores and improvement in function scores for more than 90% of the 81 trial participants. The shock absorber had a success rate of 86% compared to the most common procedure, high tibial osteotomy, which has a success rate of 66% and is typically used to treat symptomatic osteoarthritis of the medial compartment of the knee.
Read more about how this clinical trial (external link) has helped patients return to activities that are important to them.