College adds community medicine track to address shortage of providers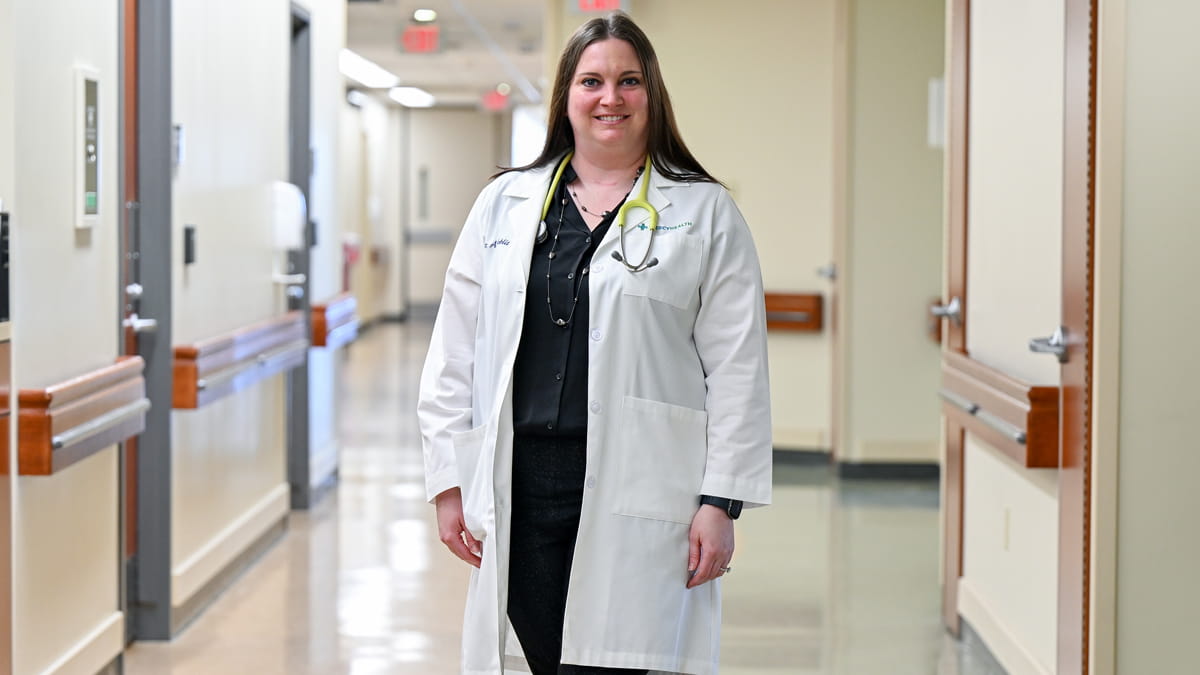 The Ohio State University College of Medicine is partnering with Bon Secours Mercy Health to tackle one of Ohio's most critical impending health care issues — ensuring there's an adequate number of community medicine physicians to care for patients in midsize and rural communities. A new community medicine medical degree track will be offered at Ohio State, with unique clinical experiences at Mercy Health – St. Rita's Medical Center.
Scheduled to start in 2024, medical students accepted into the program will benefit from the Ohio State College of Medicine's innovative Lead.Serve.Inspire. curriculum and the community care expertise of the community-based Bon Secours Mercy Health. Students will complete the first two years of training at Ohio State's Columbus campus and the remaining two years of core clinical training within Mercy Health – St. Rita's Medical Center in Lima.
The program, the first of its kind in the region, is the result of the Healthy State Alliance, a strategic initiative between The Ohio State University Wexner Medical Center and Mercy Health, designed to tackle Ohio's most critical health needs.
"The Community Medicine MD Track provides a new option for medical student applicants who are interested in practicing medicine in a community setting," says Dr. Carol R. Bradford, dean of the Ohio State College of Medicine. "In addition to educating medical students to provide high-quality, safe and compassionate patient care, there will be an emphasis on developing students to be engaged leaders in the communities where they serve."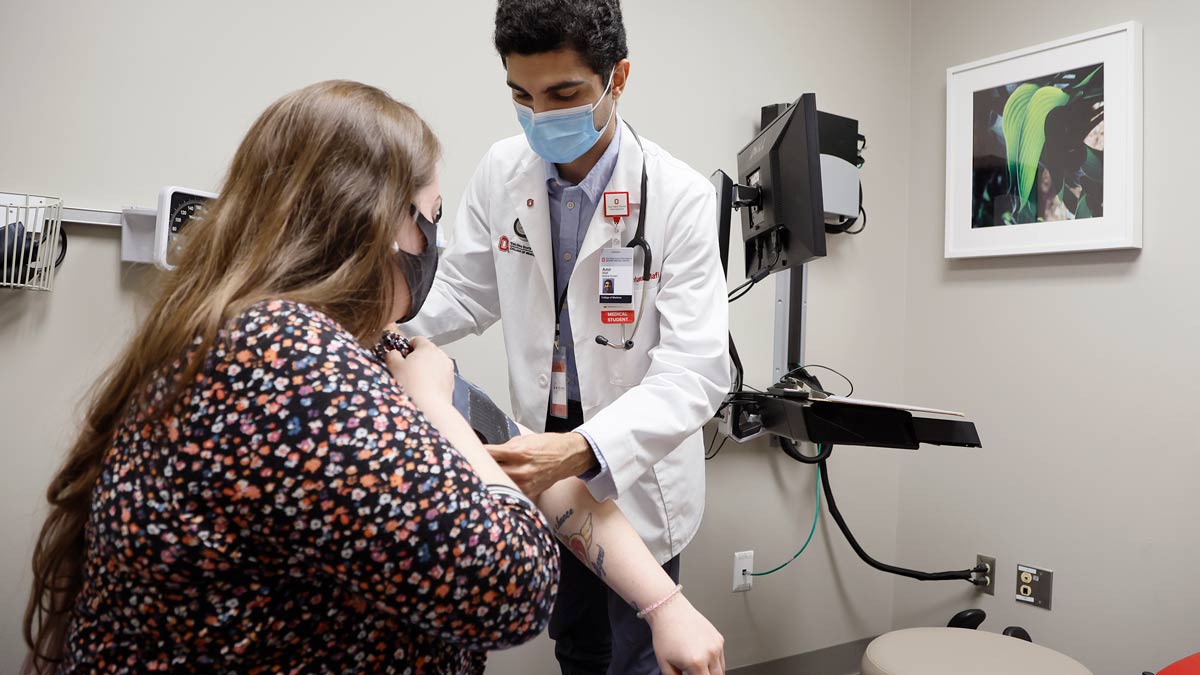 Serving the community is an integral part of the college's curriculum and of its Interprofessional Education Program (IPE), which emphasizes student learning in an interprofessional team-based environment, where students learn and work alongside clinicians and students of pharmacy, nursing, therapy, social work and behavioral health. This structure allows students to gain a holistic perspective of the value each discipline offers to health care and how team-based collaborative care improves patient outcomes.
The Ohio State College of Medicine continues to elevate immersive education and training through community partnerships with renowned institutions. A long-standing partnership with Nationwide Children's Hospital, where the college houses its Department of Pediatrics, informed the partnership between Ohio State and Mercy Health, which began through the building of joint transplant clinics and cancer centers across Ohio.
"Mercy Health – St. Rita's Medical Center is proud to have provided high-quality, compassionate health care in our communities for more than a century. Together with the Ohio State College of Medicine, we are poised to ensure we continue this mission for the next 100 years," says Ronda K. Lehman, president of Mercy Health – Lima. "St. Rita's and Ohio State have worked collaboratively on a number of important health care initiatives in Lima. Now we continue this collaboration as we celebrate our joint vision of cultivating future generations of medical professionals."
Ohio State President Kristina M. Johnson, PhD, says the new degree program will address the significant rural health care crisis by infusing rural communities with the next generation of community-based physicians.
"This initiative builds on Ohio State's enduring land-grant commitment to people and communities across the state," Dr. Johnson says. "In partnership with Bon Secours Mercy Health, Ohio State will continue to increase access to advanced care."