College's innovative practices to mitigate sexual harassment included in new AAMC report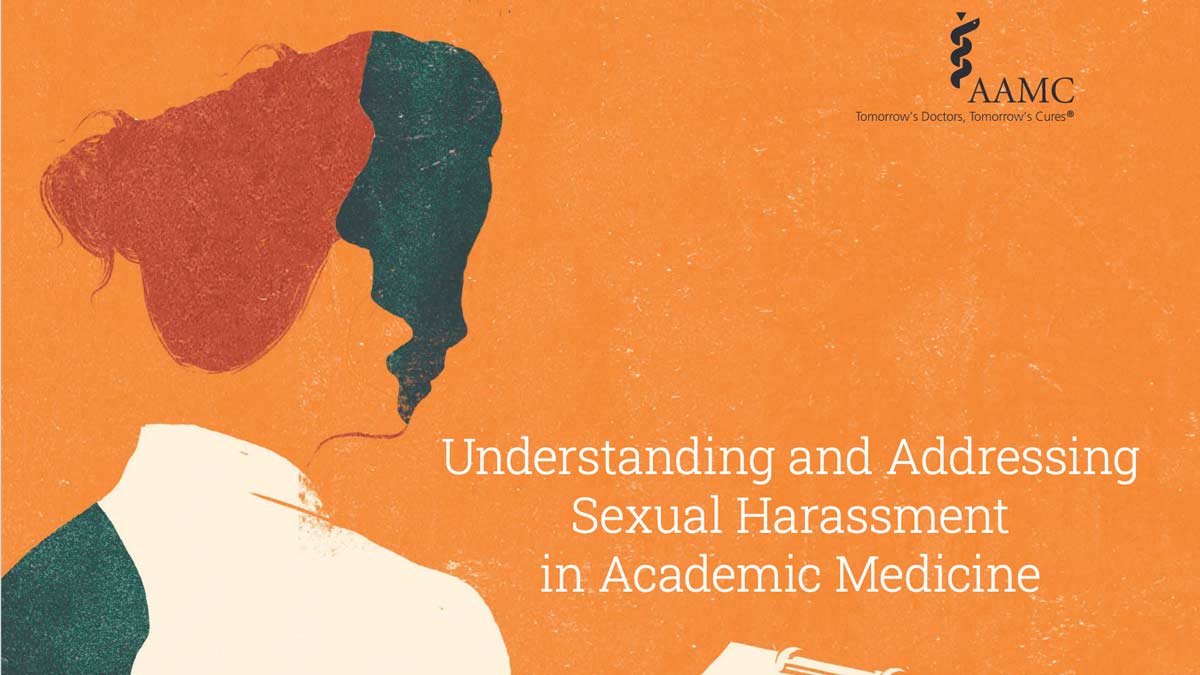 Women faculty continue to make great strides in the world of academic medicine. Yet, their work in research labs, clinics and classrooms is marred by an ugly reality – one in three female faculty experience sexual harassment at work.
A new report from the Association of American Medical Colleges (AAMC), Understanding and Addressing Sexual Harassment in Academic Medicine, details the prevalence and consequences of sexual harassment among medical school faculty and ways a select group of institutions is addressing and preventing gender and sexual harassment. Using data from the AAMC StandPoint™ Faculty Engagement Survey gathered between 2019 and 2021, the report cites that 34% of women faculty and 22% of all faculty have experienced sexual harassment. In addition, some faculty have stated they don't feel safe reporting that they're being harassed and weren't confident the institution would resolve the issue.
The AAMC looked to leaders in academic medicine, including those at The Ohio State University College of Medicine, to share promising practices and solutions implemented at their institutions that ensure female faculty can conduct their work without having to endure this harmful behavior.
"Ohio State has implemented specific initiatives to ensure a climate of fairness, equity and accountability," says Zarine Shah, MD, clinical associate professor of Radiology at the Ohio State College of Medicine. "Our efforts are coordinated across the university and The Ohio State University Wexner Medical Center."
This includes screening faculty for misconduct before hire and building infrastructure for reporting, including resources for new department chairs and educational training and programs.
Ohio State's contribution to the report is the result of a collaboration among Ohio State's Women in Medicine and Science (WIMS), Office of Institutional Equity (OIE) and Leon McDougle, MD, MPH, associate dean for Diversity and Inclusion for the college and chief diversity officer for the Ohio State Wexner Medical Center.
Founded in 2014, WIMS promotes equity and advancement by identifying and actively reducing barriers to the professional success of women in medicine and science, focusing on equity and parity and promotion and leadership.
Clara Lee, MD, associate professor in the Department of Plastic and Reconstructive Surgery at the College of Medicine and past chair of WIMS, says that equity efforts across the university informed their contributions to the report.
"The OIE was established to ensure employees know how to report issues, feel supported through the process and can access resources and support," Dr. Lee says. "In addition, the Advocates and Allies program organized by The Women's Place at Ohio State teaches bystander and upstander skill development to male-identifying people."
The program includes facilitated conversations where men can openly discuss the issues of power dynamics and microaggressions and build skills to respond to incidents they witness at work.
Dr. McDougle says the data presented in the report affirms there's still much work to be done.
"Academic institutions must be intentional in creating environments where equity is the expectation," Dr. McDougle says. "This is imperative to impact retention, performance and organizational excellence."