Jenny Barker, MD, PhD, named Next Generation Innovator of the Year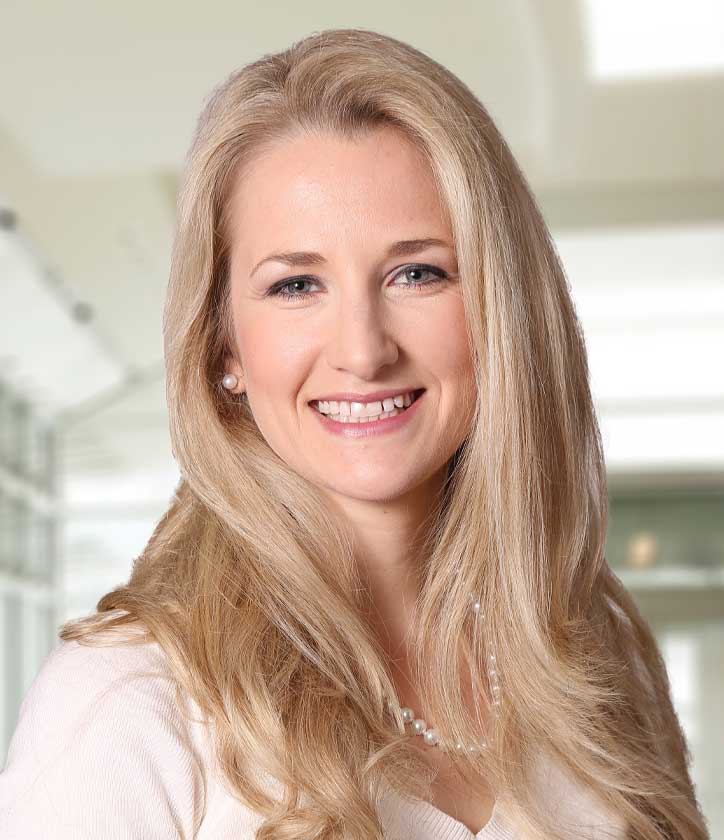 The Ohio State University Office of Research has selected Jenny Barker, MD, PhD, as the 2021 Next Generation Innovator of the Year.
The award was granted virtually during The Ohio State University's Research and Innovation Showcase event, an annual celebration co-hosted by the Office of Research and Corporate Engagement Office. The event highlights the innovative research from fellow Buckeyes, lauding their efforts to provide novel solutions to challenging problems in medicine. The Next Generation Innovator of the Year award recognizes inspiring entrepreneurship, and is awarded to researchers who have developed or commercialized new medical technology.
Dr. Barker's recognition stems from her work in plastic surgery with a pathological condition known as capsular contracture. Many patients with breast cancer who seek reconstructive surgery after a mastectomy can expect the body to lay scar tissue around medical implants. A natural healing mechanism, this scar tissue isolates the foreign material by forming a capsule. However, the thickening or contraction of this capsule can lead to complications. Up to 20% of patients with breast reconstruction may develop capsular contractures, presenting as deformation of the reconstructed breast, implant malposition and pain.
Dr. Barker's novel approach to this physiological phenomenon is the local administration of a preexisting breast cancer medication tamoxifen, and its active metabolite, endoxifen. Her work finds that this drug may significantly reduce capsule formation around silicone prostheses. In preclinical models, the administration of tamoxifen results in decreased collagen deposition, decreased capsule width and decreased presence of alpha-smooth muscle actin-positive myofibroblasts, which represent the cell-type responsible for the eventual contracture of the capsule. This treatment aims to dampen the host's natural response to medical biomaterials such as breast implants and prevent capsular contractures.
"I am honored to receive this incredible recognition for our team's work," says Dr. Barker. "I have the privilege of working with an extraordinary group of trainees including Ohio State Medical Scientist Training Program student Kevin Blum and Ohio State graduate students Gabriel Mirhaidari and Jacob Zbinden, whose contributions have made this work possible. Ultimately, our goal is to improve outcomes for plastic and reconstructive surgery patients, and this work brings us one step closer to addressing this specific problem."
Dr. Barker's collaborative work has not gone unnoticed by Ohio State's leaders. Peter Mohler, PhD, interim vice president of Research at The Ohio State University, chief scientific officer at The Ohio State University Wexner Medical Center and vice dean for Research at The Ohio State University College of Medicine says, "Dr. Barker is an exceptionally creative and collaborative physician-scientist. Her ability to work across multiple research disciplines allows her the ability to solve critically important clinical questions."
Amy Moore, MD, PhD, professor and chair of Plastic and Reconstructive Surgery at the Ohio State College of Medicine is impressed too.
"I am extremely proud of Dr. Barker and this well-deserved honor," says Dr. Moore. "Her science is innovative, patient-centered and translatable. She has a very bright future as a surgeon-scientist in Plastic and Reconstructive Surgery."
About Dr. Barker
Dr. Barker earned her MD and PhD degrees from the University of Texas Southwestern Medical Center. She is currently a resident in the Ohio State Wexner Medical Center's Department of Plastic and Reconstructive Surgery and a postdoctoral research fellow in the Center for Regenerative Medicine at Nationwide Children's Hospital. Driven by her passion to improve patient outcomes in plastic surgery, her research focuses on tissue engineering and wound healing.