Lee and Olayiwola awarded prestigious ELAM fellowships
The Ohio State University College of Medicine faculty members Clara Lee, MD, MPP, and J. Nwando Olayiwola, MD, MPH, FAAFP, are recipients of the 2020 Executive Leadership in Academic Medicine (ELAM) program award, a one-year fellowship designed for senior women faculty with high potential for advancement in an executive leadership role. The program will give both women the opportunity to use their talents to tackle some of the challenges facing college leaders today, while broadening their experience in ways intended to prepare them for the next level in their careers.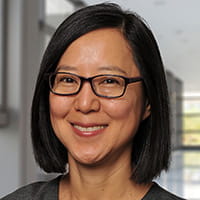 Dr. Lee is an associate professor of Plastic and Reconstructive Surgery and a federally funded health services researcher and reconstructive microsurgeon. An advocate for the advancement of women faculty, she has worked consistently to enhance faculty engagement and improve leadership opportunities for women faculty. In her role as director of the Women in Medicine and Science committee and Women's Academic Advancement at Ohio State's College of Medicine, Dr. Lee leads the college's career development programming for the advancement of women faculty in medicine and science and advocates for policies that promote gender equity in academic medicine.
As a funded investigator and practicing physician, Dr. Lee is one of those rare individuals who understands what it takes to succeed in both arenas. Her ELAM project will evaluate the college's recent investments in the recruitment and cultivation of physician-scientists. Specifically, she will design and implement a strategy to assess the college compensation plan's research incentives and its investment of Medicaid upper payment limit funds to support physicians who have federal research funding. Through this project, Dr. Lee will enhance her skills in strategic planning, finance and operations, while addressing an important knowledge gap for the college.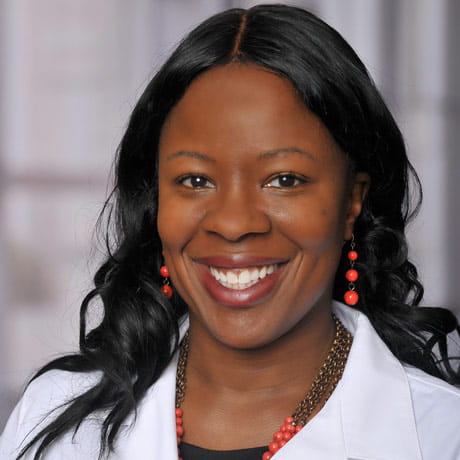 Recruited in 2019 as professor and chair of Ohio State's Department of Family Medicine, Dr. Olayiwola is a practicing physician and health services researcher, bringing with her an impressive history of service and leadership. She has established a reputation as an international thought leader in health system reform and as an influencer and change agent in primary care, health care technology and innovation, and the empowerment of women and minorities in health care. Early in her tenure as chair of Family Medicine at Ohio State, she restructured the department's leadership team and founded the Center for Primary Care Innovation and Transformation. She leads a department of more than 80 faculty members, more than 30 residents and fellows and an additional 300-plus staff members, clinicians and other health professionals.
Dr. Olayiwola's ELAM project will address the need for a streamlined, robust and efficient physician recruitment and on-boarding system across the college and medical center, as the medical center prepares for unprecedented growth. Using results gathered from her earlier multidisciplinary retreats, Dr. Olayiwola will align the multiple functions, units, operations and human resources that are engaged in the faculty recruitment process across the academic medical center, and lead the development of adaptable and scalable best practices, standardized processes and accompanying tools and resources.
Congratulations to both Dr. Lee and Dr. Olayiwola for receiving this exceptional fellowship award!