Ohio BRAINS program receives support to expand resources and connections for victims of traumatic brain injury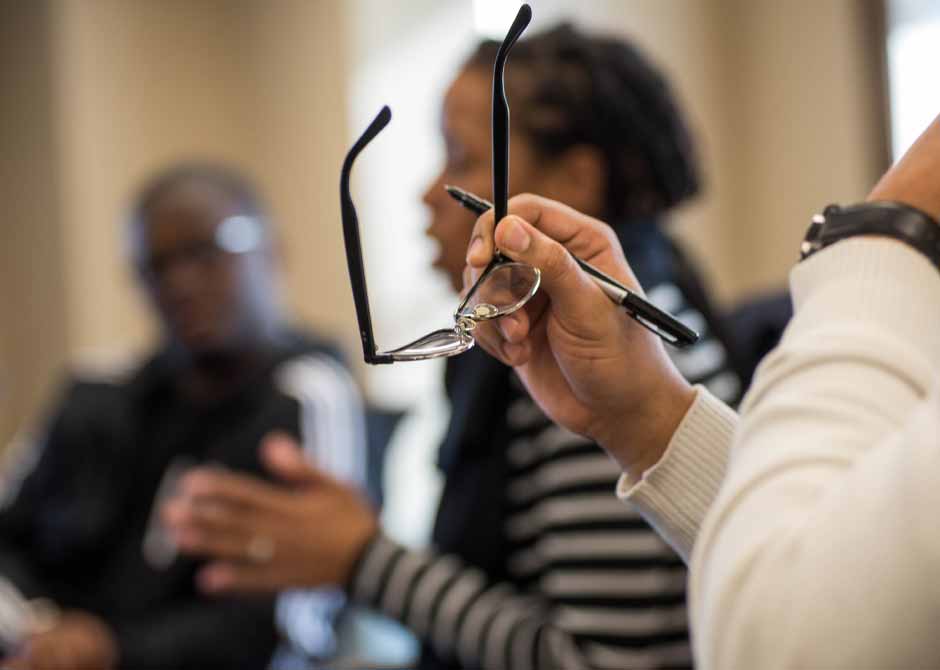 Each year an estimated 120,000 people in Ohio are treated in an emergency department or are hospitalized due to traumatic brain injury (TBI), and an additional 250,000 or more individuals suffer each year from concussions, which are mild TBIs. Whether from a blow to the head or deprivation of oxygen, injury to the brain can cause permanent and devastating effects. Recovery from brain injury is influenced by many factors — age, gender, severity of injury, personal psychology, family circumstances and medical access. Adjusting to a new normal after injury and navigating life with a chronic condition requires ongoing strength and support.
According to John Corrigan, PhD, professor in Physical Medicine and Rehabilitation at The Ohio State University College of Medicine and director of the Ohio Valley Center for Brain Injury Prevention and Rehabilitation, the majority of available resources for brain injury go toward medical care at the time of injury and research to improve that acute treatment. However, once patients leave the hospital, there isn't much support.
"We've been saying for a long time when you have a brain injury and leave the hospital, you are walking off a cliff," says Dr. Corrigan. "Brain injury can be life-changing and often demands lifelong care, and there just haven't been resources available."
But the good news is, that is about to improve. The Ohio General Assembly just increased the state budget line item for the Ohio Brain Injury Program from $126,000 to $550,000 annually.
The Ohio State University College of Medicine is home to the Ohio Brain Injury Program, which together with the Ohio Brain Injury Advisory Committee manages the state's planning and policy efforts for people living with brain injury. Despite research and community education efforts that have resulted in better assessment and treatment of this patient population, efforts in Ohio have lagged behind more than 40 other U.S. states that benefit from legislative support that enables them to administer more robust programs.
To build the case for increased support, Ohio Brain Injury Advisory Committee members and Ohio Brain Injury Program staff examined programs from across the country that were effectively connecting individuals with resources that centered on their individual needs. They built a plan for Ohioans living with the effects of brain injury — Building Resources and Access through Integrated NetworkS, or Ohio BRAINS.
The increase in the state budget will help launch Ohio BRAINS and connect people living with brain injury to resources immediately post-injury and follow them as they gain and maintain independence across their entire life.
"Now when they leave the hospital, they can transition into a virtual program," says Dr. Corrigan. "We'll continue to work through existing social service and health care agencies to train their staff to better understand the needs of people with brain injury and their families."
The Ohio Brain Injury Association's information and resource system for Ohio, which has been staffed part time, will be increased to full-time staffing. This will help patients with brain injury and their families to identify eligible support and assist with access to state and local resources. A companion website will also be upgraded to improve access to health care and social service providers. Public and private partnerships will be created to assist local communities to establish support groups where people with brain injury and families can share their experiences with others who are confronting the same issues, and provide support and encouragement to each other.
Dr. Corrigan is especially excited about the part of the plan that creates a direct education component for assisting people with brain injury and their families, and teaches self-advocacy skills. This component of the program, called the Ohio Brain Injury Connection, will be staffed by resource advisors who will help participants and their families work through some of the daily challenges and realities of living with brain injury. Through education and advocacy, individuals and families will learn to better manage issues such as short-term memory deficits and slower processing of information. They will also learn how to tell others about ways they can help.
"There are a lot of practical ways to foster independence, health and well-being after brain injury," says Dr. Corrigan. "And in time, we also hope to develop more community support for those living with this chronic condition."