Ohio State researchers lend expertise to large pregnancy and heart health study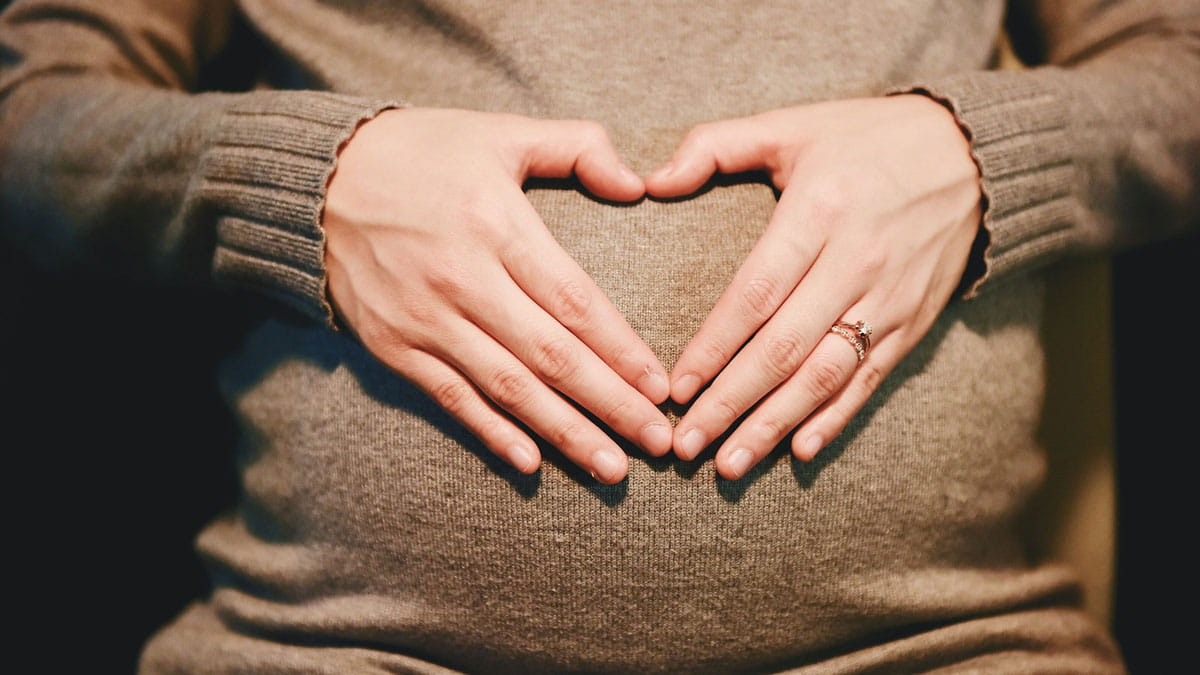 Poor heart health is tied to more than a quarter of pregnancy-related deaths in the United States, especially among mothers of color. Further, pregnancy-related complications, such as high blood pressure, gestational diabetes and preterm delivery can increase a woman's risk for developing cardiovascular disease later in life.
The American Heart Association Heart Disease and Stroke Statistics 2022 Update reports even more grim news concerning our country's profound inequity in maternal health — social determinants of health (SDoH), the conditions present where people are born, live and age — contribute to approximately 80% of all cardiovascular risk.
A new academic/community partnership that brings together experience and expertise will focus on tangible ways to support at-risk mothers during pregnancy to influence long-term health. Teams of scientists from The Ohio State University colleges of Medicine and Health and Human Ecology, Northwestern University, the University of Alabama at Birmingham, University of North Carolina at Chapel Hill and University of Pennsylvania have united to form the American Heart Association's Health Equity Research Network (HERN) on Disparities in Maternal-Infant Health Outcomes. The $20 million research grant funding HERN aims to address social determinants of health, improve health equity for all communities and train the next generation of maternal health equity researchers.
Ohio State's efforts are led by Ann Scheck McAlearney, ScD, MS, distinguished professor of Family and Community medicine and associate dean for Health Services Research, and William Grobman, MD, MBA, professor and vice chair in the Department of Obstetrics and Gynecology. Dr. McAlearney also serves as executive director of the Center for the Advancement of Team Science, Analytics and Systems Thinking in Health Services and Implementation Science Research. Their program, Better Birth Outcomes and Experiences Through Technology, Education and Reporting (BETTER) will design and test new ways to improve the health of pregnant people and their babies by targeting social problems that can increase risk, such as not having a place to live, not having enough food or living with crime and violence.
The team will collaborate closely with pregnant women and their doctors to develop protocols for discussing social problems and sensitive issues such as economic and housing status during prenatal care visits.
"We're going to develop a technology dashboard in the electronic medical record that alerts clinicians about specific stressors and barriers patients are facing in real time," Dr. McAlearney says.
Dr. Grobman further explains how the technology intervention they are designing will allow for data to be examined and reported to the right people at the right time so that these stressors and barriers can be addressed.
"The dashboard activates a pathway to connect expectant moms to resources and supports," Dr. Grobman says.
"If a provider sees in the dashboard that their patient is dealing with food insecurity, they can put in a referral," Dr. McAlearney says. "With this referral it is hoped that food security can then be addressed before a health issue develops."
According to the U.S. Centers for Disease Control and Prevention, racial and ethnic maternal health disparities also translate into disparities in infant mortality. Black babies have an infant mortality rate of 10.8 deaths per 1,000 live births compared with 8.2 for American Indian/Alaska Native babies and 4.6 deaths for white babies.
A primary outcome of the study is improving maternal anemia at delivery. Secondary outcomes include multiple other maternal and infant health indicators, patient-reported outcomes, health care utilization and SDoH resource utilization.
"The goal of BETTER is to provide evidence to achieve a sustainable and scalable approach to use technology, education and reporting to reduce SDoH-related barriers, improve maternal and perinatal outcomes, and achieve health equity," Dr. McAlearney says.