Research determines bariatric surgery reduces cardiovascular disease risk of NAFLD patients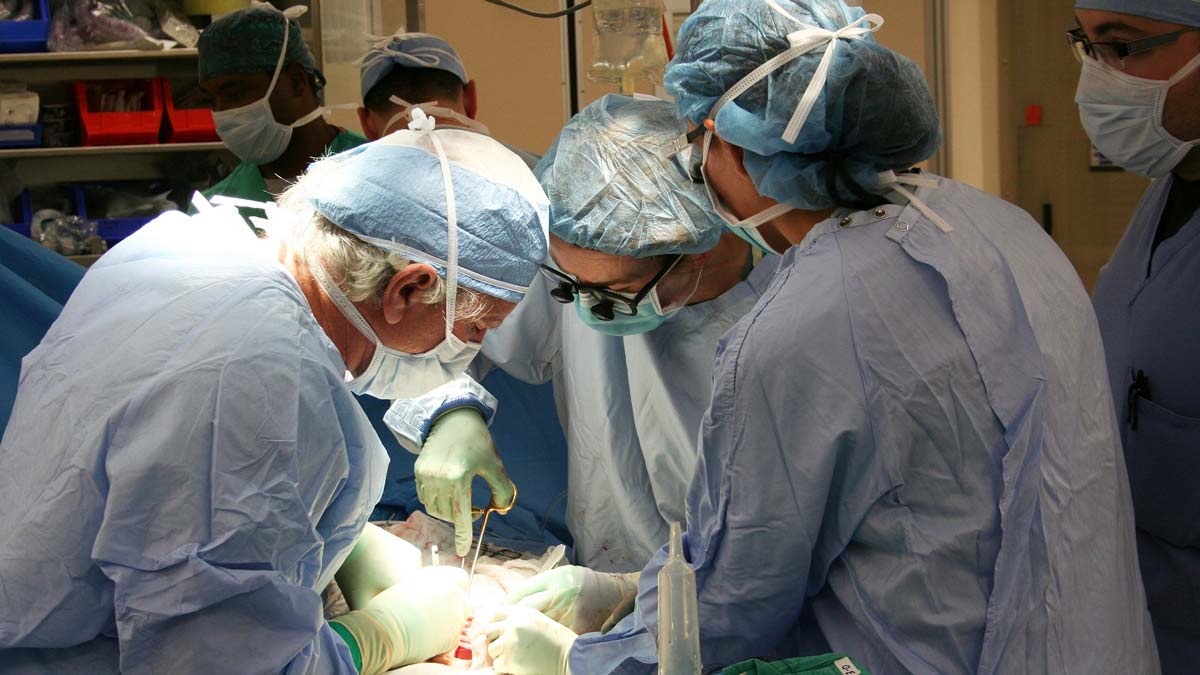 A new study, led by Mohamed Elsaid, PhD, MPH, assistant professor of Biomedical Informatics at The Ohio State University College of Medicine, shows that bariatric surgery reduces the risk of cardiovascular disease (CVD) in patients with severe obesity and nonalcoholic fatty liver disease (NAFLD).
This is a promising development for patients with NAFLD, the most common chronic liver disease in the United States, which affects over 30% of adults. The condition is caused by a buildup of excess fat in the liver and not by heavy alcohol use or other chronic liver diseases. NAFLD is associated with increased risk of CVD-related morbidity and mortality and no approved pharmacological treatments exist.
The study authors say that nonalcoholic fatty liver disease is the hepatic manifestation of metabolic syndrome because it is closely linked to obesity-induced insulin resistance, dyslipidemia, and hypertension. Further, the prevalence of NAFLD increases with body mass index (BMI) and is highest among individuals with severe obesity. "The reality is that while lifestyle modifications, such as weight loss, regular exercise and healthy diet do help, they're very difficult to sustain," Dr. Elsaid says. "If left untreated, NAFLD may lead to liver cirrhosis and liver cancer."
To complete the large, population-based retrospective cohort study, the research team, which also includes John Bridges, PhD, professor of Biomedical Informatics and Surgery and Guy Brock, PhD, associate professor of Biomedical Informatics at the Ohio State College of Medicine, and others from Rutgers Robert Wood Johnson Medical School, identified data from 2007-2017 from the MarketScan Commercial Claims and Encounters database.
They looked at medical records of nearly 87,000 patients, ages 18-64 years, with NAFLD and severe obesity, defined as a BMI of at least 40. Then they examined the association between bariatric surgery and cardiovascular disease risk in patients with severe obesity and NAFLD.
The outcome of the study found that individuals with severe obesity and NAFLD who underwent bariatric surgery had one-half the CVD risk compared with individuals who received nonsurgical care.
Specifically, bariatric surgery was associated with a 47% lower cumulative incidence of primary composite CVD outcomes, including myocardial infarction, heart failure and ischemic stroke, and a 50% lower cumulative incidence of secondary composite CVD outcomes, including secondary ischemic heart events, transient ischemic attack, secondary cerebrovascular events, arterial embolism and thrombosis, and atherosclerosis.
The investigators also note that the risk of cardiovascular events was higher among nonsurgical patients compared with surgical patients at several time points throughout the study.
"At 48 months, surgical patients were shown to have half of the cumulative incidences of cardiovascular events," Dr. Elsaid says. "Bariatric surgery may also be associated with other benefits, such as improved quality of life and decreased long-term health care burden."
The study, "Association of Bariatric Surgery With Cardiovascular Outcomes in Adults With Severe Obesity and Nonalcoholic Fatty Liver Disease,"(external link) was published online in JAMA Network Open.