Sheila Okere Wins National Award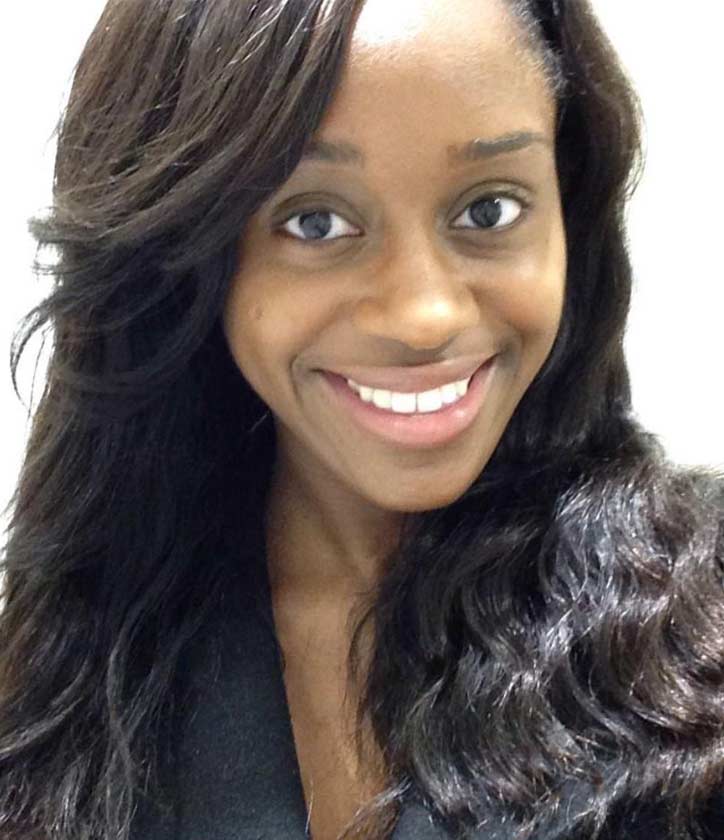 Physicians for Human Rights selected Okere for 2020 Emerging Leader Award.
There are a number of reasons why third-year Ohio State University College of Medicine student Sheila Okere has been selected to receive the Physicians for Human Rights (PHR) Emerging Leader Award. Based on peer nominations, the award recognizes Sheila's leadership in establishing a PHR chapter at Ohio State in 2020 and fostering innovative, thoughtful, inclusive and timely projects across Ohio State's campus. Through Sheila's tireless efforts, the Ohio State chapter formally joined PHR's network and developed a strong sense of purpose and identity within the Ohio State medical student community.
"Sheila enjoyed a unique executive structure and strategy that allowed all student members to express their human rights passions," reads the announcement, basing the choice of projects and advocacy roles on a consensual establishment of the goals and direction of the chapter.
One of her nominating peers says, "If one of us had an idea—from pediatric mental health advocacy to creating a network of research mentors—we took it to Sheila, and she made it happen."
Sheila's motivation for establishing a PHR chapter at Ohio State extends from a personal desire to create avenues for medical students, in addition to their rigorous studies and patient care experiences, in which they can make "a small change in the world through activism in whatever realm of issues that inspire them."
One of the projects she spearheaded established an ongoing connection between medical students and current or past inmates, offering medical support services and helping to break down barriers and the stigmatization associated with members of this vulnerable, underserved community.
"I wanted to create a space where their issues can be recognized and tackled without judgment but rather empathy," she says. "I wanted a space where everyone can address their ignorance and, thus create ways for healing and improvement... Our 'House Call' initiative creates a space to highlight our incarcerated population."
Sheila's interest in breaking down barriers in health care began early as a first-generation Nigerian-American, with early exposure to health care disparities and the lack of diversity in the medical profession. She continued that commitment as a coordinator in such programs as Ohio State's digital hub LASER program, which provides scholarship and mentoring, primarily to Latinx students. During the 2019 – 20 academic year, she and her fellow coordinators made weekly visits to local high schools armed with a curriculum that included workshops in developing writing skills, personal finance management, racial and gender discrimination awareness, and college application preparation to provide guidance and resources for obtaining socioeconomic mobility. Over the following summer, she helped to transition the in-person LASER program to a virtual curriculum, due to restrictions imposed by the COVID-19 pandemic.
"I hope to play my part in changing the narrative of what 'professional' looks like as well as to reduce the gaps in health care among various patient populations," she says, adding that she's "passionate about creating a world where everyone has access to limitless opportunities, despite race, gender and socioeconomic status."