White Coat Ceremony Welcomes Class of 2024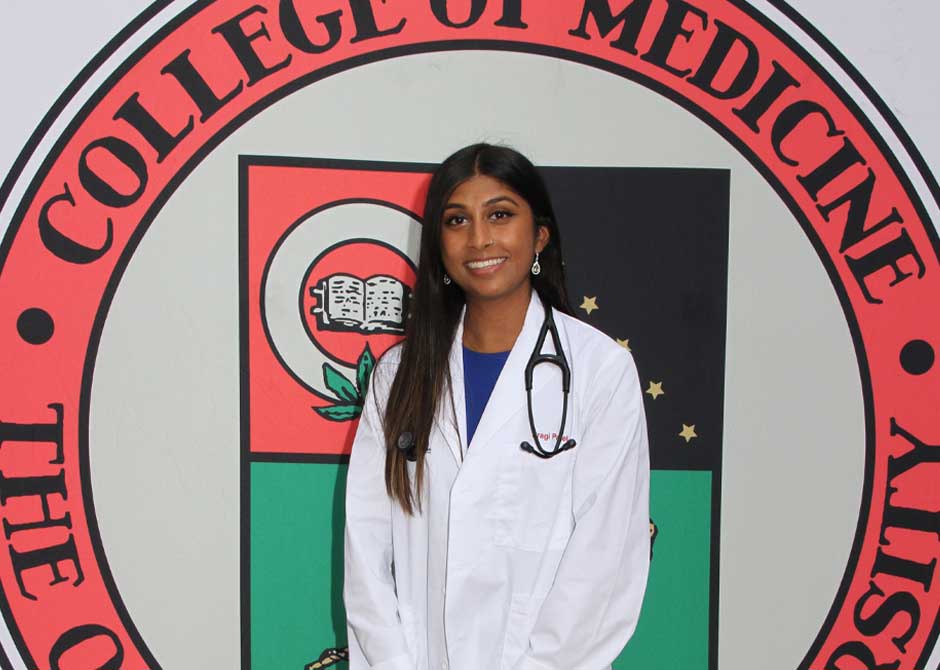 The Ohio State University College of Medicine celebrated this year's White Coat Ceremony in a way unlike any other in the college's history. With most in-person events being canceled, leaders found a safe way to welcome our incoming class while giving medical students an unforgettable experience that is certainly worth celebrating.
The ceremonies took place on Monday, Aug. 3, and Tuesday, Aug. 4, splitting up the class to maintain physical distancing. The celebrations included both live and prerecorded remarks. Seated alphabetically by last name, students arrived to find their white coats on their chairs. As their names were called, students took their coats to the front of the auditorium, where they donned them. Although masked, onlookers couldn't miss the excitement on their faces as they embark on their journey to become the next generation of physicians to graduate from Ohio State.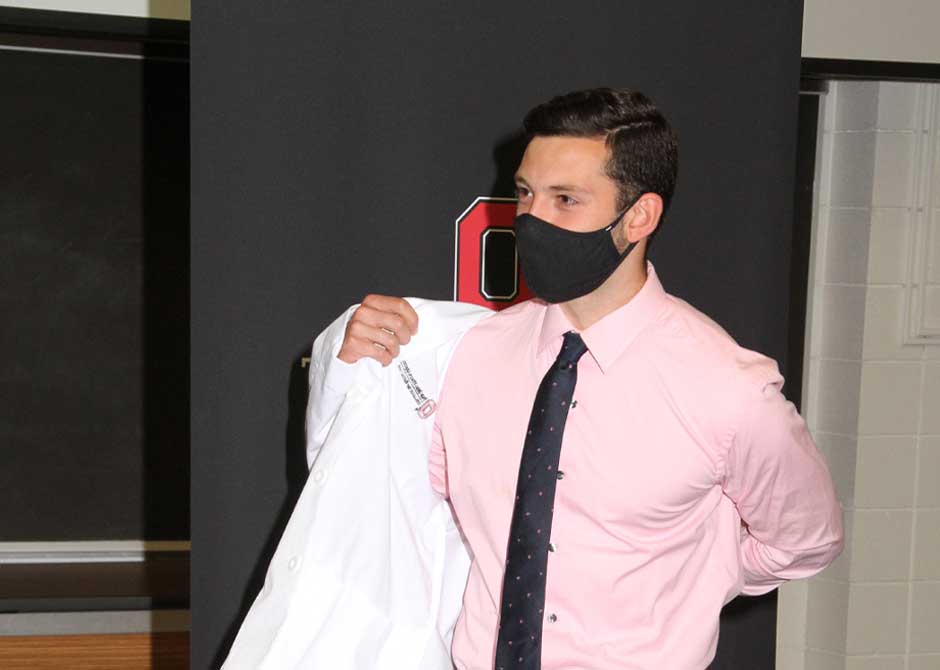 Our incoming class consists of 205 students—with 22% unrepresented in medicine, 53% in-state students and 47% out-of-state students. We are proud to celebrate their incredible academic achievements with an incoming average GPA of 3.8 and MCAT of 515.
This year was particularly challenging as the pandemic hit the U.S., forcing the admissions team to transition interviews to a virtual platform mid-cycle. "I admire the courage and commitment that the incoming class of medical students has demonstrated in light of the ongoing pandemic and awakening to systemic racism," says Demicha Rankin, MD, associate dean for Admissions. "This incoming class is very bright, comes from various walks of life and is full of potential. I am excited to welcome each and every one of them to Ohio State College of Medicine!"