Whitney Luke, MD, appointed chair of the Department of Physical Medicine and Rehabilitation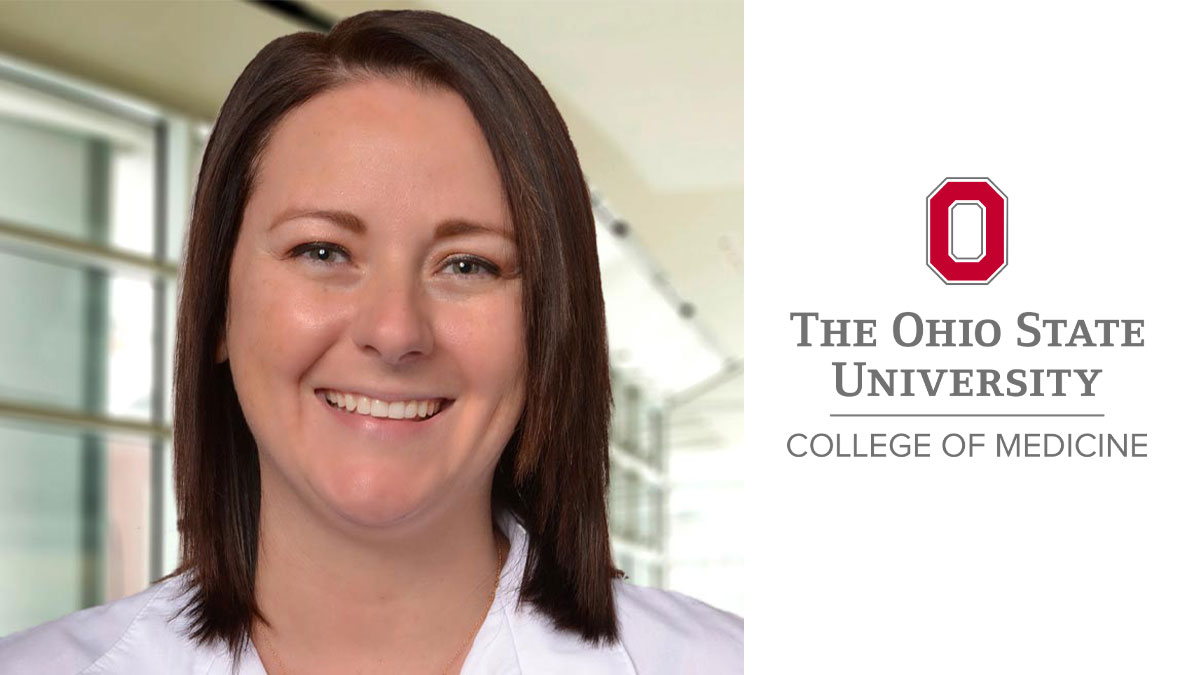 For more than 50 years,
The Ohio State University College of Medicine's

Department of Physical Medicine and Rehabilitation
(
PM&R) has been a leader in caring for those with traumatic brain injury, spinal cord injury, stroke and
neurological disorders.
In fact, U.S. News & World Report ranks our program as one of the top programs in America.
Helping patients build a bridge between injuries and resulting life changes takes innovation and insight into treating the whole person, not just the problem areas. At Ohio State, comprehensive interventions in physical and rehabilitation medicine are led by Whitney Luke, MD, MBOE, professor of Physical Medicine and Rehabilitation at the Ohio State College of Medicine. She was just appointed chair of the department after serving as interim chair since July 2021. Dr. Luke is also the Dr. Ernest W. Johnson Endowed Chair.
"Dr. Luke created and implemented our inpatient cancer rehabilitation program — which was first in Ohio, second in the United States and third in the world to be accredited by the Commission on Accreditation of Rehabilitation Facilities," says Carol R. Bradford, MD, MS, FACS, dean of the Ohio State College of Medicine. "She is nationally recognized for her clinical expertise in cancer pain management and chronic interventional pain management and neuromodulation."
According to Dr. Luke, the department's focus on functional outcomes and functional restoration delivers personalized care based on the patient and the type of injury sustained. It also works to help people gain strength, independence and sometimes complete recovery from a wide range of conditions.
"The goal is to get our patients able to return home and be with their loved ones," Dr. Luke says. "So, we work together to integrate their goals and we set treatment plans together so they can be reached."
Dr. Luke also serves as the medical director of Oncology Rehabilitation at The Ohio State University Comprehensive Cancer Center – Arthur G. James Cancer Hospital and Richard J. Solove Research Institute and the program director for the Cancer Rehabilitation Fellowship, which is one of only 11 such fellowship programs in the nation.
The research team in the department is one of the longest running traumatic brain injury research teams in the United States. For over 60 years, research and findings have helped identify specific rehabilitation treatments for individual patients, improved the continuation of medical care and extended support for family members providing home-based care and support.
Dr. Luke says she is especially proud of the continued collaboration between the vast network of specialists in research, education and training within the department. Some of the recent, multidisciplinary research projects include examining how to effectively treat disorders of consciousness and the delivery of psychological therapy to help patients cope with some of their unexpected outcomes post-injury.
"Our work in this growing medical specialty is treating multiple different conditions and helping patients and their families focus on recovery."