Top ranked for physical medicine and rehabilitation care in the U.S.
Ohio State's Department of Physical Medicine and Rehabilitation (PM&R) has been an industry leader for more than 50 years. U.S. News & World Report has ranked our Department of Physical Medicine and Rehabilitation as one of the top programs in America. This year, we're ranked #1 in Columbus and #31 in the nation for delivering exceptional patient care. Newsweek has ranked Ohio State Dodd Rehabilitation Hospital as #1 in Ohio.
Ohio State is nationally known for our comprehensive, multidisciplinary rehabilitation education and training, we have been a leader in caring for those with traumatic brain injury, spinal cord injury and stroke for more than 50 years. We are one of only five centers in the nation chosen to participate in the NeuroRecovery Network, which uses activity-based therapies for spinal cord injury rehabilitation.
The PM&R Department is part of Ohio State's multidisciplinary Neurological Institute, a network of specialists collaborating in research, education and training.
Our faculty conduct advanced clinical and basic science research in areas such as brain and spinal cord injury, stroke, bone and mineral metabolism and EMG. We're a leader in clinical applications of rehabilitative care and neurorecovery for diverse neurological conditions, including Parkinson's disease and movement disorders, stroke and brain and spine injury. Our breakthroughs include life-changing technologies such as Neurobridge — a brain implant that enabled a quadriplegic man to move his hand with the power of his thoughts.
Innovations in Care, Research and Education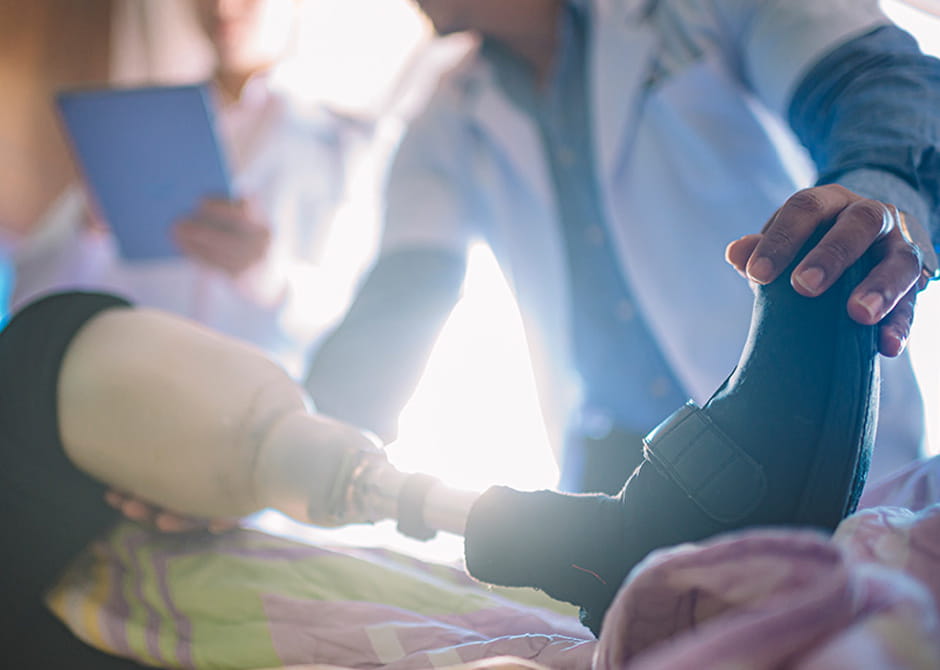 Find out about the latest physical medicine and rehabilitation innovations in research and patient care at Ohio State.
Ohio State Physical Medicine and Rehabilitation By The Numbers