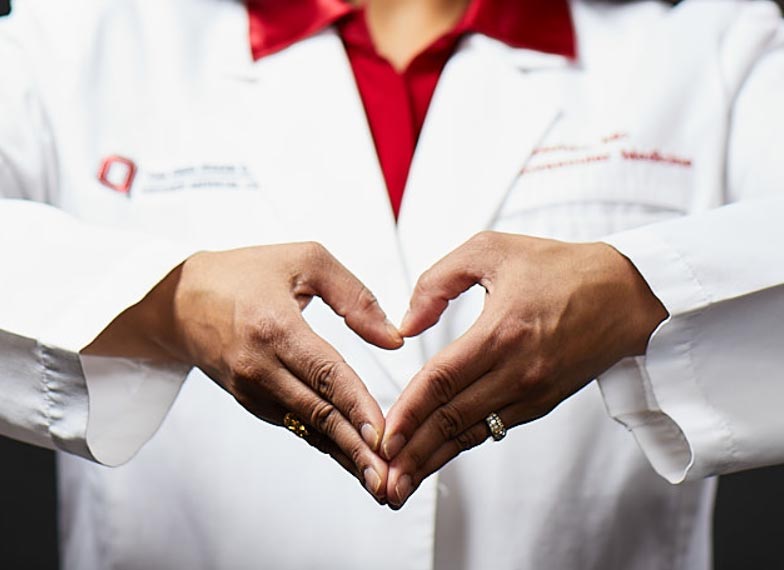 February, the month of candy hearts and valentines, always inspires thoughts of love. But of course there's more to love than romance. In fact, the Greek language brilliantly has quite a few words to describe the many types of love, including storge (familial), philia (friend), eros (romantic) and agape (unconditional).
When I think about love in those terms, it strikes me that we are surrounded by love at The Ohio State University College of Medicine and Wexner Medical Center. This includes our caring clinicians who are empathetic to our patients, our compassionate co-workers who treat one another as friends and valued colleagues, our committed educators who push our learners to be their best and our devoted researchers who search for cures. Expressions of human love and kindness are everywhere.
In my view, medicine itself holds a place in love's hierarchy. Medicine is where science and love intersect. As health care workers, our diagnoses are driven by science and our caretaking is fueled by love. As biomedical scientists, our dual love of science and humanity is the perfect catalyst for discoveries that ultimately improve lives. And as educators, we impart our passion for healing and empathy to our eager learners. Without both science and love, we could not do our jobs.
"Tougher than diamonds and stronger than steel, you won't feel nothin' till you feel, you feel the power, just feel the power of love."
–Huey Lewis and The News
How appropriate then that Ohio State is in the midst of our #BuckeyeLove campaign, which is about "inspiring and engaging our communities with expressions of kindness, compassion and connection." That really strikes a chord with me because it represents who we are as health care workers, scientists and educators. We are teams of people who serve up kindness and compassion to our communities every day of the year.
Every day, and especially this month, I celebrate the power of love. It's the power we have to make someone's day special, the power to transform lives. And it's the knowledge that we too are loved.
"Can you feel it? That's the power of love"
Happy Valentine's Day to each and every one of you!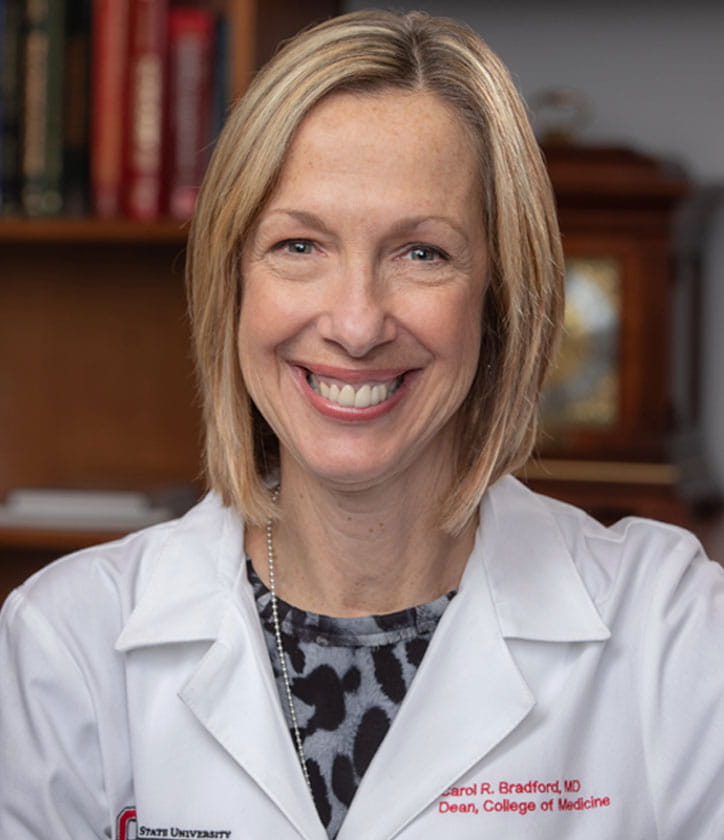 Carol Bradford, MD, MS
Dean, College of Medicine
Leslie H. and Abigail S. Wexner Dean's Chair in Medicine
Vice President for Health Sciences, Wexner Medical Center