OSU Hosts Conference on Medicine and Religion
Nearly 300 students, academics, clergy, physicians, educators, and health professionals congregated on OSU's campus March 12-14 for the annual Conference on Medicine and Religion. Established in 2012, the Conference on Medicine and Religion provides a forum for discourse and scholarship for professionals and scholars, with an aim of building bridges between theory and practice, science and theology, the academy and community, as well as various religious traditions and health professions. Asma Mobin-Uddin, who was part of the OSU planning committee and also sits on the conference's national executive board, says, "It's [CMR] an academic conference that merges the intellectual pursuit of knowledge with the heart of faithful practice. We want to share and understand together the deep impact that faith traditions and religious beliefs and practices play as related to the field of medicine."
The conference's theme this year "At the Limits of Medicine: Caring for Body and Soul" challenged participants to explore the boundaries of medicine and its role in caring for the soul. The conference kicked off on Sunday with pre-conference workshops which offered in-depth exploration from the perspective of different traditions including Islam, Orthodoxy Christianity, and Judaism. Ryan Nash, Director of the OSU Center for Bioethics and Medical Humanities, served as one of the lead facilitators for the pre-conference workshop on Orthodox Christianity and medicine. Nash, who works as a palliative physician and is also ordained as a deacon in the Orthodox Church, serves as a leading expert in the intersection of Orthodox Christianity and medicine.
The breadth of the conference's scope was on display Monday and Tuesday, with nearly 100 presentations representing a range of traditions, methodologies, topics, and disciplines. The Ohio State University's Center for Bioethics had a strong showing in both attendees and presenters. Nicole Shirilla, Clinical Assistant Professor of Bioethics and Palliative Medicine and Director of the Clinical Bioethics Fellowship, gave one of the first presentations of the conference. Her talk, "Michelangelo and a Blinding Darkness: A Reflection on Finitude and Transcendence in the Vocation of End of Life Care," offered a powerful reflection on her experience in medicine interspersed with narratives from her recent trip to Italy.
"How often we cannot see the transcendent truth, beauty and goodness that we strive towards as we contend with the realities of the finitude both of medicine and of human life itself that can be blinding." -Nicole Shirilla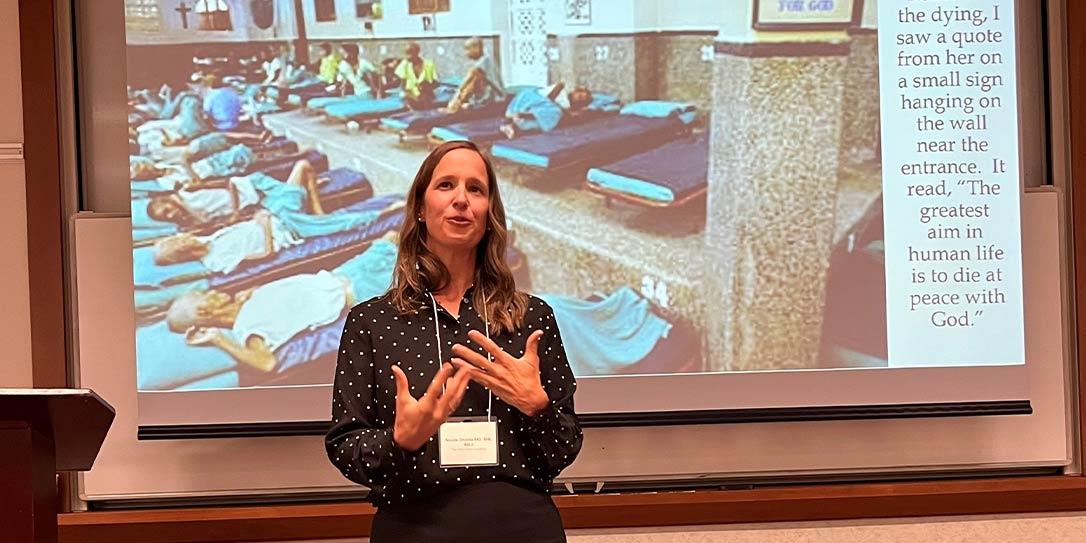 Asma Mobin-Uddin, Director of the Clinical Bioethics Consultation Service, presented the preliminary findings from a current study aiming to assess beliefs about and barriers to end of life planning in the Muslim-American community. Her study, funded by a Patient Care Innovation Award, aims to facilitate the development of culturally and religiously sensitive interventions to address such barriers and increase rates of end of life planning.
Said Mobin-Uddin, "It was a lot of fun to host CMR at OSU this year. I enjoyed welcoming friends we have made at previous CMR conferences to Ohio State and showcasing our home university and what it offers. It was also great to meet new colleagues and make new friends, including many students from across the country."
Incoming OSU Bioethics faculty member Naomi Scheinerman led a conversation on Tuesday with Laurie Zoloth (University of Chicago), who gave one of the plenary presentations. The conference also featured two other plenary events: Farr Curlin (Duke University), and a panel of Kristin Collier (University of Michigan), Ryan Nash (The Ohio State University), and Aasim Padela (The Medical College of Wisconsin). Zoloth and Curlin were also named the 2023 recipients of the prestigious H. Tristram Engelhardt Award, which recognizes provocative voices in bioethics which make us consider the foundations of issues and take ethical diversity seriously. The awards this year were as unique as the scholar they honored: sheriff deputy badges, a poignant if humorous reference to Dr. Engelhardt's tenure as Deputy Sheriff in Comal County, Texas.
Says Nash, "Laurie [Zoloth] is one of the top bioethicists in the country. She not only informs about practical and philosophical bioethics, but she moves into rich foundational bioethics from a Jewish perspective. She's always a provocative thinker and speaker and her presentation at CMR illustrated that."

"Farr [Curlin] provides a consideration that religion still matters in medicine, which to many people seems obvious but wasn't to the academy. And through his publications in esteemed journals he developed a body of literature that showed that religion matters to our patients and health professionals and should matter in the academic pursuit of medicine. He's encouraging a space in the academy for activities like CMR and has helped legitimate scholarship in the field."
Martin Fitzgerald, who recently joined the bioethics faculty at OSU, presented a chapter from his dissertation on interspecies chimeras. His talk, "Ontological Nightfall: Interspecies Chimeras as Secular Blasphemy," tackled why chimeras are seen as a sort of blasphemy in contemporary society, contrasting it with medieval understandings and literature in which such beings were considered to be existentially non-threatening.
Matthew Vest, Ryan Nash, and Jeff Bishop (St. Louis University) led a panel on human rights and medicine's ethos, the subject of a recent project. Vest also participated in a "Meet the Author" session about his forthcoming book, Ethics Lost in Modernity: Reflections on Wittgenstein and Bioethics.
"Are human rights complete enough as a political and philosophical framework to ensure life, liberty, and happiness? Are the principles of medical ethics sufficient to enable personal health and bodily freedom?"
-Excerpt from Vest, Nash, and Bishop's abstract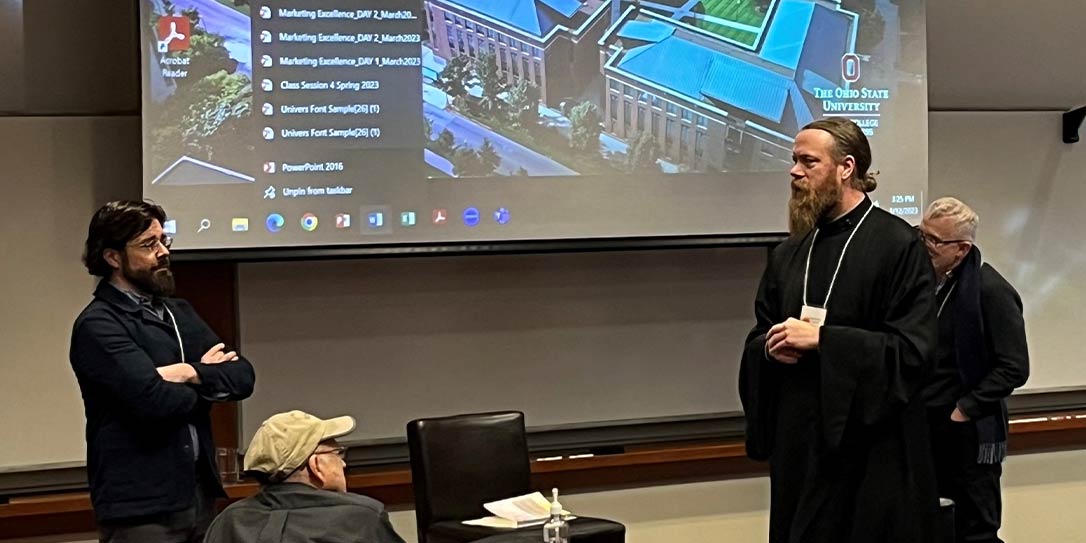 OSU students and alumni who presented at CMR:
• Ethan Schimmoeller, MD, MA: "Discerning the Spirits Haunting Hospice and Palliative Care"
• Will Kuehnle, PhD Student: "Penance and the Principle of Double Effect: The Ermenfrid Penitential and Moral Residue in Medical Dilemmas"

Reflecting on the conference as a whole, Mobin-Uddin said, "I thought it was a great conference! The talks made me reflect deeply and challenged me. I enjoyed the energy and enthusiasm that was present, and I loved meeting new people as their host. We're grateful to Jeff Sokoloff and the Institute for Spirituality and Health for their invaluable assistance in helping each host university, including us, have an organized and successful conference."
Nash agrees. "It was a great success. COVID disrupted everything in our lives, and it disrupted the CMR [as well]. We were scheduled to host when COVID hit and we were excited that we had registrations that were at an all-time high and a lot of excitement about the event. We had to transition that conference to web-based and [while] it was a successful conference, some of us were nervous what the impact would be in the future. This conference at OSU showed that CMR is back on the scene and growing."

"[CMR] allowed for a depth of investigation and discussion that is often missing from other forums. The quality and depth of presentations was really refreshing, getting to real foundational understandings of medicine and caring for the sick and conflicts in ethics. There's a tendency when a diverse group comes together to find the lowest common denominator, and CMR encourages us to come together, keep our particularities, and learn from each other and gain respect in that process."
Annual conference on medicine and religion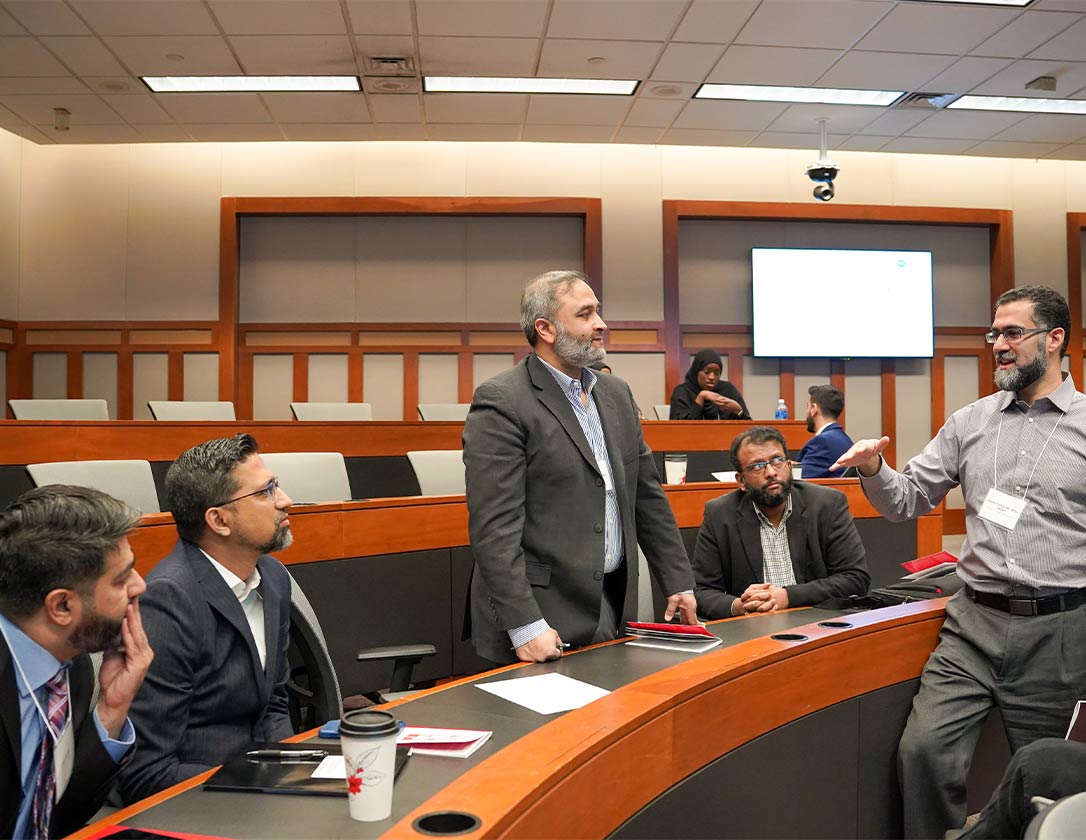 Aasim I. Padela MD, MSc, FACEP, Chairperson & Director of the Initiative on Islam and Medicine talks with participants during the Islamic Bioethics pre-conference workshop (PC: Sara Rahman)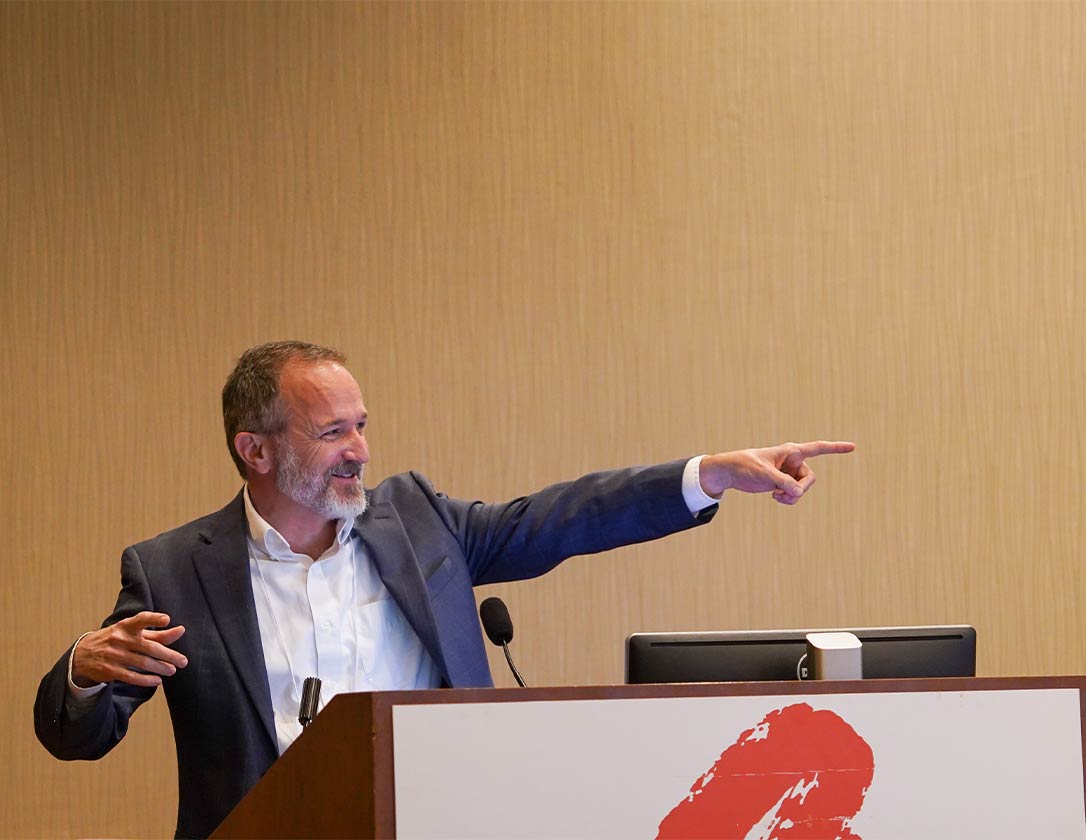 Farr Curlin, MD, 2023 Engelhardt Award Recipient (PC: Sara Rahman)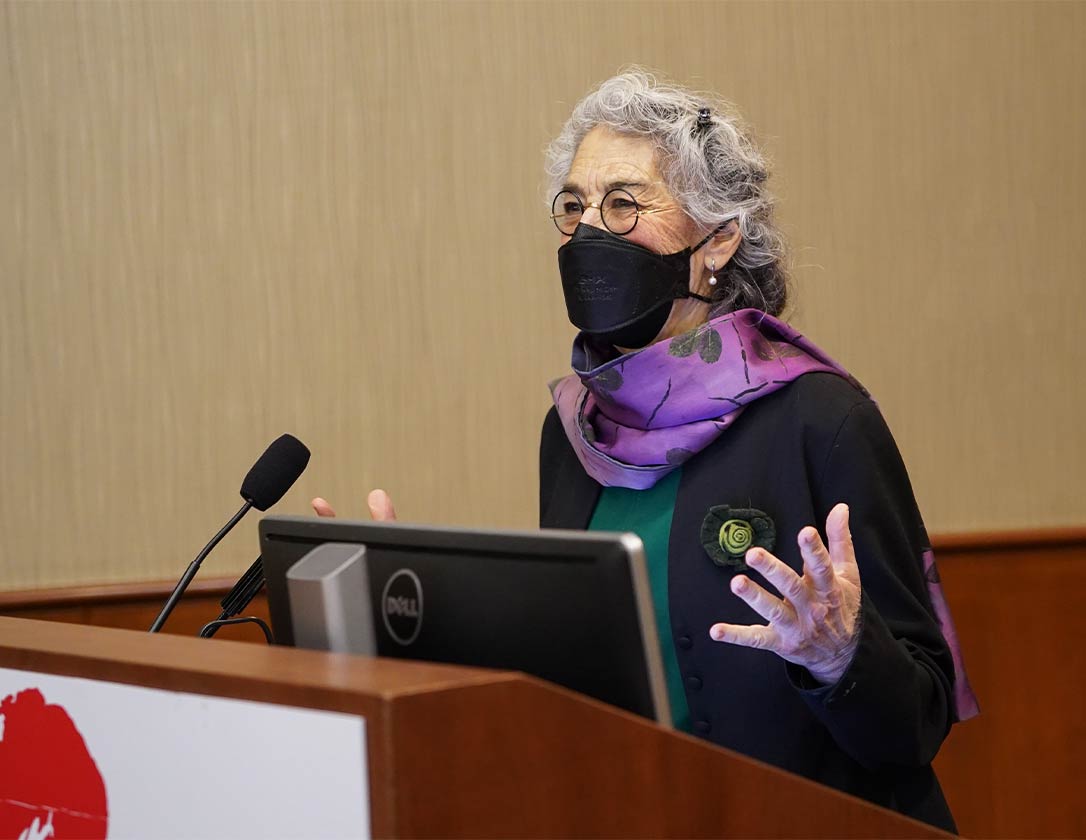 Laurie Zoloth, PhD, 2023 Engelhardt Award Recipient (PC: Sara Rahman)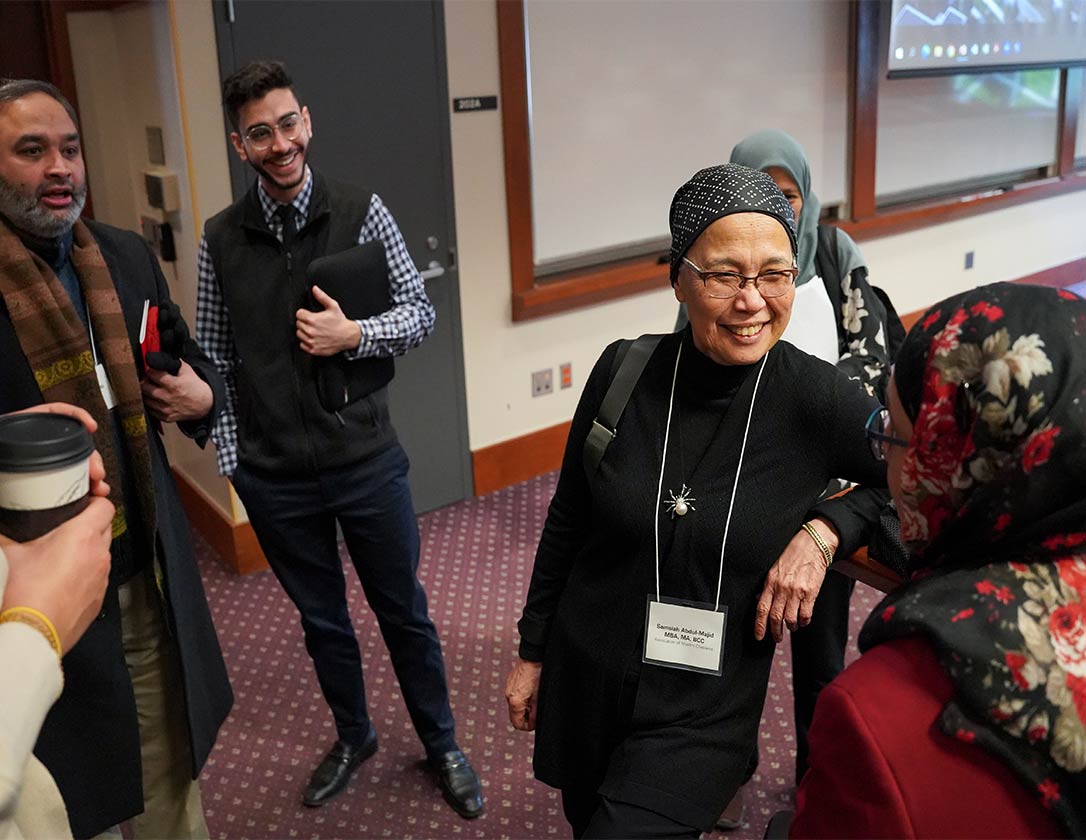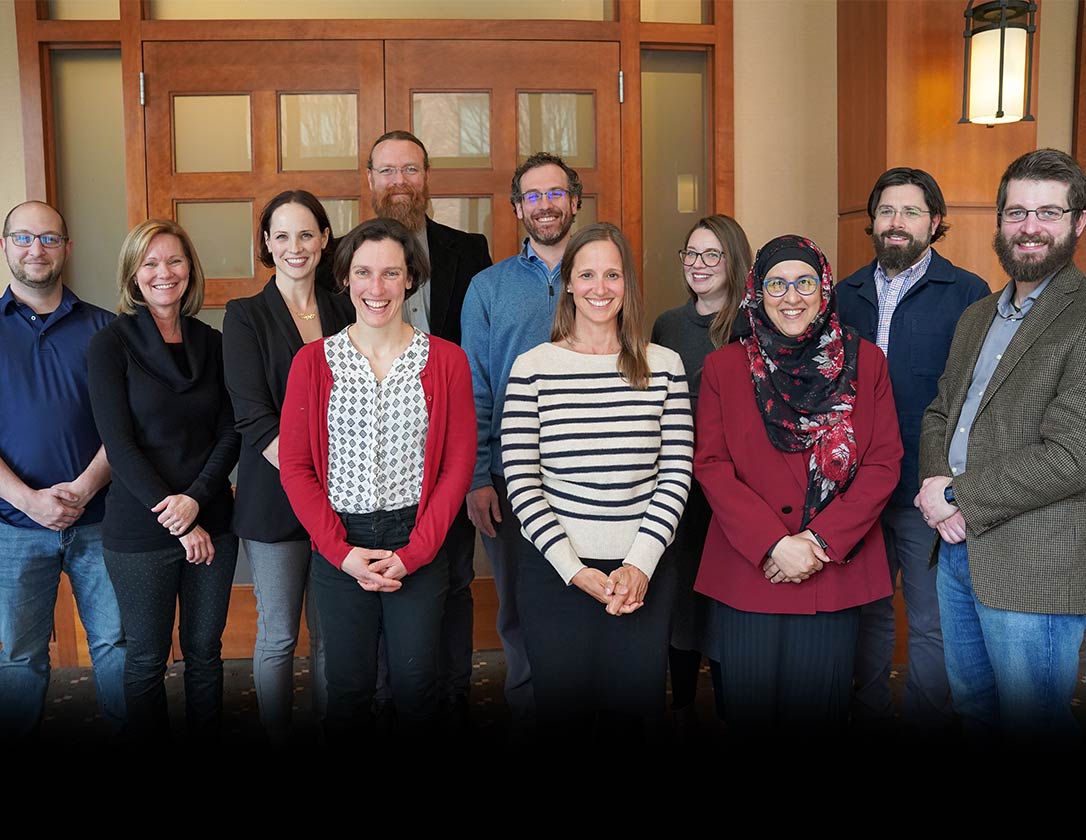 Members of the OSU Center for Bioethics and Medical Humanities at CMR (PC: Sara Rahman)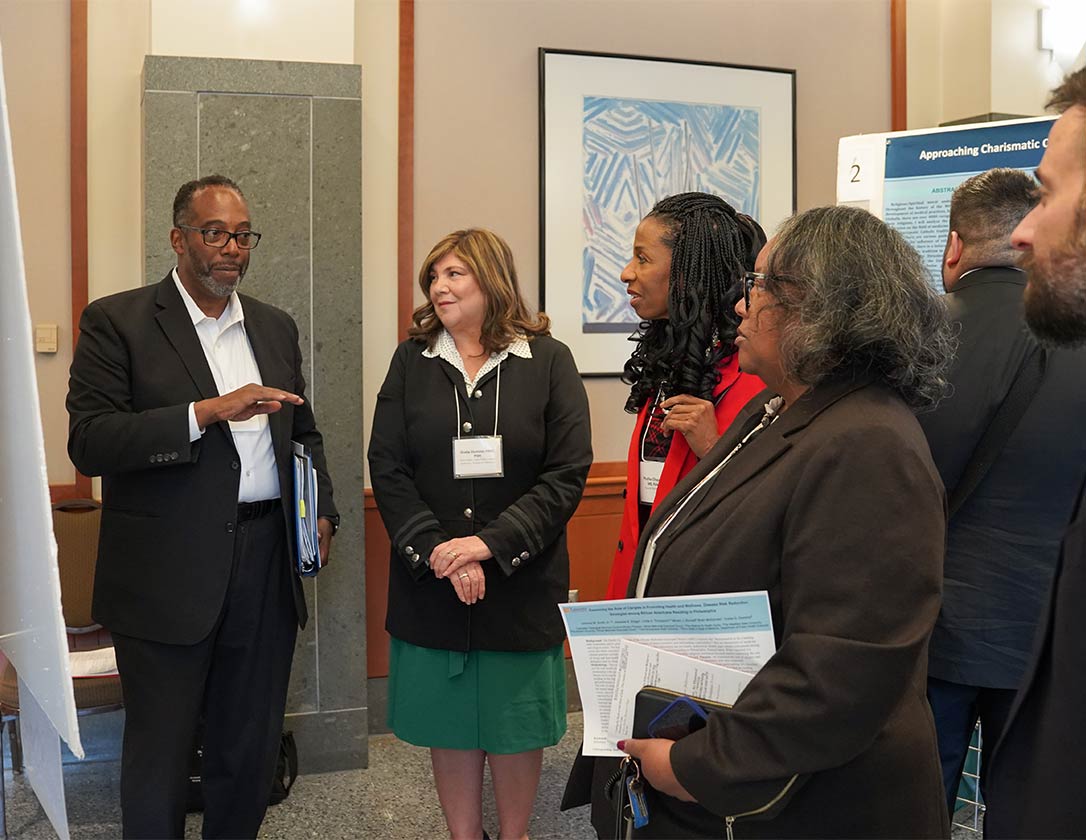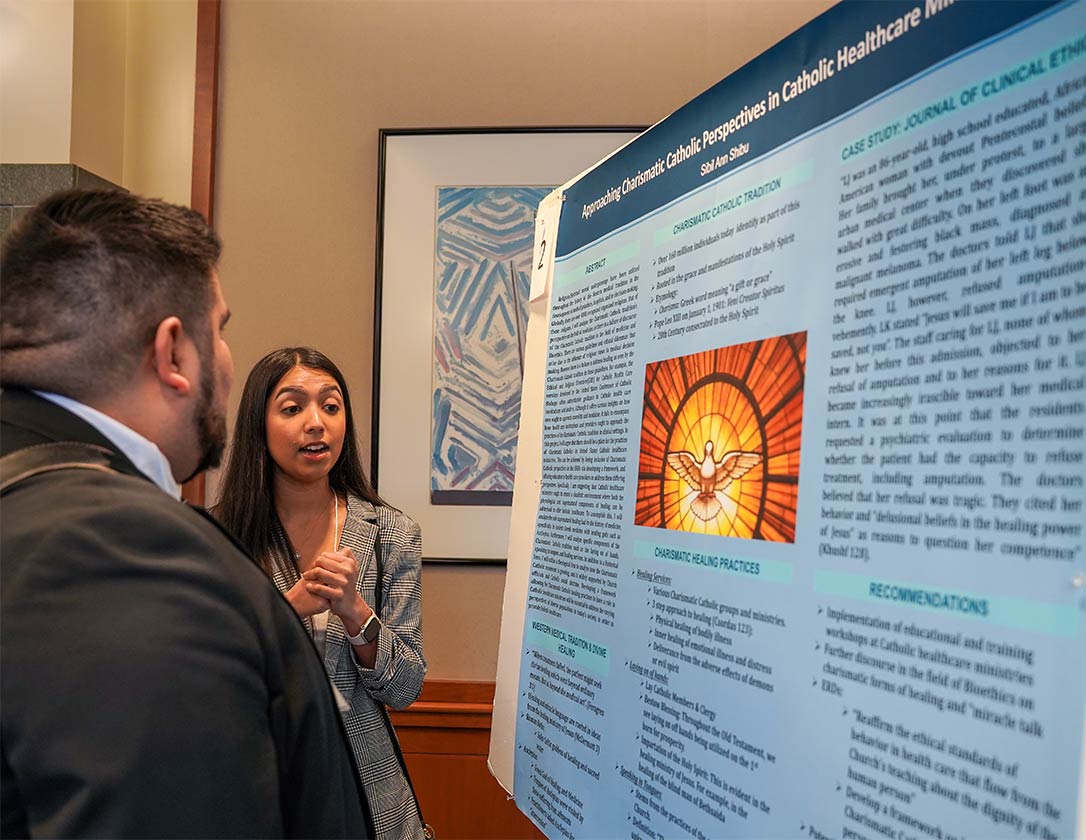 PC: Sara Rahman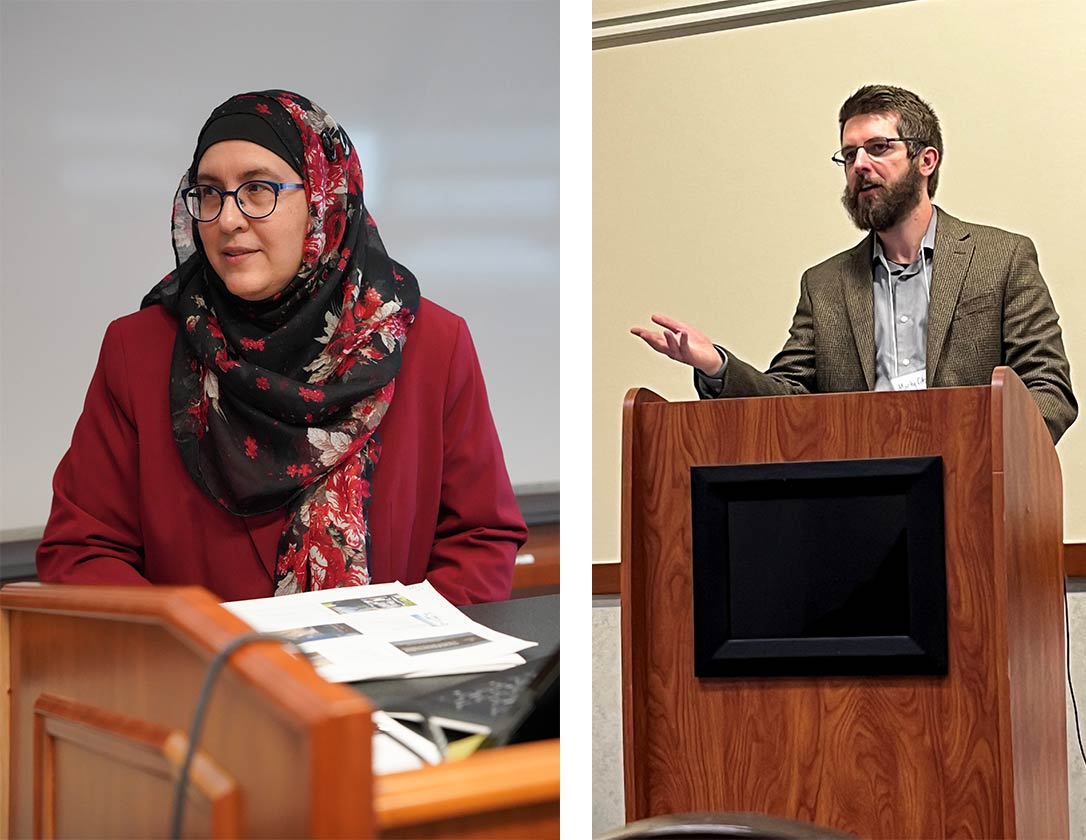 Martin Fitzgerald, PhD(c) (PC: A Meurer)
Members of the OSU Center for Bioethics and Medical Humanities at CMR (PC: Sara Rahman)