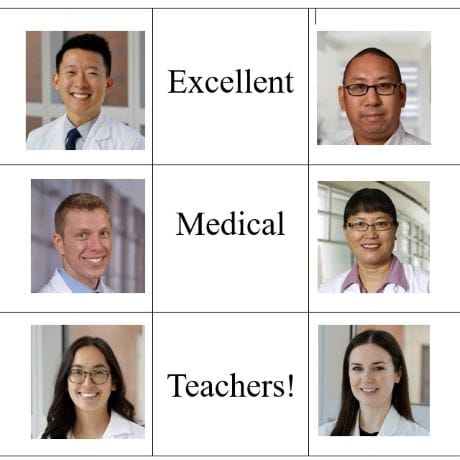 Several members of the GIM faculty have been named as recipients of OSU's Department of Internal Medicine Excellence in Teaching awards for the 2022-2023 academic year.
The Internal Medicine Department bestows this award on behalf of its student education programs to the Internal Medicine faculty who receive the most impressive student evaluations. To qualify, faculty candidates are evaluated on both the quality and quantity of the student evaluations they receive from third-year and fourth-year medical students.
The recipients are Philip Chang, MD (pictured top left), Chris Chiu, MD (pictured top right), Marty Fried, MD (pictured middle left), Guibin Li, MD, PhD (pictured middle right), Sonya Wegman, MD (pictured bottom left) and Mary Wirtz, MD (pictured bottom right).