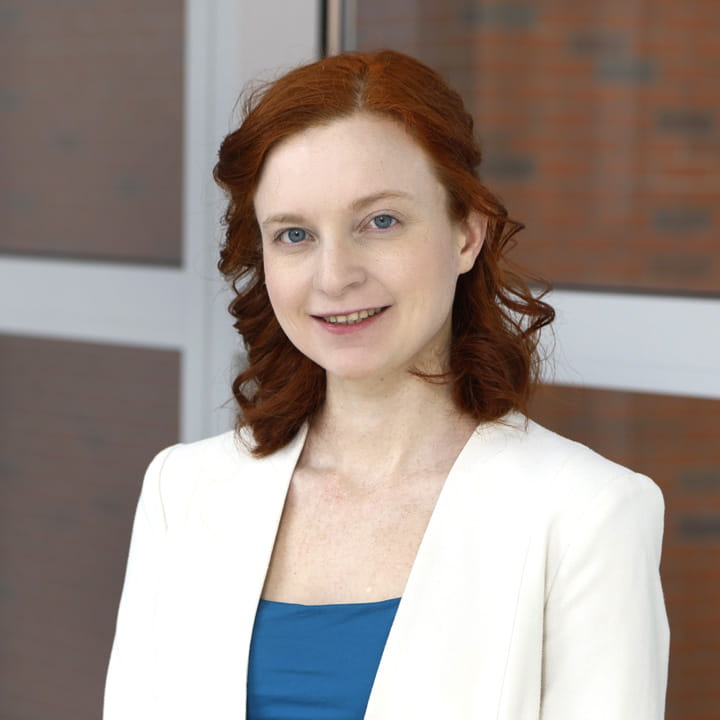 Faith Brennan of the Department of Neuroscience has been awarded the 2020 Postdoctoral Scholar Mentor of the Year Award presented by The Ohio State University's Office of Postdoctoral Affairs. This award is presented to a postdoctoral researcher, fellow, or scholar who has demonstrated outstanding mentoring of junior trainees (high school, undergraduate, or graduate students) through leadership and support.
Dr. Faith Brennan is currently a post-doctoral fellow in the laboratory of Prof. Phillip Popovich in the Department of Neuroscience. Since joining the lab in 2016, Dr. Brennan has investigated the pathophysiology of traumatic spinal cord injury, with a particular interest in immune responses to neurotrauma. During her post-doctoral tenure, she has become a role model for more than a dozen other trainees and technical staff, several of whom expressed multiple ways in which Dr. Brennan demonstrates outstanding leadership, management, communication skills, and selfless devotion to supporting others.
Dr. Brennan received a PhD from the University of Queensland (Australia), where she won the 2015 Dean's award for Outstanding PhD thesis. Her post-doctoral research at OSU is supported by fellowships from the Craig H. Neilsen foundation and the Wings for Life Spinal Research Foundation. Dr. Brennan served as chair of the post-doctoral association's international committee until 2019.
Congratulations to Faith on the recognition of her exemplary work!