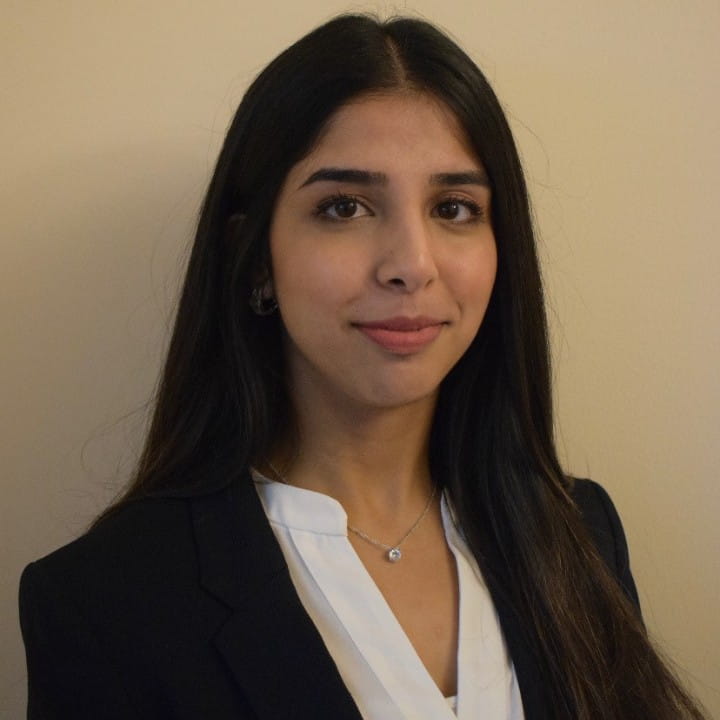 In July 2020, Noor Humanyun graduated from the new Master of Science in Applied Neuroscience Program becoming the first student ever to have successfully completed the program. Thanks to all of her hard work and the guidance of her advisor, Department of Neuroscience faculty Dr. Glenn Lin, she is on her way to fulfilling her career goals.
Noor Humanyun has now begun medical school at the University of Pikeville-Kentucky College of Osteopathic Medicine.
Noor writes from her new home in KY, "I couldn't have been in a better program before entering medical school. The MS Applied Neuroscience program challenged me in the field of research and in graduate-level neuroscience courses which I believe have made me a better student. The research track was a great experience, my advisor Dr. Glenn Lin was an incredible mentor and would often tell me to think about how my research could one day positively impact my future patients."
Director of the program and Associate Professor in the Department of Neuroscience, Dr. Tom Boyd states, "The new Masters in Neuroscience has had a successful year with the graduation of our first student. [Noor] produced an excellent research thesis, did well in her classes and now is moving on to medical school with the help of the new MS in Applied Neuroscience. The program is designed as an intense one-year MS program to prepare students for advanced research positions, teaching, scientific writing and medical school. We are now welcoming a new strong class of 6 students this year with outstanding credentials and looking forward to helping them reach their goals."
Congratulations to Noor on her accomplishments and good luck with her future endeavors! Click here to find out more about the MS in Applied Neuroscience program.