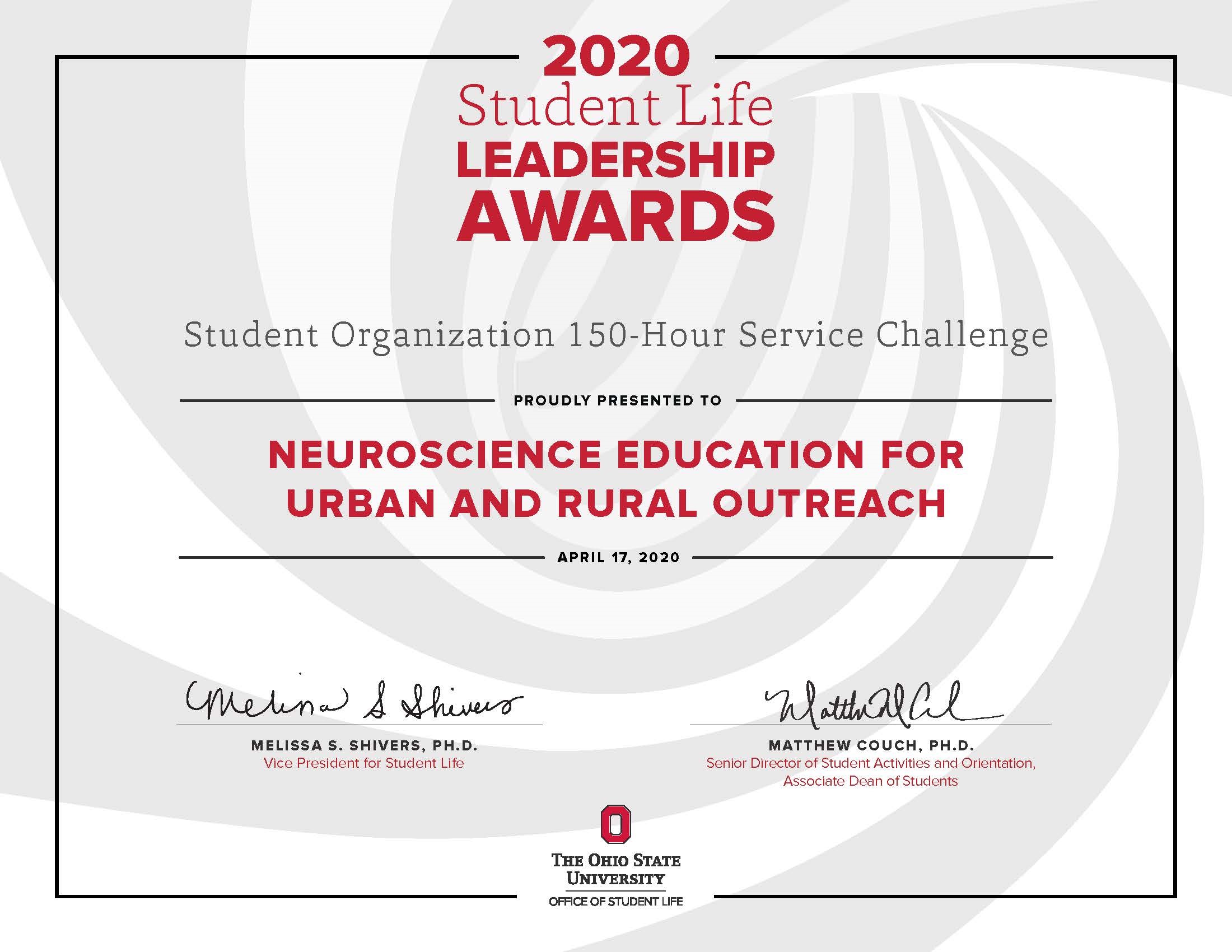 Congratulations to the Neuroscience Education for Urban and Rural Outreach (NEURO) group who has been recognized for completing 150+ hours of service in the 2020 OSU Student Life Leadership Awards!
The Office of Student Life, Student Activities, and Leadership Awards planning committee has recognized the NEURO group in its 60th annual celebration of student leadership at The Ohio State University. They recognize outstanding students, faculty and staff that have distinguished themselves through practicing exemplary leadership, active citizenship, outstanding programs, collaborative partnerships, innovative practices and a love for Ohio State. The NEURO group has been applauded for their contribution to positive change throughout the campus community and beyond. In receiving this award, the NEURO group have joined a long legacy of people who have made an extraordinary difference at Ohio State and in the broader community.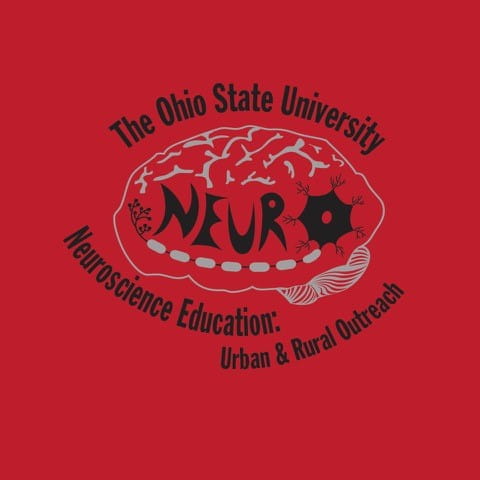 The Office of Student Activities have challenged student organizations to complete 150 hours of service in 2019-2020 school year. The Neuroscience Education for Urban and Rural Outreach group was one of 12 student organizations at The Ohio State who had completed 150 hours of service or more. All who participated in this challenge completed a combined total of 8,939 hours of service projects which incorporated a variety of social justice issues including food insecurity, animal welfare, youth support services, disability services, and more.
The Department of Neuroscience is proud of our Neuroscience Graduate Program students who leads and organizes the NEURO group's activities and applaud them for this significant accomplishment. Congratulations and thank you for your service!
Click here to find out more about the NEURO group and their mission.