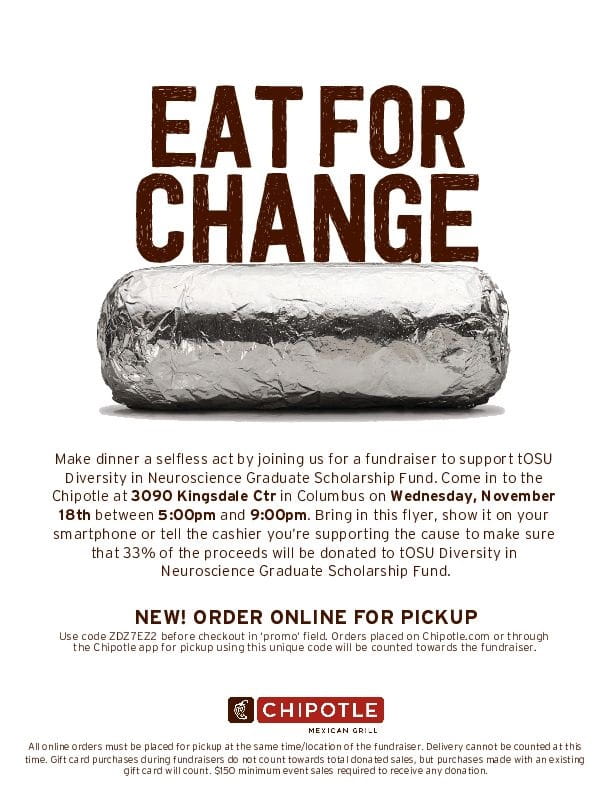 Do good with burritos! Go get Chipotle from the Upper Arlington location (3090 Kingsdale Ctr) on Wednesday, 11/18 between 5 and 9 p.m. for a portion of proceeds to be donated to the Diversity in Neuroscience Scholarship Fund! Check the flyer for more info and be sure to acknowledge to the cashier your participation when ordering!
Take note that delivery orders don't count! But use the code provided on the flyer if you want to place online orders for pickup from the Chipotle App or on their website (https://chipotle.com/order/).
Spread the word to your friends and family to help support the good cause of promoting diversity in our Neuroscience Graduate Program. Thanks to the Diversity & Inclusion Committee for arranging this fundraiser!