The Department of Neuroscience recognizes faculty and staff each month whose hard work and dedication contributes to our mission and whom we're proud to have on our team. Find out more about the spotlight of the month below!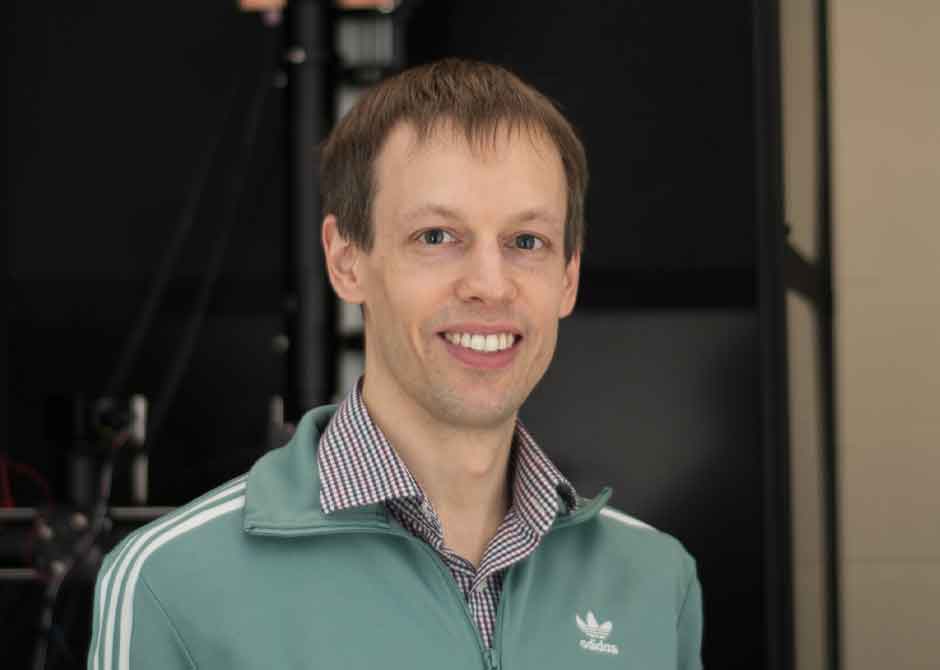 November 2021 - Martin Haesemeyer, PhD
Where are you from originally and what led you to Ohio State?
I was born in Heidelberg, a small university town in Germany. After going to university in Cologne, Germany I did a brief stint at NYU for my masters and then went to Vienna, Austria for my PhD. I came to Ohio State after a postdoc in Boston.
What lab do you work in and what type of research to do facilitate?
My lab combines experimental and computational approaches to try and understand how brains process thermosensory stimuli. For this purpose, we use my favorite animal model, the larval zebrafish.
What do enjoy doing in your free time, outside of work?
I enjoy going on hikes and photography – depending on where I live this can be cityscapes or, here, mostly landscapes. I especially enjoy the changing seasons that can be seen in all aspects of the Metro-Parks around Columbus.
What drew you to the field and the role you play in the Department of Neuroscience?
I was initially hell-bent on working in developmental biology, staying away from the messy reality of neuroscience. But my PhD supervisor convinced me otherwise. While I still like to think about questions in developmental biology I have fully embraced neuroscience for my own work.
Who is your biggest role model and why?
I really can't say. Different people have influenced me at different points in my life, directly and indirectly.
What is your favorite movie, book, or band/singer/songwriter and why?
My favorite books are anything written by Stanislaw Lem and my all-time favorite TV show is Seinfeld.
What is the most rewarding part of your job?
I am driven by discovering something interesting but interacting with the people in my lab is, most of the time, the most directly rewarding part of my job.
Do you have any insights or advice to those who are just starting out or are interested in Neuroscience research?
Learn some math – it's much less scary than you think and allows you to tame some of the messiness of neuroscience data.
What are some hidden talents of yours?
I would really like to know. I like baking cakes and I think they taste good, maybe that counts. But then again, that's just doing benchwork at home.
What else should we know about you?
I feel like this is more than enough 😉