The Department of Neuroscience recognizes faculty and staff each month whose hard work and dedication contributes to our mission and whom we're proud to have on our team. Find out more about the spotlight of the month below!
August 2021 Staff Spotlight, Melissa Stenger
Where are you from originally and what led you to Ohio State?
I am a Military brat. I was born 12 weeks early in Sandyhook, Kentucky. I lived in Georgia and Texas while my dad was serving in the Army. We settled in Plain City, Ohio when I was 6 years old. When I was younger, my cousin Karl was an Ohio State Cheerleader and I was in awe of him. Then, when I was ten, my brother-in-law was in a motorcycle accident and paralyzed from the mid-chest down. He was in the hospital for a year and then went to Dodd for physical therapy. I was young and in amazement of the medical care he received. I decided then, Ohio State was the place for me.
What lab do you work in and what type of research to do facilitate?
I am the Administrator for the Department of Neuroscience, Belford Center for Spinal Cord Injury and the Center for Brain and Spinal Cord Repair. I facilitate research by managing Human Resources, Finances, Programming, and daily operations for the Departments/Centers falling under my responsibility.
What do you enjoy doing in your free time, outside of work?
I love spending time on our homestead baking fresh bread, gathering fresh eggs from our chickens and designing/creating farmhouse décor. Above all else, I love spending my free time with my husband, our children and their families.
What drew you to the field and the role you play in the Department of Neuroscience?
My personal experiences at such a young age with my brother-in-law's spinal cord injury (SCI) brought me to the realization that I wanted to make an impact in the lives of those suffering from SCI; however that may look.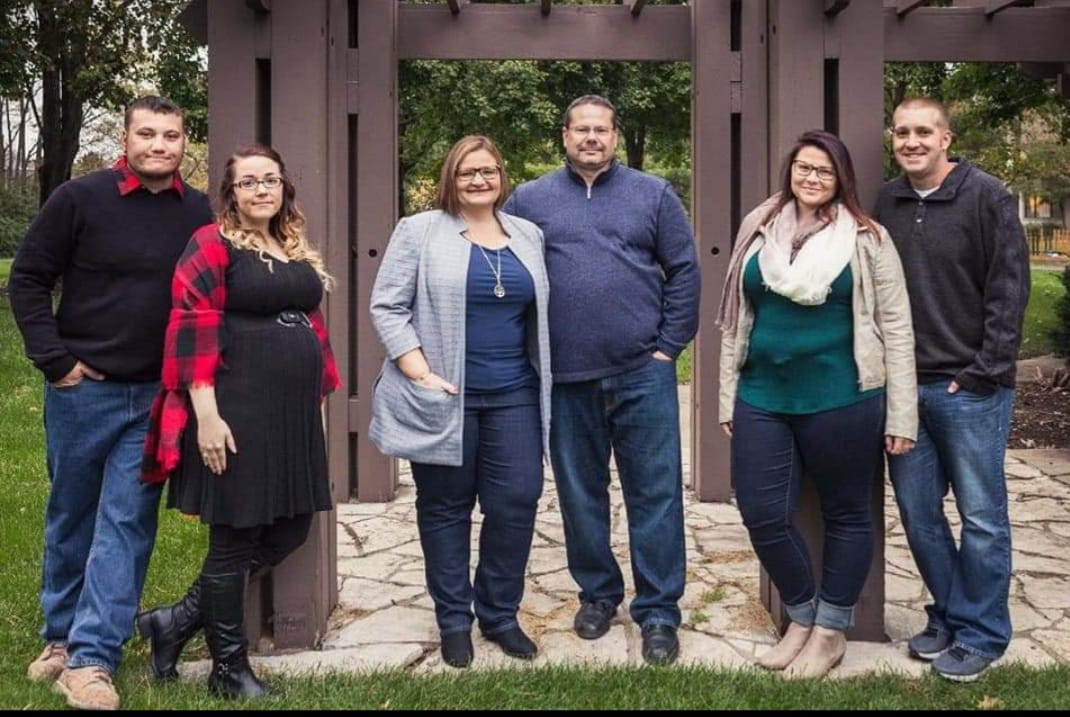 Who is your biggest role model and why?
My dad, because he chose to adopt and raise four kids that were not biologically his. He is the hardest working person I have ever known. He taught us at an early age that "poor" never defined success. Very early in life, he instilled upon us that if you are willing to work hard, the world is yours. His hand were always dirty, he was always tired, and when there was not enough food for all of us to get full, he went without. No job was ever beneath him if it put food on the table.
What is your favorite movie, book, or band/singer/songwriter and why?
Hillbilly Elegy by J.D. Vance is one of my favorite books. Growing-up in our house, we never had conversations about college. My only expectation as a young girl was to marry and start a family. It was very relatable to my life as a "poor" young girl.
What is the most rewarding part of your job?
The most rewarding part of my job is knowing that what I do is impactful! I try to focus my energy on the good, knowing what I do helps our faculty, staff, and students conduct life-changing research.
Do you have any insights or advice to those who are just starting out or are interested in Neuroscience research?
Science requires a unique understanding that you need to accept failure to be successful. When each of our Neuroscience graduate students complete their PhD, I send them my favorite poem By Marva Collins:
Trust Yourself
Think for Yourself
Act for Yourself
Speak for Yourself
Be Yourself
Imitation is Suicide
What are some hidden talents of yours?
I can cook a meal for 300 people, just as if I can cook for one person and I sang soprano in my high school swing choir!
What else should we know about you?
I am late to bed and early to rise. My dad says, "You'll sleep when you're dead". I have always ran on very little sleep. I know that goes against all published science regarding the effects of sleep deprivation. However, in this instance, Dad's paddle overruled science.