2023 Explorations in Neuroscience Internship
June 19 – August 4, 2023
Application Deadline: March 6, 2023
Program Overview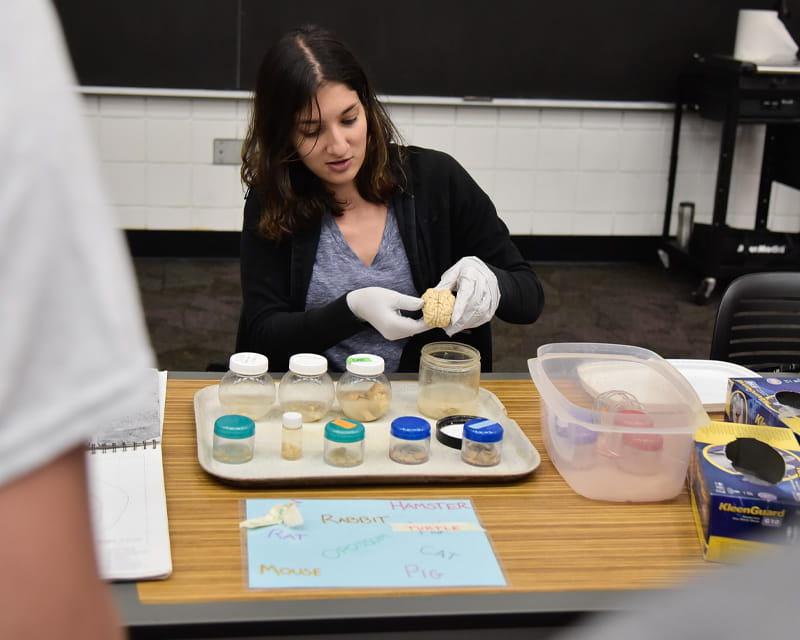 The Explorations in Neuroscience Research Internship Program is a National Institute of Health (NIH) funded program that provides an opportunity for high school students to experience biomedical research and learn from trained mentors during a 7-week paid internship. Participants will gain hands-on research experience in Neuroscience, Neurological Injury, or Neurodegeneration while exploring Neuroscience as an undergraduate major and career choice.
It is expected that this program will encourage participants to explore undergraduate degrees in neuroscience, excel in high quality neuroscience research experiences, and promote the development of a strong cohort of diverse young investigators dedicated to neurological disease research. Not only will high school students work directly with a trained mentor, but they will also learn from graduate students and technicians working within the lab.
Mission
The mission for the Explorations in Neuroscience Research Internship Program is to provide substantial experiences and professional development activities to support future participation of high school students, including those typically underrepresented in Neuroscience, in undergraduate Neurological Disease Research, Neuroscience Majors, and careers in Neuroscience Research. This program is designed to provide a strong foundation for early neuroscientists to excel in competitive research programs.
Why choose the Explorations in Neuroscience Research Internship Program?
An intensive research experience in an active and dynamic laboratory
Research mentoring by renowned leaders in their chosen field
Access to state of the art facilities and the ability to perform research in a collaborative and open environment
Practical exposure to active laboratories in the OSU Department of Neuroscience
Access to mentors that can provide first hand advice on what it takes to succeed in the field of Neuroscience today
Participation in the Explorations in Neuroscience journal club and formal training in reading and presenting primary literature
Ample networking opportunities including lab meetings, group journal clubs, etc.
Guidance and training for the experience to present research findings at the end of the 7-week program
For additional information or questions, please email us at explorationsinneuroscience@osumc.edu.