Additional Information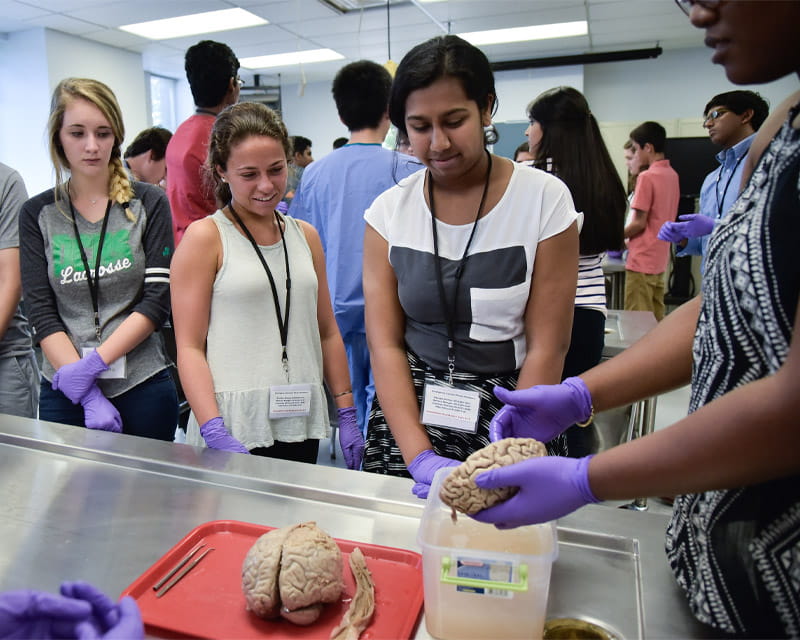 The internship will run Monday, June 14 – Friday, July 30. Students are to report Monday – Friday, 9 .am. – 5 p.m. Hours may vary depending upon research selection. There will be a required payment of $8.80 per hour, bi-weekly with timesheet submission.
All participants are responsible for their own transportation, however, paid parking will be provided.
No meals will be provided. Students are welcome to use the refrigerator and lunch area during free periods.
Laboratory dress code will be provided upon acceptance.
In order to participate in the internship program, We must receive parent/guardian approval prior to start of program. Students must also get a BCI/FBI background check. Guidance on this process will be provided upon acceptance.
COVID-19 Safety Precautions/Guidelines
Students must provide results of a negative COVID-19 test prior to start of program (within 72 hours) They will also be required to self-report temperature and symptoms prior to arriving at the day's activities.
Masks will be provided and will be required to be worn at all times. In addition, social distancing guidelines will be enforced at all times.
Contact Us
For additional information or questions, please email us at explorationsinneuroscience@osumc.edu.