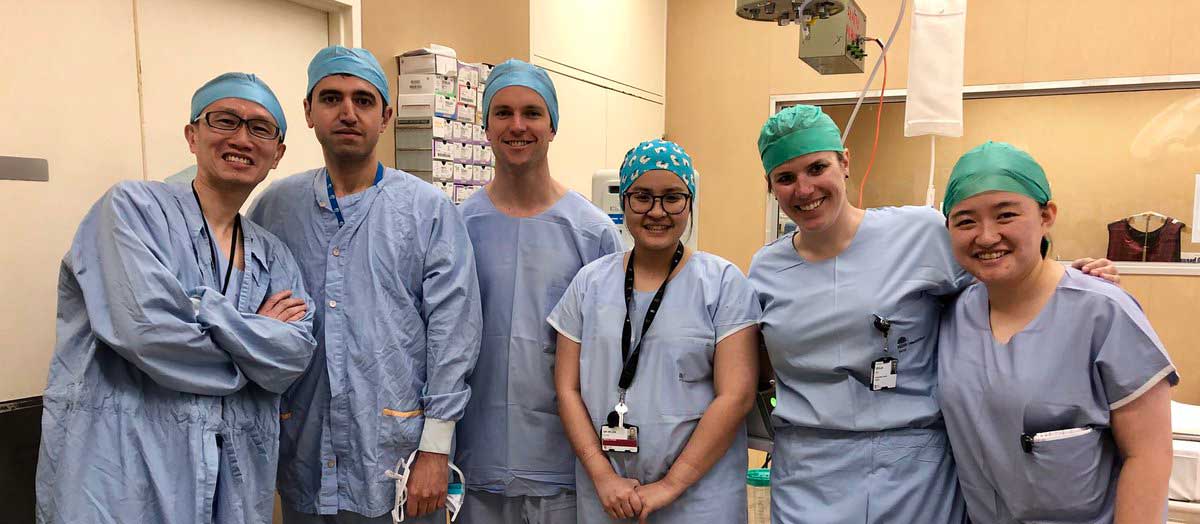 Ohio State offers a unique
global surgery rotation program
that features economically diverse destinations to foster a more well-rounded understanding of how health care is impacted by community. Rotations include both high- and low-to-middle-income locations.
Ohio State residents can spend one month in Australia, which provides a different perspective on surgery in a high-income area. Although our trainees here find many similarities to practice in the United States, this global site provides significant exposure to many international experts who may become important ongoing mentors. To expand awareness for the resourcefulness and creativity often required in low- to middle-income healthcare situations, our residents can also train for two weeks in Ethiopia.
Ultimately, both locations serve to better inform our residents about policy changes and future surgical practices that may impact health care around the world.