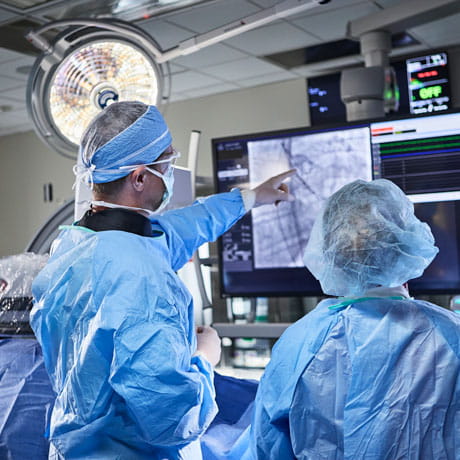 Ohio State's Department of Surgery is launching an OR coaching project as a core element of
our resident training program
. The coaching is part of a larger education project started in April 2018 by
E. Christopher Ellison, MD
, and added a collaborative curriculum with palliative care to incorporate palliative principles into surgical solutions.
Funded by a small grant from The Ohio State University Emeritus Academy, Dr. Ellison's overall education project is intended to improve resident preparedness for independent surgery. The OR coaching portion, which Dr. Ellison is launching in partnership with
Phoenix Chen, PhD, MS
, includes active monitoring of each resident's surgical skills and multi-source, multifaceted, procedure-specific feedback for chief residents. Dr. Ellison will observe and evaluate 12 cases (three lap chole, three inguinal hernia, three ventral hernia and three lap colectomy) per chief per year. Within three days of each observed operation, the attending, resident and Dr. Ellison will then fill out the same Surgical Entrustable Professional Activities (SEPAs) evaluation.
Residents noted that Dr. Ellison's feedback provides a valuable new perspective on their performance. For example, one resident explained, "I never paid attention to how the attending manipulated laparoscopic instruments because I was focused on watching the monitor. [Dr. Ellison's] feedback made me realize my problem and how to handle and control the instrument better; I tried it in the next (laparoscopic) case." Another resident commented that checking all equipment personally before a case begins, instead of relying on the attendant, has now become a habit, and they now realize the benefit of controlling the OR environment and minimizing interruptions during a case.