This is where future medical leaders are created
Our surgical residency program graduates achieve prominence and success in community practice and major academic institutions alike. Our residents serve as integral members of our surgical teams, delivering state-of-the-art patient care, teaching medical students and contributing to innovations in medicine through translational and clinical research. Through a broad range of conferences, clinical experiences and leadership training opportunities, you will learn to function as a well-qualified, independent specialist in today's dynamic healthcare environment.
The Office of Graduate Medical Education and the Department of Surgery are proud to share that our residency program is considered one of the top 10 programs in the nation for surgery, according to Doximity's 2021-2022 Residency Navigator. This standing is based upon a national poll conducted by Doximity assessing the reputation of accredited residency programs among certified physicians.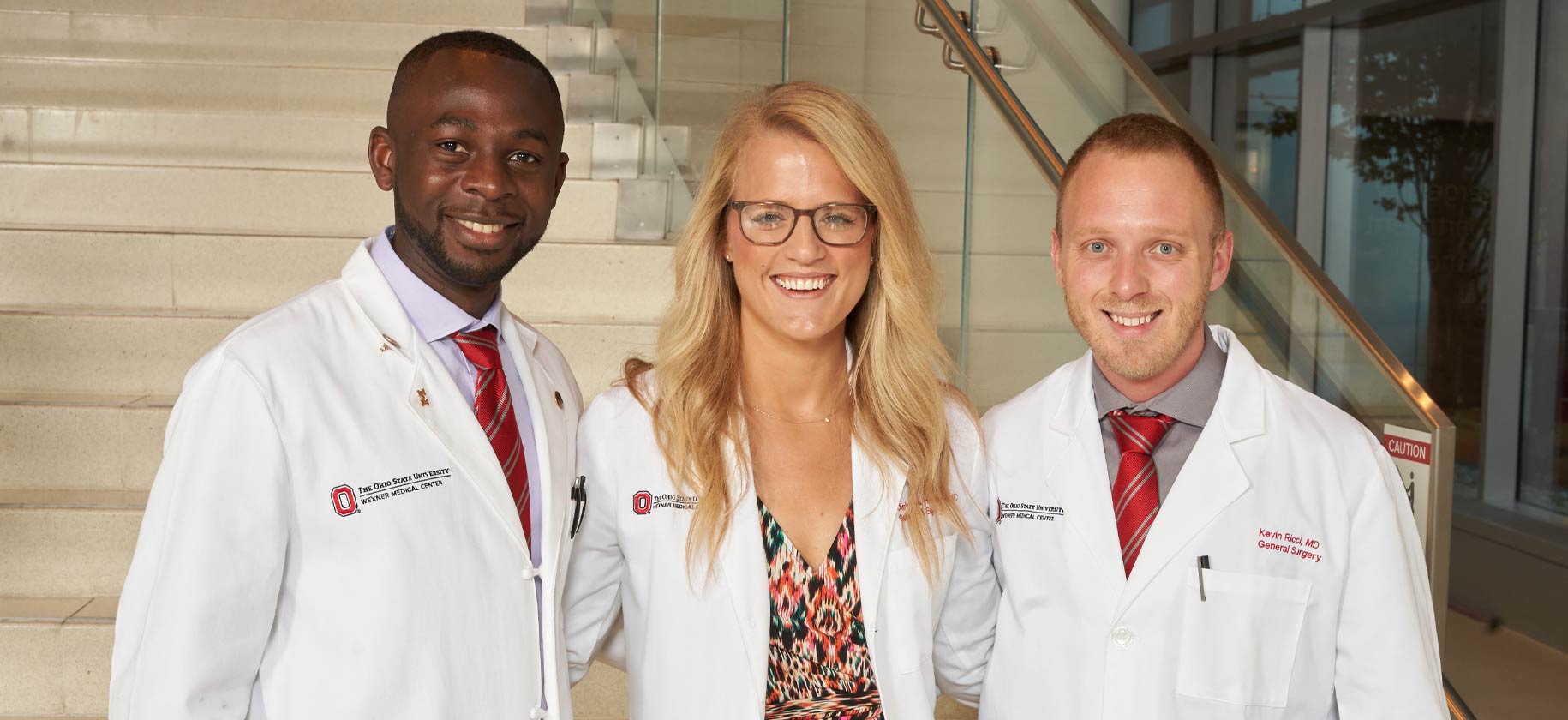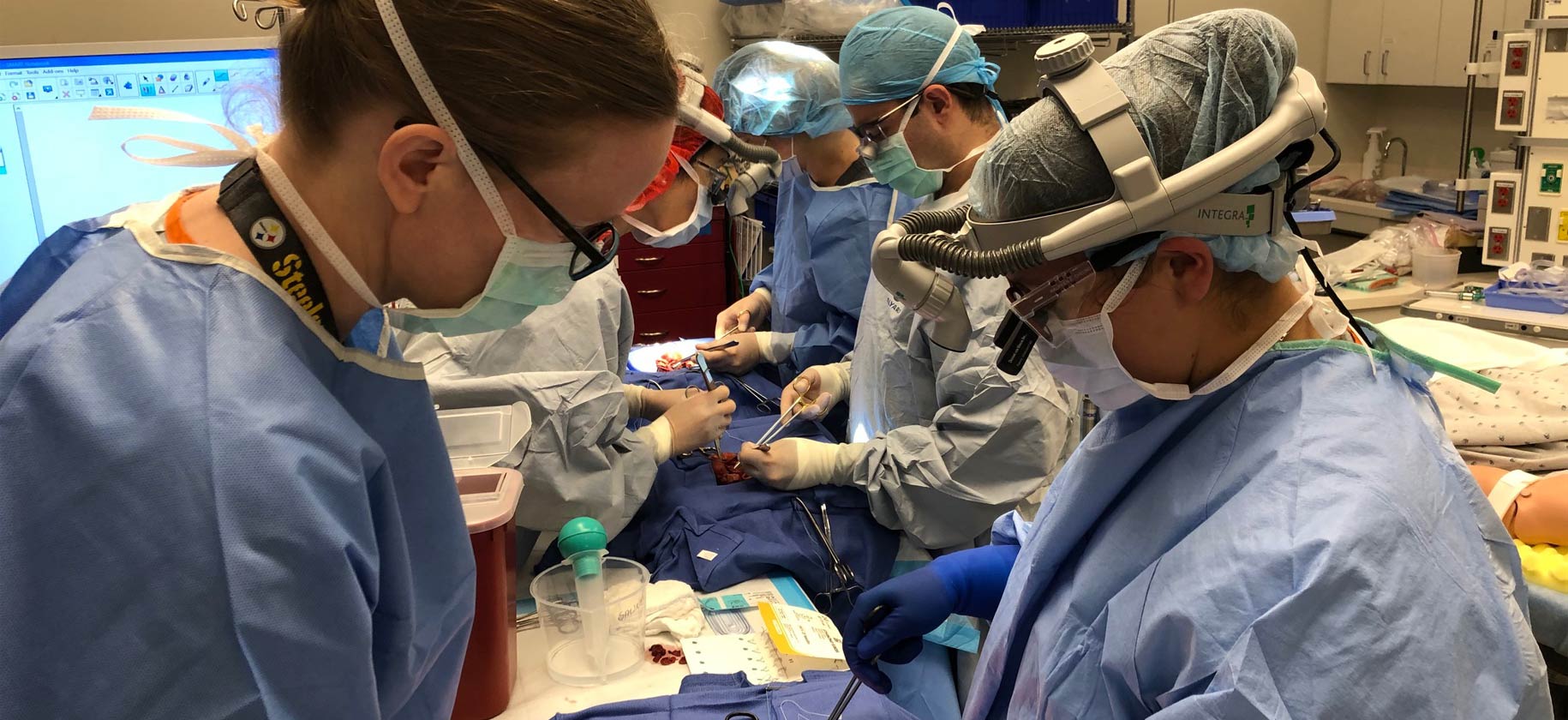 General surgery residents in the simulation lab