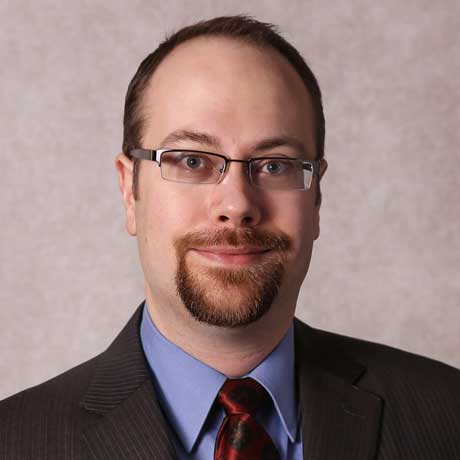 384 Biomedical Research Tower
460 W. 12th Ave.
Columbus, OH 43210
614-688-9340
Daniel.Kinnamon@osumc.edu
Research Interests
Dr. Kinnamon is an applied statistician with formal training in both statistics and human genetics, as well as several years of experience collaborating on the analysis of biomedical data. He also has expertise in data management, software development and high performance computing, all of which are essential for effectively analyzing and applying novel statistical approaches to high dimensional genomic data. Since joining The Ohio State University in 2013, he has provided statistics, statistical genetics and genetic epidemiology support as part of collaborations with a number of investigators working with diverse phenotypes. He is also an active member of the Dilated Cardiomyopathy Research Project led by Dr. Ray Hershberger and a co-investigator on its NHLBI- and NHGRI-funded Precision Medicine Study. In 2015, he was appointed to director of Human Genetics Research Informatics in recognition of his leadership in establishing the Division of Human Genetics Data Management Platform at the Ohio Supercomputer Center. In this role, he continues to oversee the day-to-day operation of this platform and manages the Human Genetics Research Informatics Core team.
Education
PhD: Human genetics and genomics, University of Miami, 2013
MS: Statistics, Stanford University, 2003
BA: Economics and Latin American studies, Stanford University, 2002