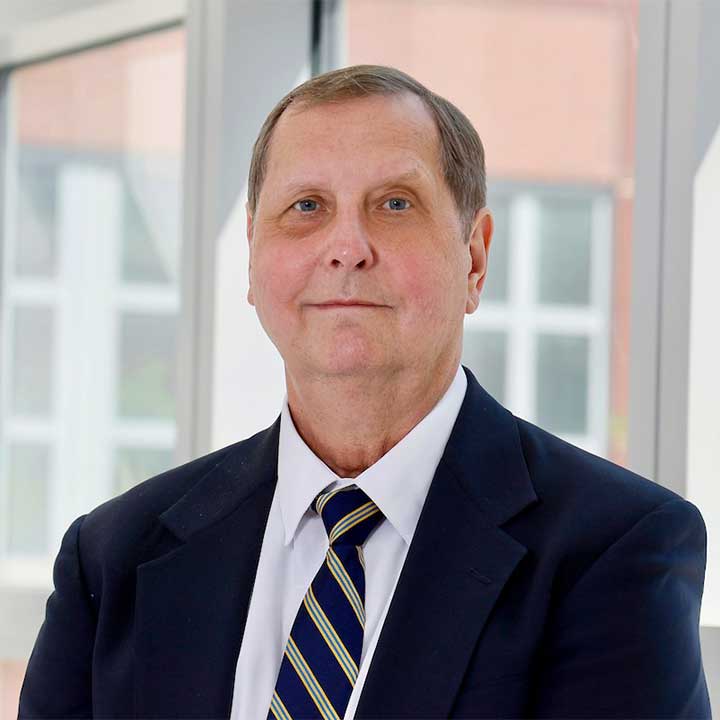 Professor, Department of Internal Medicine
Division of Cardiovascular Medicine
Division of Endocrinology
Director, Translational Research,
Dorothy M. Davis Heart and Lung Research Institute
and Diabetes and Metabolism Research Center
614-293-3517
Doug.Lewandowski@osumc.edu
Assistant


Jacqueline McCool
614-685-3363
Jacqueline.McCool@osumc.edu
Education
BA:
University of Chicago, Chicago, IL
PhD:
University of Texas Southwestern Medical School, Dallas TX
Research Interests
This research program investigates the metabolic basis of impaired contractile function in the diseased heart and the impact of altered cardiac metabolism on peripheral organs and systemic metabolism. Particular focus is on the metabolic basis of heart failure and the metabolic consequences of heart failure on the whole body. Active research protocols assess genomic, transcriptional and post-translational regulation of metabolic flux in the heart under normal physiological conditions and pathophysiological states, such as acquired congestive heart failure, diabetic cardiomyopathy, and ischemia/reperfusion.
A hallmark of this multidisciplinary research program is the application of NMR and stable isotope kinetics, combine with mass spectrometry, to quantify metabolic flux through pathways and single enzymes, intracellular transport rates across cellular membranes, and metabolite turnover within the intact beating heart. With these tools we are able to visualize and quantify metabolic activity during full hemodynamic monitoring of cardiac function in both normal and diseased hearts. Experimental outcomes elucidate fundamental mechanisms of disease and identify potential therapeutic targets within the cardiomyocyte. Potential therapeutic protocols are then tested by manipulating metabolic activity in the ailing heart with both pharmacological support and targeted gene therapy protocols.
Combined with investigation of metabolic changes in the myocardium of patients with clinical heart failure, we are able to implement a translational approach that integrates a mechanistic and predictive understanding from basic science experiments with clinical research protocols. Recent studies have elucidated mechanisms of impaired lipid uptake and storage dynamics and downstream fatty acid metabolism that lead to impaired transcriptional regulation of metabolic gene activation, formation of intracellular lipotoxic intermediates, and compromised energy metabolism in cardiac mitochondria.
The laboratory has been continually funded by the National Institutes for Health (NIH) for three decades and Dr. Lewandowski is a recipient of the MERIT Award (R37) from the National Heart, Lung and Blood Institute of the NIH and an Established Investigator Award from the American Heart Association. He is an elected Fellow of the International Society for Heart Research (ISHR) and a Fellow of the American Association for the Advancement of Science (AAAS). Dr. Lewandowski received the 2022 Research Achievement award from the International Society for Heart Research and the 2023 Bernard and Joan Marshall Distinguished Investigator Award from the British Society for Cardiovascular Research.
This vibrant research group is always looking to welcome graduate student and postdoctoral candidates who share a passion for discovering novel molecular mechanisms of disease as potential therapeutic targets in the battle against heart disease. Please contact Dr. Lewandowski or Ms. McDaniel for further information.