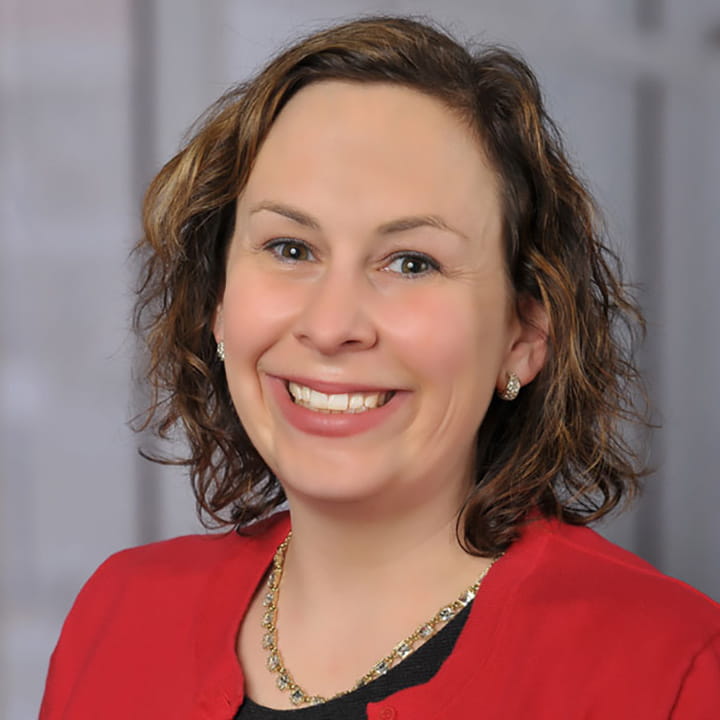 Assistant Professor – Clinical
Contact Information:
Comprehensive Cancer Center. 2012 Kenny Rd, Columbus, Ohio 43221
Phone: 614-293-6694
Fax: 614-293-2314
Lindsey.Byrne@osumc.edu
Licenses
Licensed genetic counselor: State Medical Board Ohio, 2013 – present
Certified genetic counselor: American Board of Genetic Counseling, 2010 –present
Specialty Interests
Clinical Interests
Ms. Byrne provides cancer risk assessment and counseling to individuals and families with a history cancer. Cancer genetic consultation requires documentation of cancers in the family, risk assessment, screening recommendations, and incorporation of genetic testing as necessary. To schedule an appointment, call 614-293-6694 or toll free at 1-888-329-1654.
Research Interests
Ms. Byrne's research interests are in the genetics of genitourinary cancers and uveal melanoma. She is a co-investigator and coordinator of the Spectrum of Clinical Phenotype of the BAP1-tumor Predisposition syndrome, which is aimed at characterizing the clinical phenotypes associated with different germline variants of BAP1 in order to dissect its complex functions.
She is also a co-investigator of the Genetics of Uveal Melanoma study, and the Germline Genetic Determinants of Transformation of Uveal Nevi: Towards Early Diagnosis and Prevention of Disease Progression. The goal of these studies is to better understand the genetic causes of eye melanoma and develop a biomarker that could be tested in saliva or blood to detect which nevi are at high-risk for progression to melanoma.
Education
MS: Genetic counseling, Sarah Lawrence College, 2008
BA: Biology, Saint Louis University, 2002