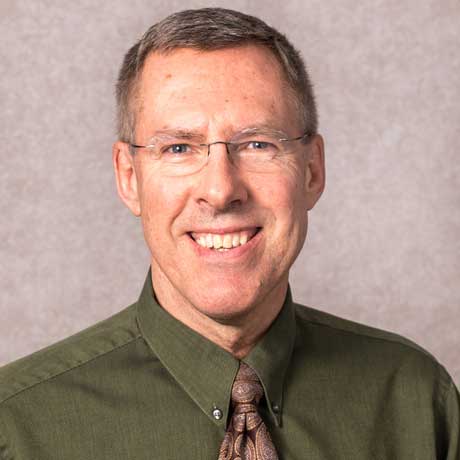 Licensed Social Worker
Professor-Clinical, Human Genetics
Comprehensive Cancer Center
2012 Kenny Road
Columbus, OH 43221

614-293-6694
Robert.Pilarski@osumc.edu
Mr. Pilarski obtained a Bachelor of Science in zoology, magna cum laude, from Michigan State University in 1980. After taking time off to serve in the Peace Corps doing leprosy care in South Korea, he obtained a Master of Science in medical genetics and genetic counseling from the University of Wisconsin, Madison in 1984. He served as a genetic counselor in the Medical Genetics Department of the University of British Columbia, Vancouver, BC, Canada from 1984-1986. He obtained board certification from the American Board of Medical Genetics in 1987, which was later transferred to the American Board of Genetic Counseling, and remains current. From 1986 to 2000, he was a genetic counselor and instructor of pediatrics in the Division of Human Genetics at the University of Connecticut Health Center, Farmington, CT. He assumed his current position as a genetic counselor at The Ohio State University's Clinical Cancer Genetics Program, Division of Human Genetics, Department of Internal Medicine in July, 2000. He was appointed as a clinical instructor of medicine in January 2001, and was promoted to clinical assistant professor in October, 2007 and associate professor of clinical internal medicine in January, 2011. Mr. Pilarski obtained a Master of Social Work in 2010 while retaining his full-time employment in the Division of Human Genetics. He uses his training as a therapist to advance his work with patients with hereditary diseases and to teach counseling skills and techniques to students in the division's Genetic Counseling Training Program.

Mr. Pilarski's clinical responsibilities include providing genetic risk assessment and counseling for patients and families at risk for a wide range of hereditary cancer syndromes, regarding cancer risk, genetic testing and medical management recommendations. Mr. Pilarski's current research responsibilities lie in three areas. He is co-investigator and coordinator of the Columbus Breast Cancer Tissue Bank (Maryam Lustburg, MD, PI), a tissue archive service collecting DNA, RNA, cell lines, tissue samples, tissue microarrays and clinical data on women diagnosed with breast cancer in the Columbus area. Samples and corresponding clinical information are made available to researchers at OSUWMC and outside institutions. Through this he has been a co-investigator in a number of investigator-initiated research protocols. He also has an ongoing research interest in Cowden syndrome, through involvement in past funded research (coordinating a large national study on genetic testing for this disease) and his role as clinical liaison to The Ohio State University Molecular Pathology Laboratory (Thomas Prior, Ph.D., Director), which provides clinical PTEN gene testing for this disease. Because of this work, he was appointed to lead the National Comprehensive Cancer Network (NCCN) working group on Cowden syndrome testing criteria. He also initiated and led a working group which systematically assessed the evidence supporting the various clinical features of this disorder and subsequently revised the national and international diagnostic criteria for PTEN-related diseases. And finally, he is a co-investigator on several uveal melanoma genetic research studies in collaboration with Drs. Frederick Davidorf and Mohamed Abdel-Rahman in the Department of Ophthalmology. The group co-discovered the BAP1 tumor predisposition syndrome and was the first in the world to propose comprehensive testing and management guidelines for the disorder.

Mr. Pilarski also has a long history of professional involvement with the National Society of Genetic Counselors, including roles on the board or directors and numerous standing and ad hoc committees. He is also a founding co-director and ongoing active member of the NSGC's Cancer Genetics Special Interest Group and has coordinated their online directory of genetic research studies since 1998. He is a long term member of the NCCN Panel on High Risk Breast and Ovarian Cancer guidelines, and was appointed the first ever vice-chair of the panel in 2013.
Licenses
Licensed genetic counselor: State Medical Board of Ohio, 2013 - present
Certified genetic counselor: American Board of Genetic Counseling, 1993 - present
Certified genetic counselor: American Board of Medical Genetics, 1987 - present
Specialty Interests
Clinical cancer genetics
Breast cancer tissue bank
Psychosocial aspects of hereditary disease
Cowden syndrome
Uveal melanoma
Clinical Interests
Rob's clinical duties include providing comprehensive cancer genetic consultations to individuals and families with a history of cancer. Cancer genetic consultation requires documentation of cancers in the family, risk assessment, screening recommendations and incorporation of genetic testing as necessary. To schedule an appointment, call 614-293-6694 or toll free at 1-888-329-1654.
Research Interests
Rob is trained as a genetic counselor with specialization in clinical cancer genetics. His research interests lie in clinical and translational aspects of cancer genetics.

Rob is the coordinator of a population-based study aiming to accrue women diagnosed with breast cancer to the Columbus Breast Cancer Tissue Bank. Samples and clinical information on patients are stored and made available to researchers investigating the genetic bases of breast cancer. Rob also coordinates a study looking at genetic factors related to the development and progression of uveal melanoma.

Rob has been involved in longterm work looking at the clinical and molecular aspects of conditions due to mutations in the PTEN gene, particularly Cowden syndrome.

In addition, Rob serves as the contact genetic counselor for Ohio State's Molecular Pathology Laboratory, which offers testing for a number of hereditary cancer syndromes. His role is to handle questions from referring physicians and genetic counselors regarding test requirements, eligibility criteria, results interpretation and similar issues.
Education
MSW: The Ohio State University, 2010
MS: Medical genetics and genetic counseling, University of Wisconsin, 1984
BS: Zoology, Michigan State University, 1980
Professional Activities
BAP1 Expert Panel Working Group, ClinVar., 2016 - present
Community Profile Advisory Board, Komen Columbus, 2014 - present
Genetic/Familial High Risk Assessment Practice Guidelines, Cowden Syndrome Review subcommittee, National Comprehensive Cancer Network, 2013 - present
Genetic/Familial High Risk Assessment: Breast and Ovarian Guidelines review panel, National Comprehensive Cancer Network, 2009 - present
Ohio Department of Health Human Cancer Genetics Network, 2005 - present
Ad hoc grant reviewer – Ethical, Legal and Social Implications Research Program, 1998 - 2004
Published Works

Chapters in Books

Conferences

Editorial Activities

Journal Articles

Reference Works

Presentations

Technical Reports
Advising
Advising
Undergraduate Advising Narrative

Academic Advisees