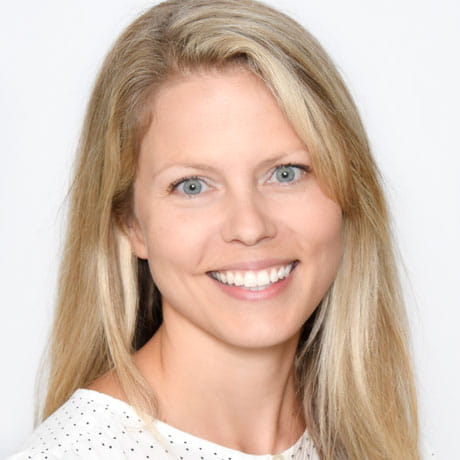 Amanda J. Hafford, PharmD, MS, CSPI is an associate director of pharmacy for University Hospital. Amanda received her BS in pharmaceutical sciences from The Ohio State University and stayed on to complete her PharmD degree. After graduating from pharmacy school, Amanda completed the two-year Health-System Pharmacy Administration Residency at The Ohio State University Wexner Medical Center and received an MS in health-system pharmacy administration.
Her current responsibilities include inpatient pharmacy operations for University Hospital (UH), The Joint Commission Medication Management Chapter Lead for UH, administrator for the medicine/surgery team, which includes managing clinical generalists and clinical specialist pharmacists covering general internal medicine, transplant medicine, acute care surgery, rehabilitation, neuropsychiatry, OB/GYN, neurology and neurosurgical patients located in UH, the Brain and Spine, Harding and Dodd hospitals.
Her other duties include UH night shift pharmacy services, the UH pharmacy intern program, and teaching and precepting pharmacy residents and students. She is a member of the Pharmacy and Therapeutics Formulary Subcommittee and Medication Safety and Policy Subcommittee. Amanda is also a certified specialist in poison information and has worked for the Central Ohio Poison Center for over 15 years. Outside of work she enjoys spending time with her husband and two daughters and getting out in nature whenever possible!