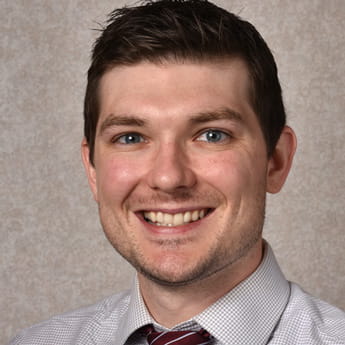 Mitch Dorn is currently the inpatient pharmacy operations manager for the James Cancer Hospital with responsibility over the day-to-day operations of the central pharmacy, critical care and OR satellites. He received his Bachelor of Science and Doctor of Pharmacy from The Ohio State University. He completed his two-year health system pharmacy administration residency at Wake Forest Baptist Health in Winston-Salem, North Carolina and received his Master of Science in health-system pharmacy administration from the University of North Carolina-Chapel Hill.
Mitch serves on the American Society of Health-System Pharmacists (ASHP) Section Advisory Group for Operations and Automation and is involved locally as the secretary for the Central Ohio Society of Health-System Pharmacists executive board.
In his free time he enjoys high intensity interval training (HIIT), craft beer and rooting for his alma mater and hometown Cleveland sports teams.