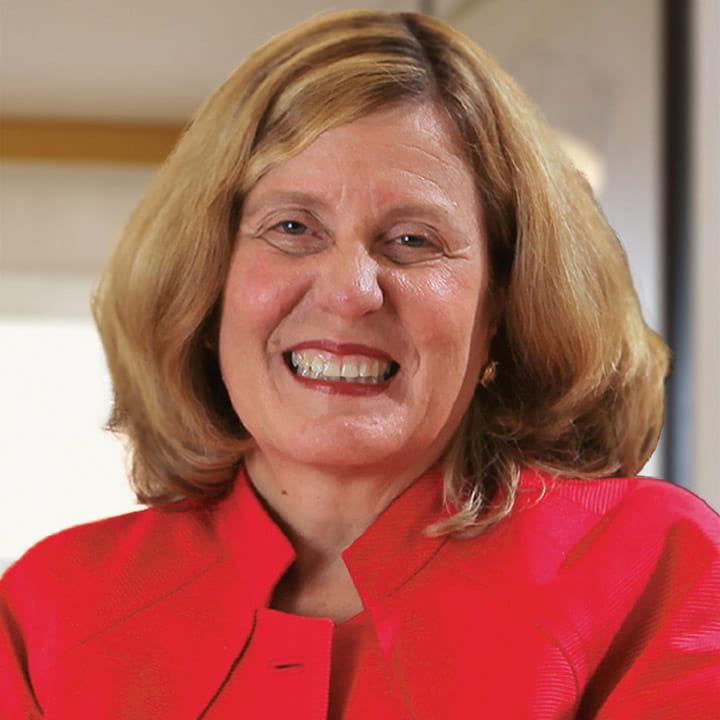 Director, The Ohio State University Center for Clinical and Translational Science
Professor, Internal Medicine/Endocrinology, Diabetes and Metabolism
Professor, Physical Medicine and Rehabilitation
Associate Dean of Clinical Research, Ohio State College of Medicine
College of Medicine
Department of Internal Medicine/Division of Endocrinology
Diabetes and Metabolism
Department of Physical Medicine and Rehabilitation
Clinic
Division of Endocrinology
1581 Dodd Drive, 3rd Floor
Columbus, OH 43210-1257
Phone: 614-293-2076
Fax: 614-366-0094
Administrative Office
376 W. 10th Ave., Suite 205
Columbus, OH 43210
Phone: 614-293-4041
Fax: 614-293-4039
Rebecca.Jackson@osumc.edu
Dr. Jackson has more than 25 years of NIH-funded clinical trials and observational cohort experience, with extensive experience and funding in defining biomarkers and genetic associations (through the conduct of GWAS and exome sequencing studies) for sick of cardiovascular disease, fractures and knee OA. She is currently PI on multiple RC2 and N01 grants, co-investigator on multiple U01, R01 and R21 grants, and is mentor to 2 K awardees. She was vice-chair of the Women's Health Initiative for more than a decade and currently is PI of the WHI Midwest Regional Field Center.

Dr. Jackson was selected to be the first director of The Ohio State University's Center for Clinical and Translational Science, which received CTSA funding in 2008. Since that time, she has led the programmatic functions, operations and strategic planning for the center in successful development and integration of clinical and translational research infrastructure at Ohio State.
Research Interests
Osteoporosis
Calcium metabolism
Women's health
Active Funding
Principal Investigator: National Center for Advancing Translational Sciences (NCATS) Clinical and Translational Science Award, a part of the National Institutes of Health (NIH) Ohio State's CCTS: Funded by a multi-year Clinical and Translational Science Award (CTSA) from the NIH. CCTS supports biomedical researchers and has supported more than 800 published research projects.
Education
MD: The Ohio State University College of Medicine
Residency: General Medicine, Johns Hopkins Hospital
Honors and News
Rated in the top 10 percent of physicians in the nation for patient satisfaction, 2014
YWCA Woman of Achievement
American Medical Writers Association Legend