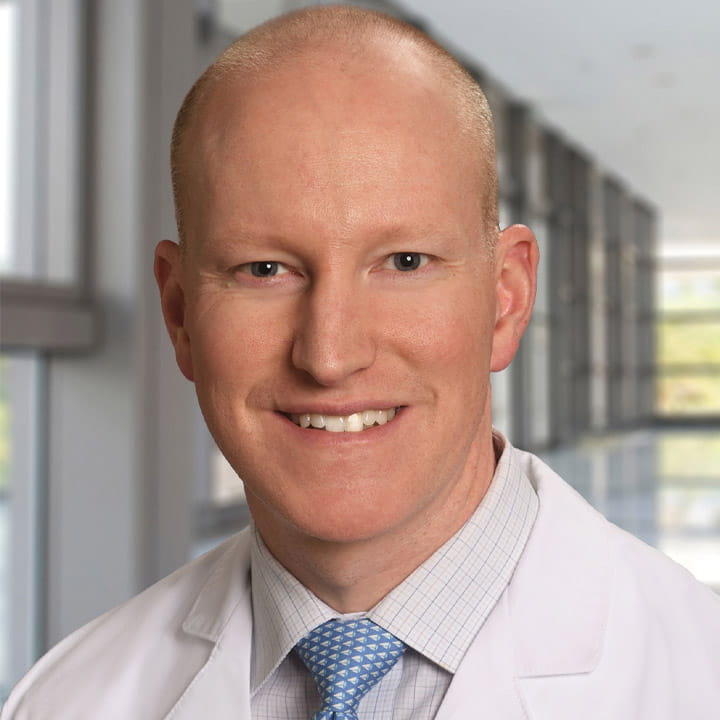 395 W. 12th Ave., Suite 168
Columbus, Ohio 43210
Phone: 614-366-1925
Fax: 614-293-4541
Austin.Schenk@osumc.edu
Austin D. Schenk, MD, PhD, is an abdominal transplant surgeon at The Ohio State University Wexner Medical Center, Division of Transplantation actively practicing liver, kidney and pancreas transplantation. His research background includes work in biophysical chemistry, transplantation immunology and cancer immunotherapy. He now directs a basic science research laboratory dedicated to improving clinical outcomes in solid organ transplantation.
Research Interests
T-Cell / Endothelial cell interactions
TCR repertoire diversity
Adoptive immunotherapy
Measures of human immune competence and frailty
Research Lab Goals
The goal of our research is to improve long-term outcomes in solid organ transplantation through 1) enhanced understanding of the basic immunologic mechanisms that cause allograft rejection, 2) development of novel immunosuppressive strategies, and 3) validation of clinical assays designed to measure human immune frailty.
Research Techniques
Murine heterotopic cardiac transplantation
Murine skin transplantation
TCR repertoire analyses
Flow cytometry
Cell culture and molecular analytics
Active Funding
TCR Repertoire, Specificity, and the Endothelial Barrier in Allograft Rejection and Tolerance, American Heart Association Career Development Award, 4/1/2019 -3/31/2022,

$231,000
Education
Medical Degree: Case Western Reserve University School of Medicine
PhD: Immunology, Cleveland Clinic Lerner Research Institute
Internship: Surgery, Dartmouth-Hitchcock Medical Center
Residency: General Surgery, Dartmouth-Hitchcock Medical Center
Post-Doctoral Fellowship: Norris Cotton Cancer Center
Fellowship: Abdominal Transplant Surgery, Emory University