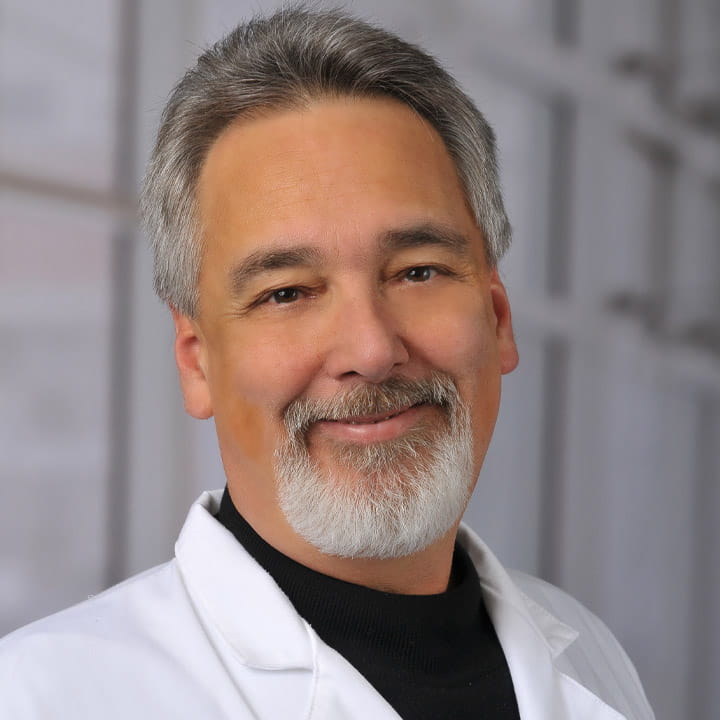 Professor, Division of Pulmonary, Critical Care and Sleep Medicine
395 W. 12th Ave.
Columbus, OH 43210
614-293-5822
David.Nunley@osumc.edu
Research Interests
Critical care management of solid organ transplant patients
Pulmonary complications of solid organ transplantation
Physical conditioning in lung transplant candidates and recipients
Current Research
Cardiopulmonary Exercise Testing in the Evaluation of Lung Transplant Candidates
Donor Quality: American College of Chest Physicians Lung Transplant Research Consortium
Inflammatory Gene Sequencing in Lung Allograft Dysfunction. Translational project with Megan Ballinger, PhD
Education
Medical Degree: Marshall University School of Medicine
Residency: Internal Medicine and Pediatrics, University of Kentucky
Fellowship: Pulmonary Medicine, University of Wisconsin-Madison
Fellowship: Critical Care Medicine, University of Pittsburgh
Book Chapters
Nunley DR, Dauber JH. 1996. Lung transplantation: Implications for the general internist. Ed. Schrier.

Advances in Internal Medicine.

Volume 41. Mosby-Year Book, Inc. Chicago, IL.
Dauber JH, Williams PA, Nunley DR. 1998. Pulmonary transplantation. Ed. Stein.

Internal Medicine

. 5th Edition. Mosby, Inc. St. Louis, MO.
Nunley DR, Keenan RJ, Dauber JH. 1999.Critical care aspects of lung transplantation. Ed. Ayres.

Textbook of Critical Care

. 4th Edition. W.B. Saunders Co. Philadelphia, PA.
Honors and News
Chair, Transplant Network, American College of Chest Physicians, 2015-2017